Institutional
News
U of A 2019-20 budget passes first step, will go to Board of Governors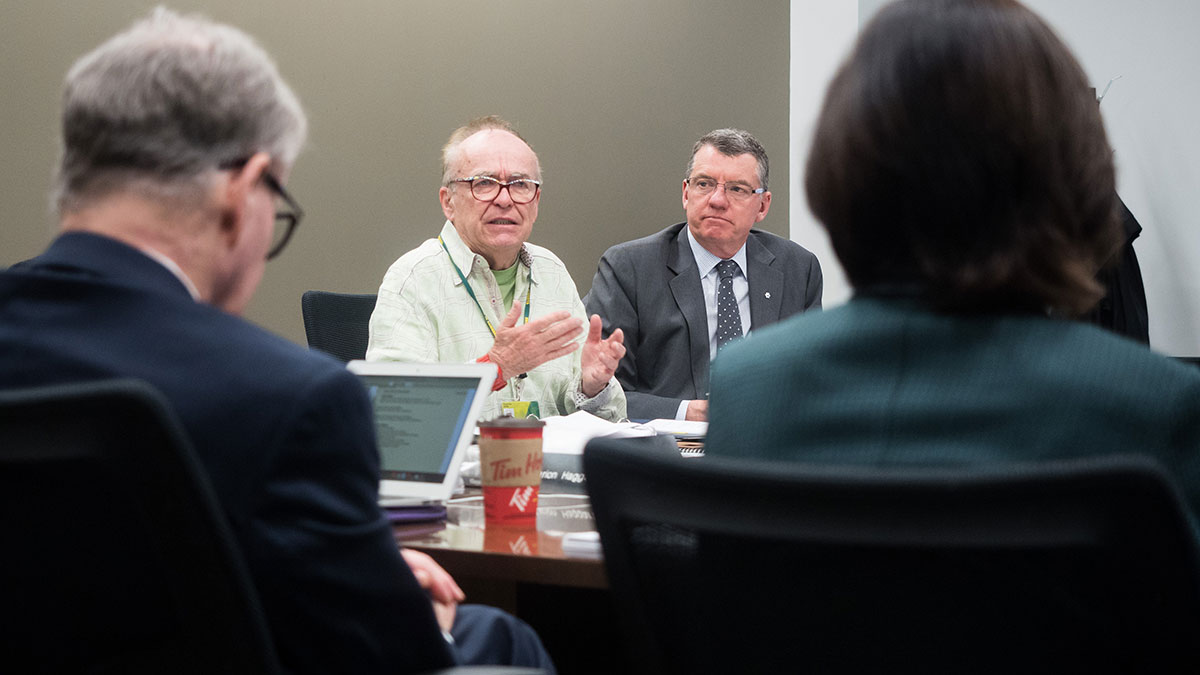 The University of Alberta's proposed 2019-20 budget is one step closer to becoming reality.
The proposed budget passed the Board Finance Property Committee (BFPC), which oversees all financial matters at the U of A, on February 26. Afterwards, it will go to the Board of Governors, the highest decision-making body at the university, for final approval on March 15. The budget proposal passed with two members voting against it: Students' Union president Reed Larsen and Graduate Students' Association president Sasha van der Klein.
The 2019-20 budget proposal includes the following changes:
International student tuition will increase by 2.77 per cent.
All residence rates will increase by five per cent except at Augustana where they will rise by three per cent.
Meal plans offered to students living in residence will rise by 2.27 per cent.
Larsen said he was concerned about the budget as a whole.

"I would like to reiterate that there are a number of student costs that will make university education less accessible," he said. "[In the future] I hope we can have some semblance of a university that is accessible to all."

Board of Governors chair Michael Phair said while he recognizes that cost hikes are necessary — he hopes in the future, the university can reduce the financial burdens faced by students living in residence.

"I wish I had a magic wand to make it happen… but I do not," he said

Phair added the board will be starting a letter writing campaign to potential political candidates running in the next provincial election, informing them of the financial constraints faced by students living in residence.

Larsen also said he was concerned over another increase to international student tuition. He told the committee the Campus Food Bank sees higher demand for its services from international students every time tuition for international students is raised by any level.

"Year-over-year increases [for international students] just do not seem like a good plan," Larsen said. "I do hope we can get their [funding] model comparable to that of domestic students."

Larsen then asked provost Steve Dew if the university had further clarity on how Bill 19 will affect international students at the U of A. The legislation mandated that post-secondary institutions will give cost estimates to international students for their entire four-year degree before they begin classes.

Dew said that while the provincial government has made Bill 19 into law, there are still no formal guidelines issued on how the university should approach international student tuition. He added that the government has not offered a date as to when the guidelines will be released.

"Until we have those [guidelines] from the government, we are not able to construct a concrete proposal," Dew said.