Institutional
News
Alberta Government proposes new tuition framework
Additionally, tuition for domestic students will be frozen for the 2019-2020 academic year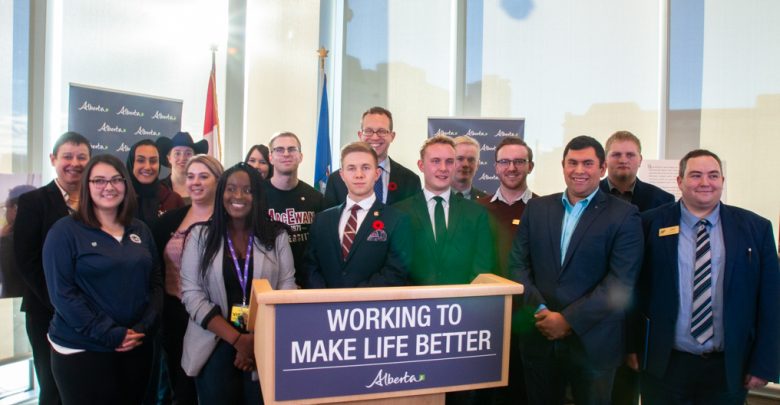 After starting work on it in 2016, the provincial government has proposed a new framework with which universities can raise tuition for domestic students.
On the first day of the fall sitting, the Alberta Government introduced amendments it would like to make to the Post-Secondary Learning Act through Bill 19, entitled "An Act to Improve the Affordability and Accessibility of Post-Secondary Education."
The bill would allow the government to:
     Cap increases to domestic student tuition to inflation

     Provide increased predictability for international students

     Allow the minister of advanced education to directly regulate mandatory non-instructional fees
According to Marlin Schmidt, Minister of Advanced Education, all of the proposed changes within the framework will go up for second reading later this week.
Tuition freeze extended for a final year
The new potential framework for tuition regulations will come into effect in the 2020-21 academic year. A tuition freeze will be extended to the 2019-20 as an interim measure.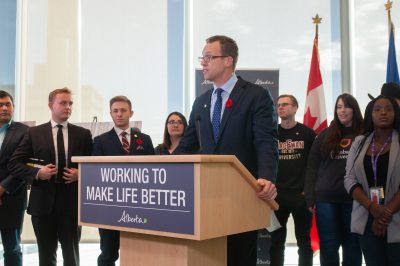 Schmidt said he's assured universities in the province that the government "will be providing backfill funding for 2019-20 academic year" to make up for any budget shortfall. But the amount of backfill funding will be confirmed when the provincial budget is proposed in March.
No one from university administration could be reached for comment regarding the proposed framework. A statement posted in the admin-run blog The Quad said that the new legislation "provides much-needed clarity around tuition" and that U of A looks forward to seeing the bill pass.
Schmidt said the proposed bill creates a system of checks and balances to be met in order to increase tuition.
"Any [tuition] increases are regulated, fair, and sustainable for our largest and most important stakeholder: our students," Schmidt said.
International students included in new measures
Currently, international student tuition is unregulated by the provincial government. International students, starting in the academic year of 2020-21, will receive a tuition guarantee under this framework. This will show the maximum amount of tuition that international students can expect to pay throughout the duration of their degree. However, institutions will still be able to control tuition increases to international student tuition.
Students' Union president Reed Larsen said "predictability of any kind" for international students was something many campaigned on, including himself.

"I've been working on these files for over two years," he said. "I campaigned on things like regulation for international students… and I am thrilled by all of it."
Last year, the U of A used the Academic Price Index to set tuition, an index determined by institutions themselves. However, some have criticized the Academic Price Index who have said it allows universities to raise tuition by arbitrary amounts.
Graduate Students' Association president Sasha van der Klein, who is also an international student from the Netherlands, said it's unclear how the changes will impact graduate students. As for the new measures for international students, Klein said she had advocated for more but is happy with the proposed changes.
"Originally we also advocated for a cap at Consumer Price Index, but I think it's much of an improvement over having nothing," she said. "So predictability and clarity around tuition upfront is important."
Mandatory non-instructional fees are not regulated by the province currently. They are fees charged to students by the university to cover additional services like the U-Pass and Student Academic Support. The new legislation will allow the minister of advanced education control over these types of fees if students find them too high. Students in the past claimed mandatory non-instructional fees were a loophole for universities to charge higher tuition.
New tuition framework two years in the making
Work on a new tuition framework began in 2016 when the Alberta Government launched a consultation process with education stakeholders. The framework was anticipated to be released in fall 2017 but the government extended the tuition freeze instead while work on the framework continued.
In response, the Council of Alberta University Students launched an advocacy campaign pressuring for the framework's release.
Schmidt said the legislation required the extra time to be "done right."
SU vice-president (external) Adam Brown said that while students have been waiting longer than expected for this proposed legislation, it has been "worth the wait."
"This is something that is positive for students," Brown said. "We submitted a number of points to the minister saying that we would not stand behind him unless it had them. Everything we told him we wanted firmly, was in there."