Institutional
News
2019-20 budget proposal includes increases to international student tuition, meal plans, and residence rates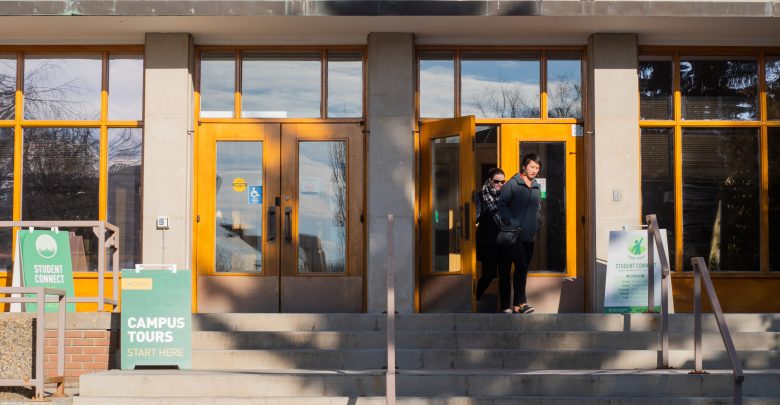 International student tuition, meal plans, and residence rates may all be increasing under the proposed University of Alberta 2019-20 budget.
The proposed increases were released in a document outlining the U of A's fiscal priorities for the upcoming year. Domestic student tuition will not be rising, as it's still frozen by the provincial government. However, it is scheduled to increase by two per cent in 2020-21.
The proposed budget will be presented on February 26 to the Board Finance Property Committee, which oversees all financial matters at the U of A. If passed, it will go to the Board of Governors for ultimate approval.

The 2019-20 budget proposal includes the following increases:
International student tuition will increase by 2.77 per cent.
All residence rates will increase by five per cent except at Augustana where they will rise by three per cent.
Meal plans offered by the university to students living in residence will rise by 2.27 per cent.
There will be a zero per cent change to funding allocations to faculties. In 2018, the U of A underwent a four per cent overall budget cut and projected a further 2.5 per cent reduction to the budget this year. The proposal states the U of A did not have to implement this projected reduction due to $16.9 million in one-time additional funding from the province.

The document added that the U of A is not anticipating an increase to the Campus Alberta grant and no tuition backfill funding this year to make up for the tuition freeze. The Campus Alberta Grant is the main funding source to the U of A from the provincial government.

Additionally, money will be allocated towards special initiatives and projects, including $2 million to student safety and security infrastructure, $75.5 million loaned from the provincial government to renovate Lister Centre, and $250,000 for student mental health initiatives.

In addition, the following renovation projects will be funded under the proposed budget:
$13 million for the Natural Resources Engineering Facility (NREF).
$2.6 million for the Edmonton Clinic Health Academy (ECHA).
$1 million for the Research and Collections Resource Facility at South Campus.
$848,000 for the Biological Sciences Building.
$500,000 for Peter Lougheed Hall.
SPLIT-BUDGET-2019-20