Institutional
News
New tuition framework passes legislature with cross-partisan support
The bill was also amended to give students' unions in Alberta a "veto" on mandatory non-instructional fees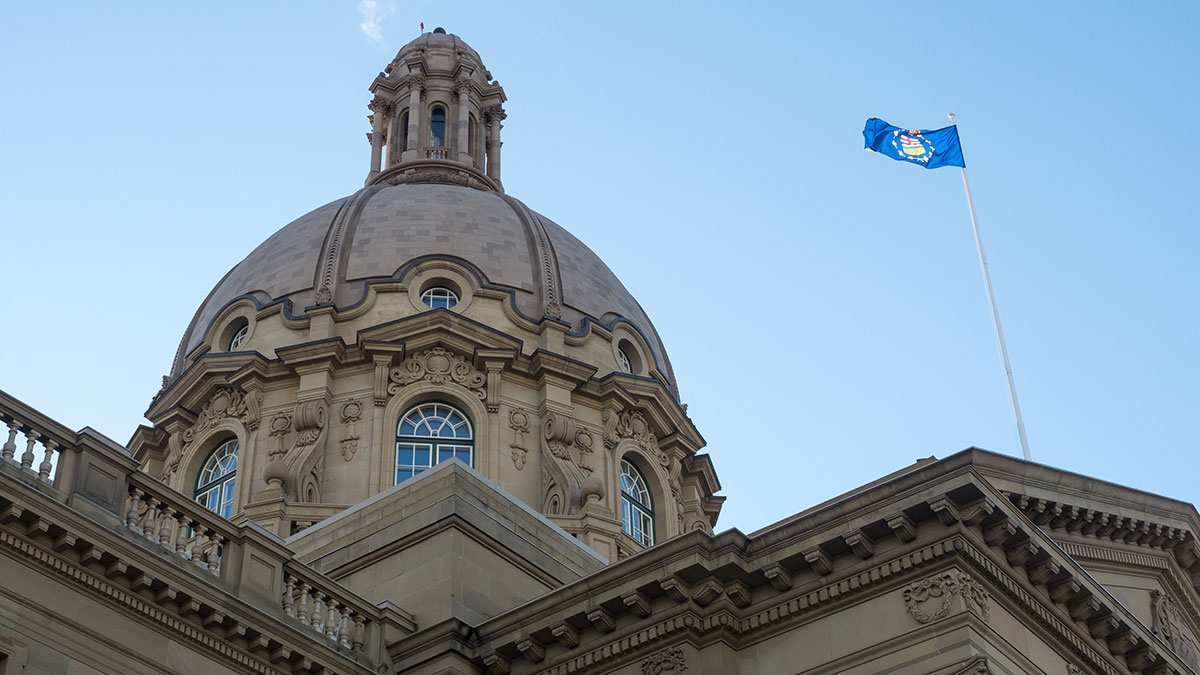 The proposed NDP government tuition framework has passed third reading and is set to be introduced to post-secondary institutions on February 1, 2019.
Bill 19, titled "An Act To Improve the Affordability and Accessibility of Post-Secondary Education," passed third reading on November 20. The bill will become law after it receives Royal Assent, granted by the Lieutenant Governor of Alberta.
The bill will allow government to:
Cap increases to domestic student tuition to inflation

Provide increased predictability for international students through tuition guarantees

Allow the legislature to directly regulate mandatory non-instructional fees
All measures of the bill will come into effect on February 1, 2019 except for the domestic student tuition cap. This will be implemented in the 2020-21 academic year. As an interim measure, the bill will extend the tuition freeze for 2019-20.
Minister of Advanced Education Marlin Schmidt said he is excited to see the bill become one step closer to reality.
"Post-secondary education is one of the best investments people can make in their lives," Schmidt said. "Extending the tuition freeze and implementing a revised tuition framework makes this investment more affordable so every Albertan has access to a good education and, ultimately, good jobs."
In addition to Schmidt, the passing of Bill 19 was welcomed by the Council of Alberta University Students, who tweeted a thank you to all the MLAs who spoke in favour of it.
We're thrilled to see Bill 19 pass with unanimous consent across the floor! Thank you to each and every one of the MLAs that spoke in favour and shared their support for a more accessible, affordable, and sustainable vision for students across #Alberta! #ableg #abpse #abpoli pic.twitter.com/EOBYJ6Fu8n

— 🎃 Council of Alberta University Students 🎃 (@CAUS) November 20, 2018
The bill was supported by a number of United Conservative Party MLAs, including Fort McMurray-Conklin MLA and Campus Saint-Jean alumna Laila Goodridge, who called the bill a "step in the right direction" in the Hansard transcript.
"I'm very pleased to see that the minister has said that post-secondary institutions will be required to advise international students what their tuition costs will be for the length of their programs," she said. "This stability will help to attract international students, who add so much to our learning environment."
While the bill received support across party lines, Goodridge voiced concerns about the impacts other government policies could have on students, such as the carbon tax and the minimum wage increase.
"The cost in a typical Alberta household of a $30 a tonne carbon tax is about $667 a year. That's more than the cost of a single standard course at a postsecondary institution in Alberta," Goodridge added. "At $50 a tonne, it's about $1,100. That's almost two standard courses at a post-secondary institution here in Alberta.
Amendment gives students "veto" on mandatory non-instructional fees
On November 6, an amendment was added to the bill by Schmidt and passed unanimously. According to him, it was made after further consultation with student advocacy groups.
Included in the amendment is changing how the Minister of Advanced Education can regulate mandatory non-instructional fees (MNIFs). MNIFs are fees students must pay to cover services, including the PAW Centre and Students' Union membership fees. Originally, the bill would allow the minister to regulate MNIFs only with the approval of cabinet. The amended version of the bill makes it so that the legislature needs to approve any changes to MNIFs after student consultation.
Further, the amendment added clarity to how the government will regulate MNIFs by:
Limiting institutions to charge MNIFs only as a cost recovery mechanism so that they cannot be higher than the services or goods they are meant to deliver.

Clearly stating students must approve new MNIFs being introduced.
According to Schmidt, a students' council would need to provide written approval prior to a new MNIF being introduced. How students' councils will consult the students they represent will be left up to them and will be subject to budgeting timelines established by university administrations.
"That has always been our policy intent, to give student councils a veto on the fees that they are charged," Schmidt said in the Hansard.
Students' Union vice-president (external) Adam Brown said students having more say in MNIFs allows the cost of attending university to be more transparent.
"Students will now have a much greater say," Brown said. "With those kinds of provisions, [future] governments will have to take our points into consideration."