News
Students' Union
Students' Union's new commercial kitchen opens for business
Completed mid-November, the new kitchen is part of the SU's plan to grow their catering business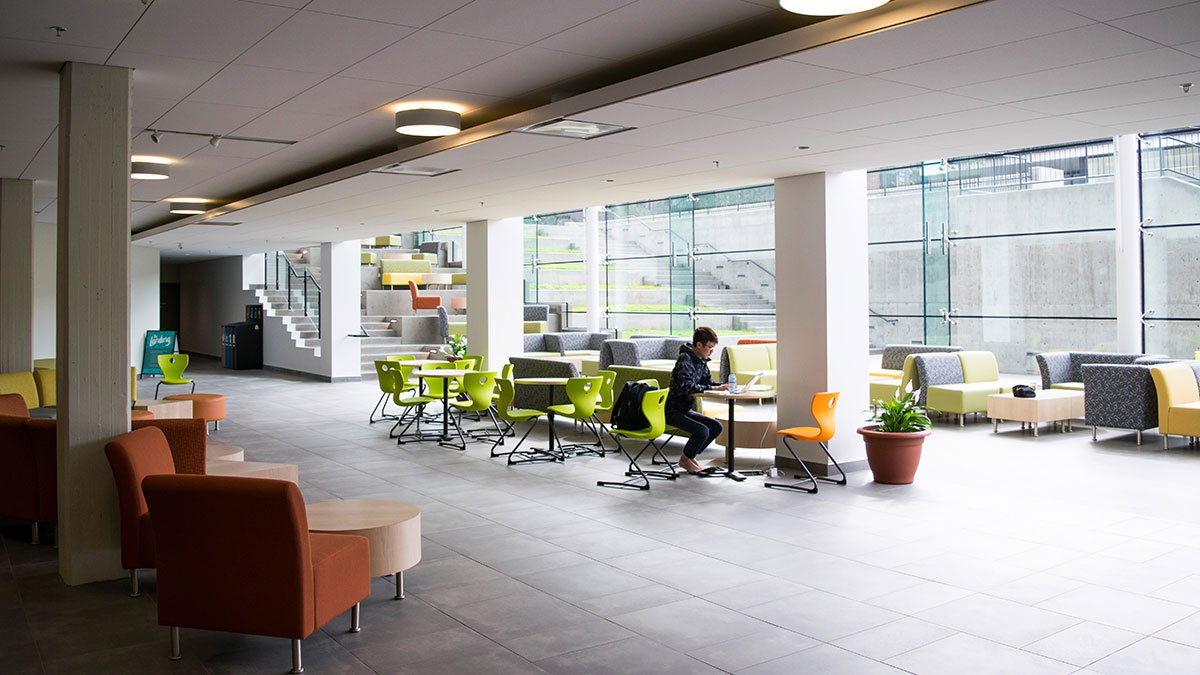 With work done on the new commercial kitchen in the Students' Union Building (SUB), the SU hopes that their increased catering service will provide them with an additional source of revenue.
Completed in mid-November, the new kitchen in the SUB basement is part of the Students' Union's move to focus on its catering business, which is being rebranded as the Horowitz Events Centre. Their menu provides options for campus events, such as buffets, wraps, salads, and a variety of beverages.
Students' Union vice-president (operations and finance) Emma Ripka said the motivation for building the new kitchen was to provide a convenient, accessible, and less expensive way for people in the campus community to book catering services. She also said the new kitchen will act as a more consistent revenue source for the Students' Union.
"[The new kitchen] is really useful for people and convenient because it's on campus and there's less of a cost for transportation," Ripka said. "Also, it's important for a not-for-profit organization to have strong reliable revenue sources that don't depend on membership fees."
Work on the kitchen began in summer 2018 following the announcement that the Students' Union would be closing L'Express, the cafeteria-style vendor in the SUB food court, by June. Robyn Paches, the previous Students' Union vice-president (operations and finance), said the decision was due to declining revenues from L'Express's front-end operations, while their catering services saw a rise in demand.
The cost of the new kitchen, as well as other renovations in the lower floor of the building, was budgeted at $2.8 million. The Students' Union paid for the renovations from its own reserves.
Ripka said the new kitchen is an improvement to L'Express cafeteria, as the new kitchen is nearly four times larger in size, and that feedback from customers has been positive so far.
"We've done a couple different tastings of our top clients," Ripka said. "We've heard excellent things from both the breakfast and dinner tastings."
Ripka added that the kitchen is important because it provides healthy food to students and that the Students' Union will be looking to fill the gap left by L'Express with one option being to offer meals at other SU-run businesses like SUBmart or the Daily Grind.
In addition to their catering services, Ripka said the Students' Union plans to use the kitchen to provide fresher food and more vegan options at Dewey's and Room at the Top in the future, a platform that Ripka ran on during the 2018 SU elections.
"What we will be trying to do is come up with a holistic long-term plan for all of our food vendors and how they can work together," Ripka said.
"Everyone who works at the SU is really excited about it and our clients and members seem to be in support of it,"she said. "We look forward to all the growth."