Campus Life
News
Students' Union
RATT and Dewey's testing new vegan options
The new options were initially promised during the Students' Union elections in March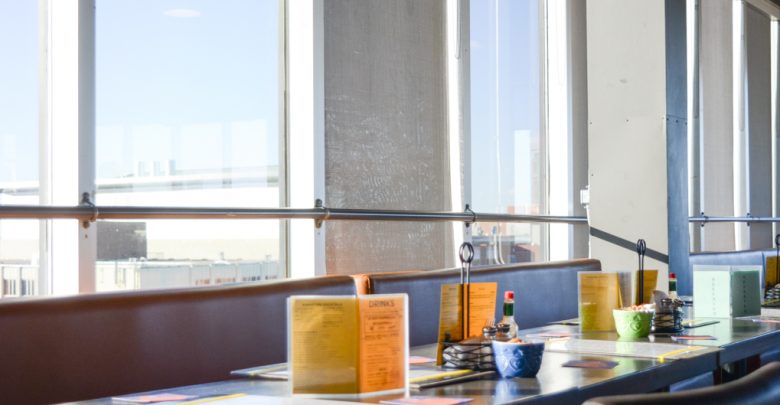 New vegan options have landed at the Students' Union's campus bars, Dewey's and Room at the Top (RATT).
Patrons at RATT and Dewey's will now find an all-new menu at the table highlighting new vegan and vegetarian options available at the two campus bars. SU vice-president (operations and finance) Emma Ripka said her team will be continually monitoring the success of the new options over the next several months to determine how they can further improve variety and quality for the winter semester.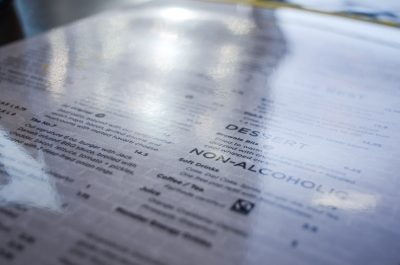 The new vegan options at RATT include the mini-veggie tacos with black beans, diced tomato, onions and salsa; and the grilled vegetable skewers with garlic infused olive oil dressing. At Dewey's, students will find a new vegetarian burger with a grilled veggie patty topped with guacamole, lettuce, tomato, and onion on toasted sourdough bread.
These new items will complement several other existing vegetarian and vegan dishes already on the menu including the cauliflower bites at RATT and the vegan taco salad at Dewey's.
"As a vegetarian myself, I've noticed a lack of vegetarian options every time I went [to RATT or Dewey's]," Ripka said. "If we're an organization that is working towards improved sustainability, it just makes sense to offer [more vegan and vegetarian options]."
However, Ripka said the current rendition of the vegan and vegetarian menu will only be for the fall semester. Come January, her team will review the success of the various menu items and determine how to further improve the vegan and vegetarian options available for the winter semester.
"We'll be doing reviews on sales data to see what were the most popular items. At which point we might cut the ones that weren't as popular and try to improve the ones that were," Ripka said. "We'll also be looking at adding more hearty options to the menu, including curries or pastas."
More options part of campaign promise
One of Ripka's campaign platforms during the SU election in March was to increase vegan and vegetarian food options at both RATT and Dewey's. During several candidate forums, Ripka promised students to have the options available by the end of the year.
"It feels really good to be have been able to fulfill that promise," Ripka said. "But there's always room for improvement."
Ripka said that because SU executives turn over every year, it's hard to maintain consistency at the campus bars.
To improve the transition between executives year to year, Ripka said she's working with management to develop strategic plans to outline branding, investment, and long-term goals for the bars over a five-year period.

"If we lay out all of that, then when my successor comes in they will have something to rely on," Ripka said. "They don't have to stick to [the plan], but that way they'll have it all laid out and some continuity can be achieved."
Possible changes to other SU-run food venues
Aside from changes to RATT and Dewey's, Ripka said she's also looking to revamp several other Students' Union Building businesses including The Daily Grind and SUBmart.
"We've been doing some research over the summer into The Daily Grind's brand," Ripka said. "It's a couple years old and we want to spruce it up a little bit."
After the closure of the SU-run cafeteria-style vendor, L'Express, Ripka said SUB has been lacking variety in breakfast food options. She hopes to potentially introduce a breakfast menu to The Daily Grind to expand the types of food students can find in SUB.
The SU is also working to rebrand SUBmart into "SUBmarket." While it's still unclear how this change may impact the type of food the store offers, Ripka said one possibility could be the introduction of various baked goods.
These changes are all part of Ripka's goal to organize the SUB food venues into a cohesive unit, with each store offering a different type of food.
"We want all of our vendors to complement each other rather than compete with each other," Ripka said.