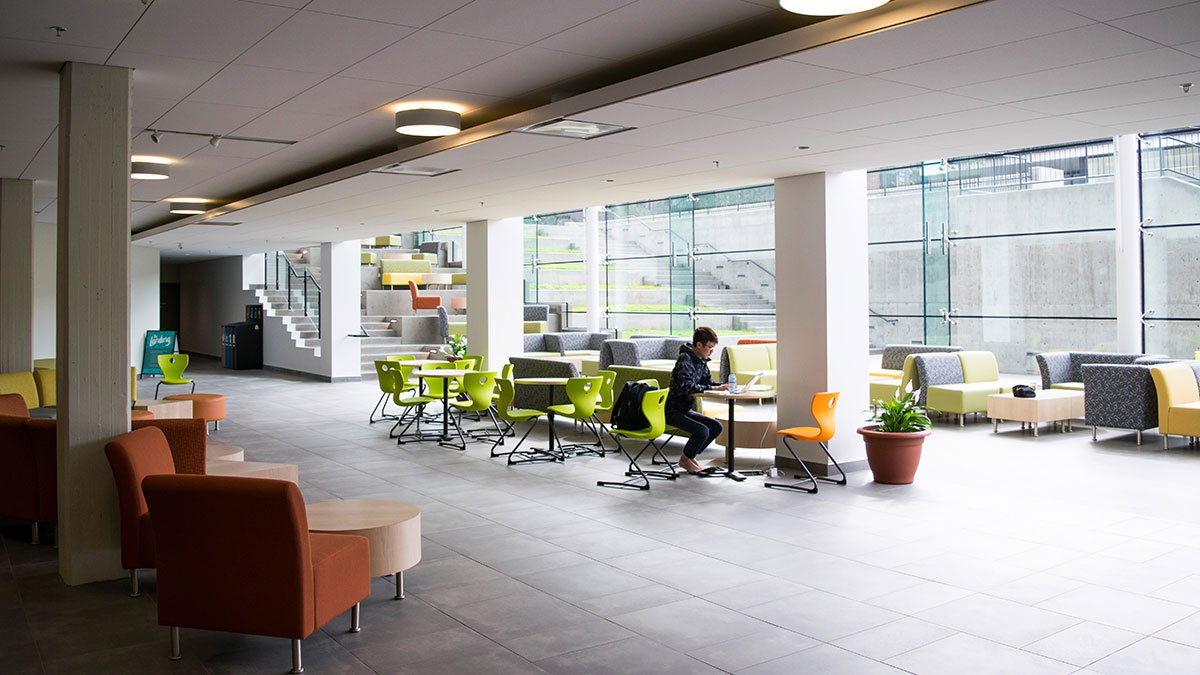 With the new renovations planned for the lower level of the Student's Union Building (SUB), the SU is looking at a price tag of $2.8 million, which it will pay from its own reserves.
In conjunction with the planned closure of the L'Express cafeteria later this year, the Students' Union is planning to expand its catering services with the construction of a commercial kitchen. They are also planning to create a new meeting space in SUB, as well as a new conferencing and events department. Both the commercial kitchen and the new meeting space will be located in the northeastern part of the lower level, with the new meeting space being constructed from an unused portion of the university bookstore. The SU is expecting to run a two-year deficit as a result of the renovations.
Vice-president (operations & finance) Robyn Paches said there are two reasons behind expanding the Students' Union's catering services: the additional revenue generated by the expansion, which will go back into SU services, and making SUB a centre of student activity.
"We're making a strategic move to turn the Students' Union Building into more of a student events centre. And in order to have proper events, food is a social tool and we recognize we'll be able to meet that demand," he said.
Paches explained that while the total cost of the renovations will be $2.8 million, the Students' Union will pay for the construction over the 20-year lifespan of the new kitchen with annual payments of $188,250.
Work on the renovations is set to begin this summer. Paches said the Students' Union has given their contractors a completion deadline of June 30. He also said he doesn't expect the renovations to be an inconvenience for students due to the location of the construction.
While the Students' Union is planning to run a deficit for the next two years as a result of the project, which is projected to be $62,747 in 2018-19 and $59,450 in 2019-20, Paches said the deficit is small in relation to the organization's $14 million dollar budget. He added that the revenues generated from the expanded catering services will generate a surplus by 2021.
As for the concerns expressed in Students' Council that the Students' Union is defying the failure of the Student Events Initiative (SEI) referendum by proceeding with the renovations, Paches said the kitchen and meeting space renovations were originally planned separately from the initiative and that SEI was mainly focused on renovating the Myer Horowitz theatre and establishing a granting system for student groups.
"There were still over 3,400 students that voted yes for the Student Events Initiative, and this was part of that and we don't want to leave those students unanswered," he said. "We serve all students, those who voted no and those who voted yes. In this instance, those who voted no outnumbered and we're serving them correctly by not moving forward with the entire proposal."