News
Residences
Students' Union
SU hires two students to represent East Campus Village for 2018-19
The move follows the derecognition of the East Campus Students' Association in Feburary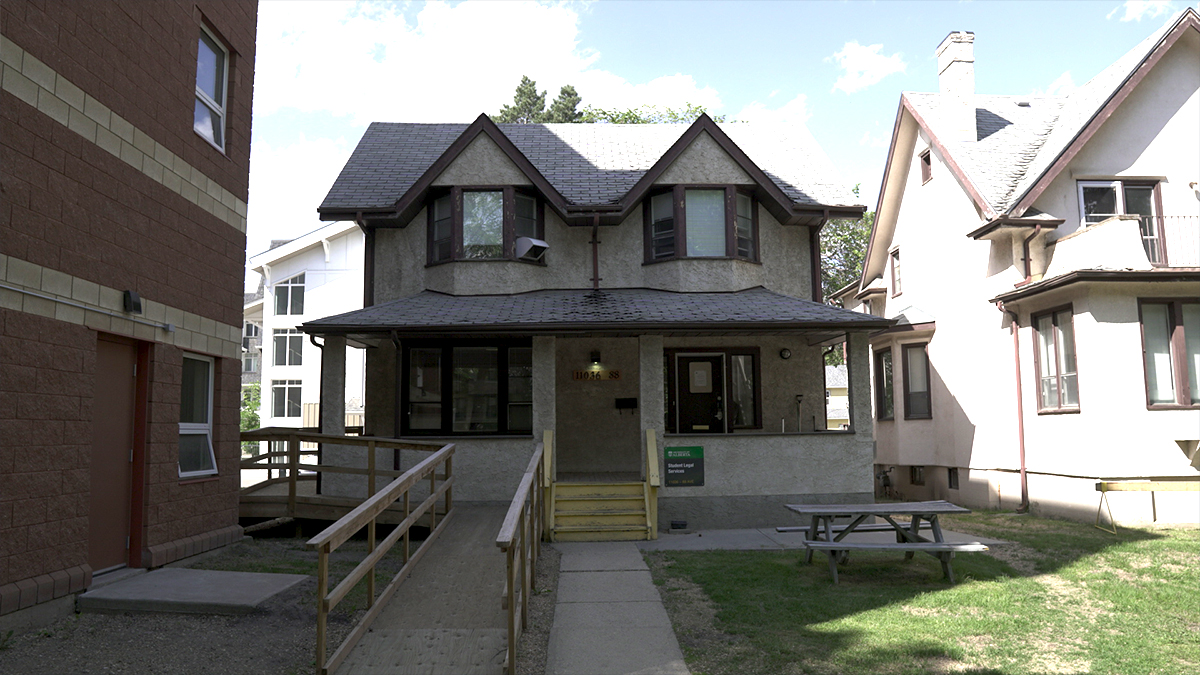 Following the derecognition of the East Campus Students' Association (ECSA) earlier this year, the Students' Union has hired two new representatives to advocate for residents and to restructure the organization.
This summer, the Students' Union hired students Harshul Mehta and Robyn Jenkins as representatives for residents living in East Campus Village. Their duties include attending meetings with the Students' Union and the Council of Residence Associations, organizing social events, and facilitating elections for ECSA by next year.
The hiring of new representatives is the latest development surrounding ECSA. In February the organization was derecognized after failing to attend advocacy meetings with the Students' Union. Additionally, most of ECSA's executive positions were vacant as only the presidential position was filled.
Students' Union vice-president (student life) Andre Bourgeois said while they considered running new elections for ECSA once the fall semester starts, there's a risk it would fail, and hiring new representatives for the residence was a safer way to ensure representation for students living in East Campus Village.
"If we did a byelection, there's a risk there that we don't get any student representatives to create a full executive team," Bourgeois said. "Which means they won't have any representatives from their residence to be there at move in or the welcome activities."
Bourgeois also said past attempts to hold new elections by his predecessor, 2017-18 vice-president (student life) Ilya Ushakov, were unsuccessful as he couldn't find a chief returning officer (CRO) to facilitate them.
"There was not enough student interest and they couldn't find a chief returning officer," Bourgeois said. "Because of that, ECSA was disbanded."
Additionally, Bourgeois said space in the recently-completed Nîpisîy House has been set aside as offices for ECSA, as the lack of adequate office space was blamed as one of the reasons that led to its derecognition.
While the failed search for a CRO happened during the previous vice-president (student life)'s term, Students' Union science councillor Michelle Kim said she feels that Bourgeois should've continued the search to facilitate elections. 
"There's like 1,200 to 1,300 students living in ECV and for me, it was hard to grasp how there was not even one individual interested in that position, or if it was not well promoted," she said.  
However, Kim said the SU's move to hire two representatives makes sense.
Both Mehta and Jenkins will be paid $200 per month in the position. The money for their salaries will be coming from funding saved by past ECSA representatives.
Similarly, in 2016 the Students' Union also hired eight representatives for students living in Lister Hall after the Lister Hall Students' Association was suspended as a registered student group from 2014 to 2017 following a hazing incident. Those representatives were paid $375 per month, with the money coming from the SU's unrestricted reserve fund. Afterwards, the association ran successful elections in 2017.
Bourgeois also hopes that just as the SU helped create a new Lister students' association, the work done by the new ECSA representatives will help revive the organization with successful elections in 2019.
"It happened with Lister, it will happen with ECV," he said.