Institutional
News
Residences
Lister 5's new name pays tribute to first female Métis senator Thelma Chalifoux
East Campus Village 9 will be named Nîpisîy House after the Cree word for willow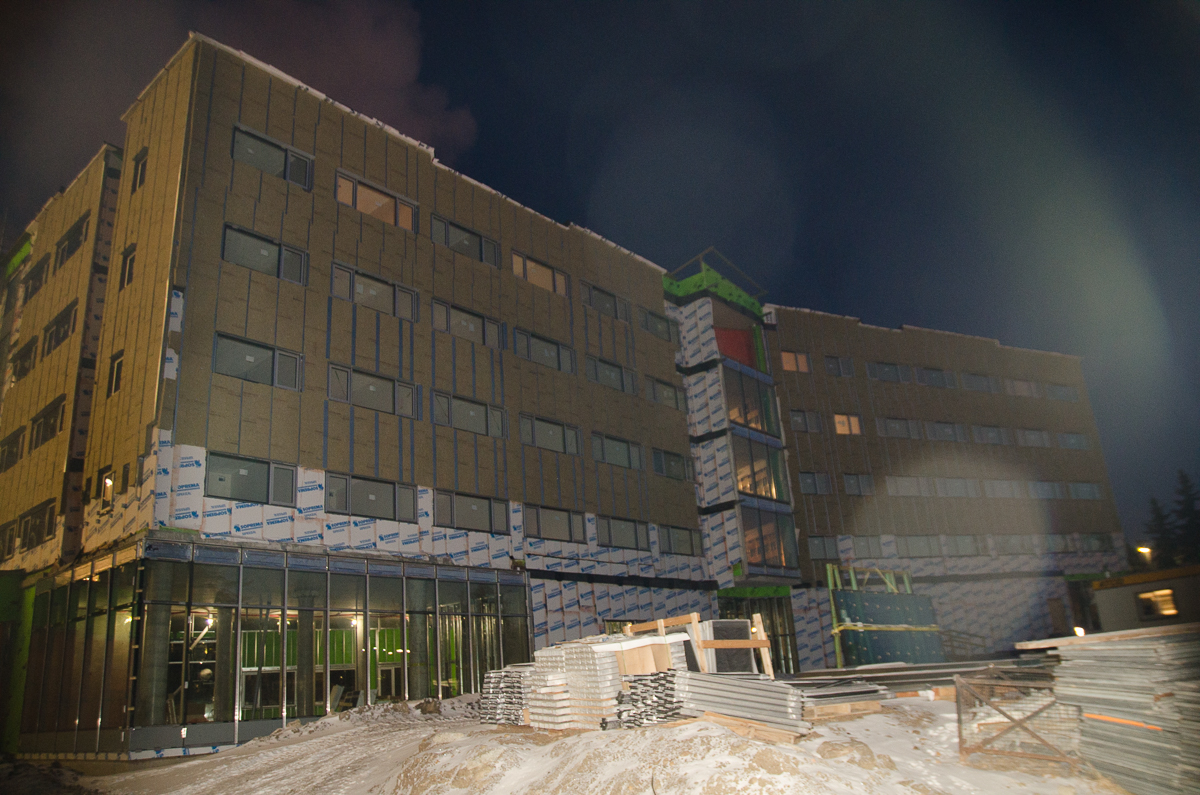 The University of Alberta recently announced that the new Lister 5 residence will be named Chalifoux Hall after Métis activist and former senator Thelma Chalifoux.
The name, which was announced on June 15, went through several months of consultation before the final choice was determined. In addition to Chalifoux Hall, the U of A also announced that East Campus Village (ECV) 9 will be named Nîpisîy House after the Cree word for willow, following the tradition of naming houses in ECV after plants.
Chalifou, who lived from 1929 to 2017, was an active member of the Métis community and was involved in a number of organizations dedicated to promoting Métis culture including the Métis Association of Alberta, the Métis Women's Council, the Slave Lake Native Friendship Centre and the Michif Cultural Institute. Chalifoux was also the first Métis woman to serve in the Canadian Senate in 1997 and was also the first Métis woman to join the U of A senate in the late 1970s.
"She was known as the woman of many firsts," said Chalifoux's eldest daughter Debbie Coulter. "Because she was the first to do so many things."
Coulter said her mother was a "champion for Métis rights and recognition all throughout her life," and that she would've been "thrilled, and honoured, and humbled" by the new naming.
"She was so committed to improving life for the youth and the up-and-coming generation, so I think for that reason she'd be honoured beyond belief," Coulter said.
Assistant Dean of Students (Residence) Janice Johnson said the new name for Chalifoux Hall was chosen to reflect the values the university wanted to express, like ideas of home, tradition, diversity and inspiration.
"It was a pretty fast discussion to come to Thelma Chalifoux as someone who really embodied the things the community had talked about in terms of values," she said.
When naming Nîpisîy House, Johnson said the university consulted local elders with the help of Chris Anderson, the dean of Native studies, and Shana Dion, the assistant dean for First Nations, Métis, and Inuit students. Johnson said the use of a Cree name honours the territory the U of A is located on and advances the U of A's commitment to reconciliation.
"I hope that everything we do now, we do it with a lens of awareness of our responsibilities under the Truth and Reconciliation Commission," she said.
As for the student reaction, Joaquin Calderon, a third-year immunology student and vice-president (Chalifoux) for the Lister Hall Students Association said he followed the naming process when he was a Resident Assistant last year and is happy with the new name.
"I really like it, I feel like it really helps in terms of reconciliation," he said.
Chalifoux Hall and Nîpisîy house to open by September
Construction of Chalifoux Hall began in October 2016 in order to accommodate more first-year students in residence. Consisting of five stories, Chalifoux Hall will accommodate 426 beds and is expected to open this September.
Construction of Nîpisîy House also began in 2016, with the residence expected to house 300 students in rooms with four to six beds when it opens in the fall.
Rent at Chalifoux Hall ranges from $8,680 for a single room and $7,210 for a double room, with both contracts lasting for eight months. Johnson said that rates for Chalifoux Hall are more expensive than living in the other Lister towers, but students will be able to choose between different towers if affordability is an issue.
Residents in Chalifoux Hall will also have to choose from two meal plans, one for $4,999 and the other for $4,400.
Meanwhile, rent at Nîpisîy House goes from $986 a month for a a room in a four bedroom apartment, to $882 a month in a six bedroom. Both arrangements are for an 11-month lease.