Institutional
News
University president 'takes shots' from Minister of Advanced Education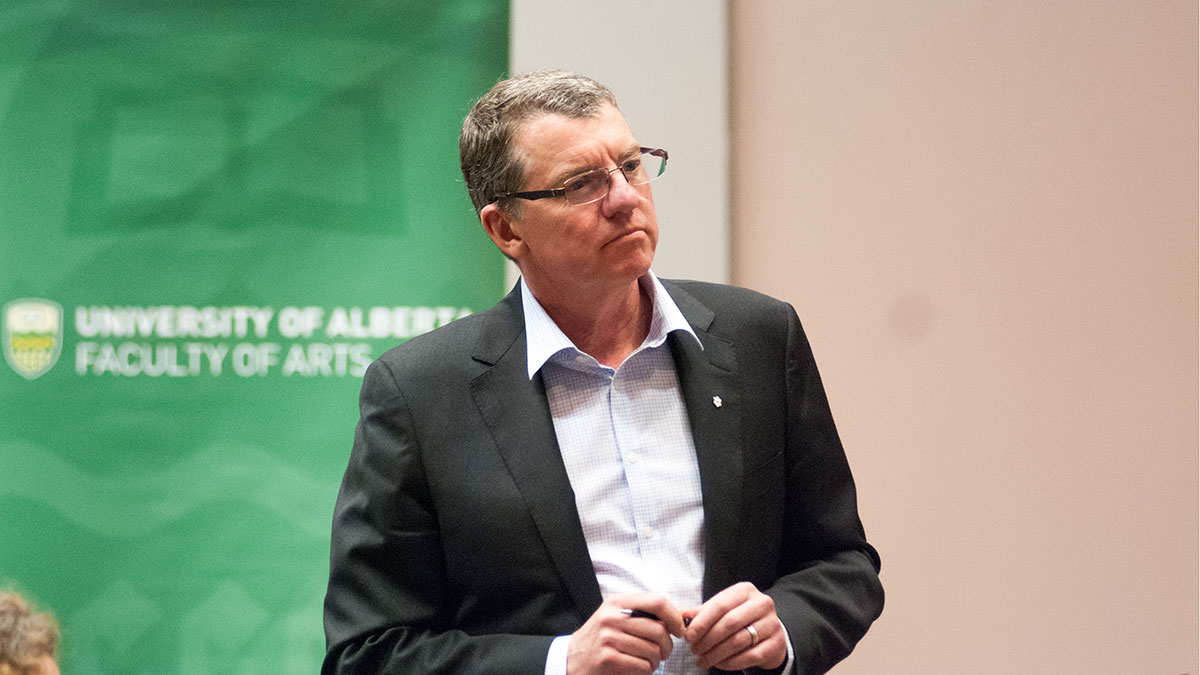 In light of comments made by the Minister of Advanced Education voicing his disappointment with the university's move to raise fees, the university's administration is sticking with the decision.
On Friday, following the vote at the university's Board of Governors that saw the passing of several fee increases — including international student tuition, residence rent and meal plan fees — Minister of Advanced Education Marlin Schmidt said he was "disheartened to hear the results of today's vote."
"Our government froze tuition, provided institutions with backfill funding to cover all the costs, as well as increased funding to the University every year since we've been elected, which has meant an additional $56.6 million to their budget," he said. "We are also closely monitoring the fees that are passed on to international students, because costs should never be a barrier to getting a good education.
In an Edmonton Journal article, Schmidt also criticized University of Alberta president David Turpin's salary, is one of the highest for university presidents in Canada. Turpin's annual salary amounts to $500,000.
"It's concerning to me to see the president lining his own pockets while he's cutting money being spent on classrooms and students," Schmidt said.
In addition to the fee increases, the Board of Governors also approved a four per cent budget cut across all faculties.
Responses to the minister's comments were discussed on March 19 at a General Faculties Council meeting, where Turpin was in attendance. Turpin defended the fee raises and said the ministry did not provide a backfill for international student fees.
Turpin also said he's dealt with criticism from governments over his 25 years of working in universities.
"(Minister Schmidt) took some personal shots at me, and so be it. " he said. "It was a board's decision, not a president's decision."
While Schmidt said the university should look to administrative costs for savings instead of slashing its budget, Turpin said that is why they're looking towards a four per cent cut across the board.
While she was not at the meeting, Students' Union president Marina Banister said she supports the statements made by Schmidt, and hopes this is a "lesson well learned" for the university.
"Students feel really supported by what the minister had to say," she said. "It's really clear that the government and the Minister of Advanced Education is on the students' side on these issues."
Just as the meeting ended, vice-president (university relations) Jacqui Tam read out a statement prepared by the Board of Governors chairman Michael Phair in response to the minister's comments.
"The university is facing significant financial challenges… but the university cannot use domestic tuition or government grants to subsidize international fees, or residences and meal plans," the statement said. "The ministry has been fully informed and understands the reasons behind the budget cut, and I'm surprised by the minister's comments in the Edmonton Journal earlier today."
This article was updated on March 20 at 5:30 p.m.