Campus Life
News
Rent for U of A residences to rise by four per cent next year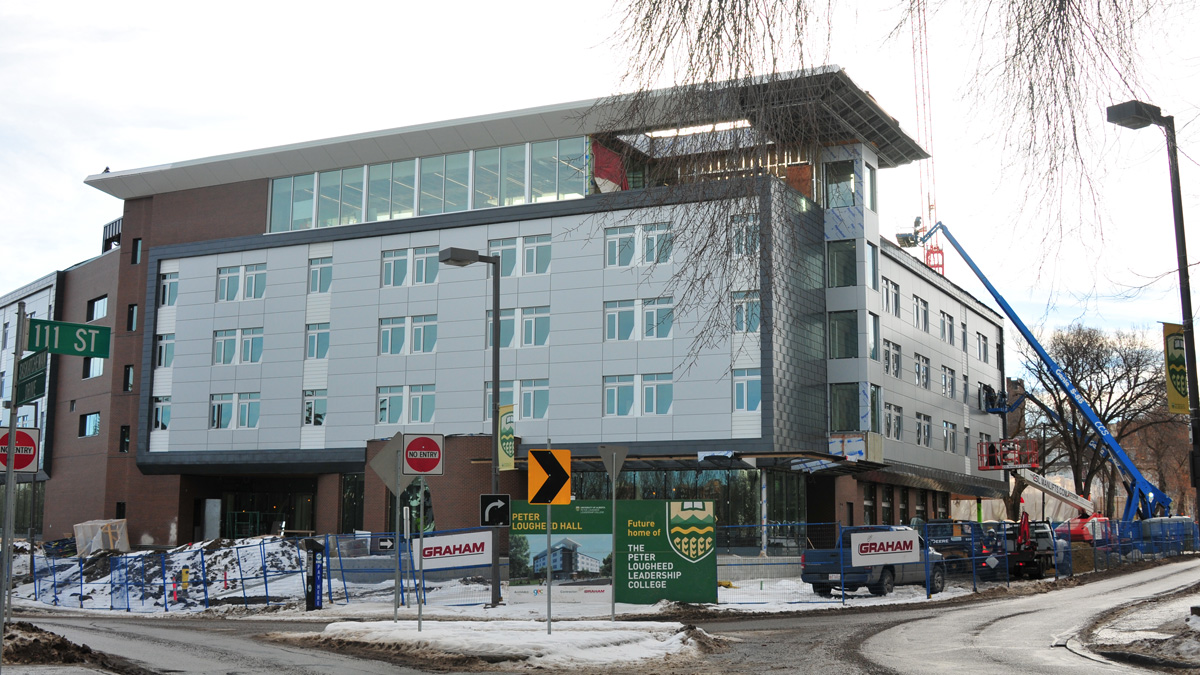 Students living in residence will see their rent rise by four per cent in the coming 2018-19 academic year.
The motion passed at the March 16 meeting of the Board of Governors with only Students' Union president Marina Banister, undergraduate Board of Governors representative Mike Sandare, and Graduate Students' Association president Babak Soltannia opposed. The four per cent residence rent hike will apply to all 21 residences at University of Alberta, including Lister Hall, Augustana Campus, and the newly constructed Peter Lougheed Hall. Over 2,000 students currently live in residence and over 70 per cent those in first-year.  
For a single room in Lister, the four per cent rise will mean an increase from $5,058 per eight-month lease to $5,260. For students in Peter Lougheed Hall, the university's most expensive residence, the rent for a single room will increase from $11, 954 for eight months to $12,432. View residence rates for 2017-18 here.
Provost Steven Dew said the rent hike is essential for filling a current deficit in the residence system. He said the university's residence network has been operating at a net loss since 2013 despite internal attempts to reduce spending. While the intent is not to aid the university in making a profit, Dew said a rent hike is critical in filling the deficit and provide funding for deferred maintenance projects.
Vice-president (facilities and operation) Andrew Sharman said the quality of residence provided through Lister is below that of newer residences such as Peter Lougheed Hall. Part of the increased rent will go to upgrading Lister facilities in future years.
"Students will choose to live elsewhere if they are unsatisfied with residence quality," Sharman said.
While the Board of Governors is fiscally responsible for ensuring the university's budget remains sustainable, Students' Union President Marina Banister argued that the proposed changes are unfair to current students and administration should have done more to propose alternate solutions.
"I don't believe it's my responsibility as a unique member of this board to provide a solution," Banister said. "It's is our responsibility to guide administration to find the best solution, and what is presented is not the best solution for this university."
The SU argues that many students may be disproportionately affected by a sudden rise in multiple university costs including rising international student tuition, changing meal plan, and rent costs. Students affected by all three will see a rise of $1,476 in total costs in the upcoming year.
"Residence costs are already high and unaffordable," Banister said. "As the Students' Union, we can no longer recommend students to live in residence, it isn't good value for our students' money."
In response to the passing of the proposal, as well as the 3.14 per cent increase to international tuition and the all-you-can-eat Lister meal plan, students gathered outside council chambers in protest. Current SU VP (student life) Ilya Ushakov said he was "disappointed" with the board's decisions and that their approval this year sets a bad precedent for future years.
"It's important to know that a lot of these proposed costs are for years to come," Ushakov said. "The fact that so many students are using the most dire measures to get by and yet the university continues to make it harder for students to get by year after year is extremely unacceptable."
This post was updated at 1:27 pm.