News
Residences
All-you-can-eat meal plan for Lister passes at Board of Governors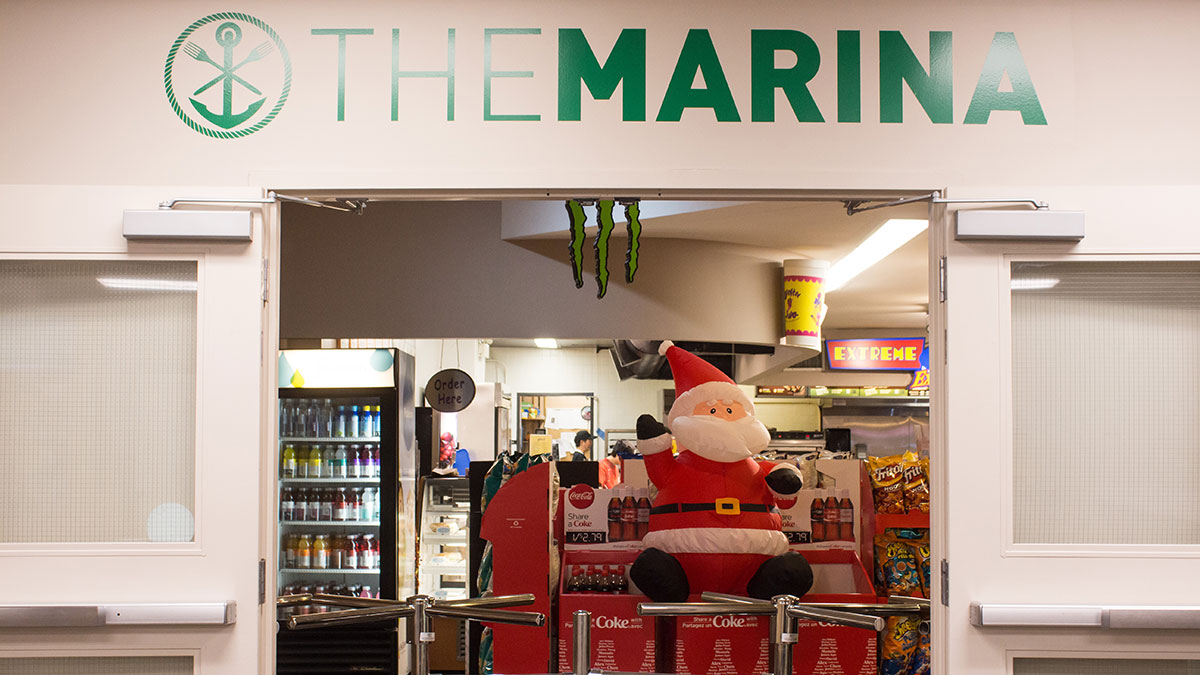 Students in Lister will have a more expensive, all-you-can-eat meal plan in 2018-19.
The university's proposal to change the Lister meal plan to an all-you-can-eat model passed at the Board of Governors meeting on March 16. 
The new meal plan will see Lister residents purchase one of two all-you-can-eat plans priced at $4,400 for five days or $4,900 for seven days. This plan will come into effect in September 2018 and replace the current declining balance model.
The meal rate increase for residents in Lister Hall for seven-day service will be $71.00 ($8.88 per month or $0.30 per day) higher than what the declining balance rate would have been for 2018-19 academic year. According to the board members, the new price would address rising cost pressures including consumer price index (CPI), the increased minimum wage, the carbon levy, and food prices. The Board of Governors said the declining balance meal plan rate would have increased to a minimum of $4,928 next year.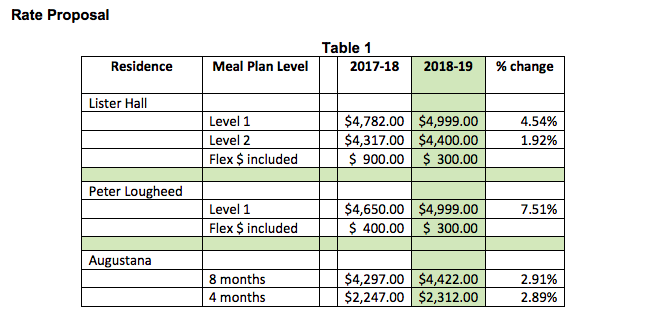 A Students' Union survey found that 93 per cent of students did not support this meal plan. A student rally on Wednesday, March 14 in Lister cafeteria had a significant turnout to showcase disapproval over the plan.
U of A President David Turpin said this meal plan is in response to Ancillary Services needing to cover their costs. Currently Dining Services is running a deficit of approximately $211,000. With the new plan, the deficit will continue until the 2021-22 year. Turpin stressed that Ancillary Services moving forward must operate on an at least breakeven rate.
"Nobody wants to increase student rates," Turpin said. "However, the challenges ahead need to be addressed strategically."
Vice-President (Facilities and Operations) Andrew Sharman said the new meal plan is in line with other universities nationally. He said the University of Calgary has the exact same meal plan model and pricing in place for next year and the University of British Columbia has a comparable program.
Students' Union vice-President (student life) Ilya Ushakov spoke against the meal plan during the meeting. He criticized how the new meal plan includes only $300 in flex dollars to be used on campus outside of the Lister Cafeteria, Peter Lougheed Hall, and the Central Academic Building.
Robyn Paches, Students' Union vice-president (operations and finance) brought attention to the postcards students signed at the Lister protest expressing disapproval of the meal plan. He said approximately 1,000 to 1,500 were signed.
"Students are the largest stakeholder at the university," Paches said. "They still do not feel that they have been adequately listened to."
"This is not the end," Ushakov said. "We need to be loud about this."
This article was updated at 1:05 p.m.