Campus Life
Institutional
News
Students' Union
Alberta Election 2023: Affordability in post-secondary
The Gateway sat down with candidates from four major parties running in the 2023 Alberta election, to discuss each party's plans for affordability in post-secondary.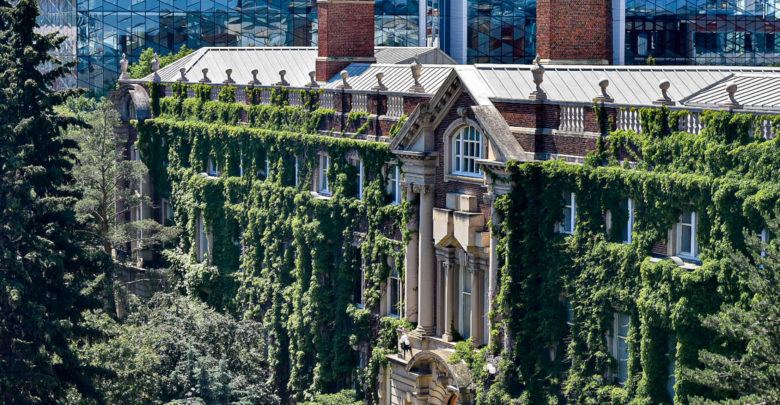 As a part of the 2023 Alberta Election coverage, The Gateway is publishing a three-part series about issues that impact students. This is the first article in the series.
---
Alberta's Election Day is coming up soon. On May 29, eligible voters will vote for the candidate of their choice.
The Gateway sat down with candidates from the Alberta New Democratic Party (NDP), the Alberta Liberal Party, the Alberta Party, and the Green Party of Alberta (GPA) to talk about affordability in post-secondary education. Additionally, The Gateway sat down with University of Alberta Students' Union (UASU) President Christian Fotang to discuss how the UASU hopes to see the newly elected government improve affordability for students.
The Gateway reached out to the United Conservative Party (UCP) for an interview, but they failed to respond in time for publication.
How would parties make post-secondary education more affordable if elected?
David Eggen, NDP candidate for Edmonton-North West, said the party wants to restore funding for post-secondary institutions. Additionally, an NDP government would reduce interest on student loans, and improve access to grants and bursaries.
"We want to make sure that there's proper funding for [post-secondary institutions] so that they are covered to deliver education for students now, and fund for growth as well," Eggen said. He added that post-secondary institutions will need room for future incoming students.
"We know that there's a large cohort of school-aged kids coming through kindergarten to grade 12 education. They'll need spaces in colleges, universities, and polytechnics. We're looking to repair the funding that was cut by the UCP."
John Roggeveen, leader of the Alberta Liberal Party and candidate for Calgary-Lougheed, said that the party "probably won't get elected," but if enough candidates do, the party might make a minority government. Roggeveen said that either way, the party would advocate for affordability in post-secondary.
"If we are elected, we would advocate for tuition reduction to help students get through post-secondary," Roggeveen said. "It's a tough time right now with the cost of living going up, and those two issues are intertwined."
Myles Chykerda, Alberta Party candidate for Lacombe-Ponoka, said that the first step would be restoring funding for post-secondary institutions.
"We need to get the base funding for post-secondary back to where it was before the UCP cuts. Then we'll go from there, because it has not been a good last four years for any of us," Chykerda said.
Jordan Wilkie, leader of the GPA and candidate for Edmonton-Rutherford, said that the party has plans to "properly fund" post-secondary institutions and provide free tuition.
"Free tuition is an equality measure. Access to education shouldn't just be for the rich and elite, it has to be for everyone. And that is a game changer — no other political party is talking about that."
According to UASU President Fotang, in addition to affordability, students are looking for predictability and stability. He added that he hopes to see the next government put more funding toward post-secondary institutions and needs-based grants.
"The U of A's system in particular has gone through a lot of changes. First there was a tuition freeze, then there wasn't. Then there were all these cuts, and then tuition increases. Also, the cost of living has gone up," Fotang said. "All that shock, combined with the pandemic, created a sense of chaos, frustration, and anger for students."
"I think stability and predictability are going to be huge factors for the next government. And through that, seeing affordable education."
Would parties address tuition increases if elected?
On March 24, the U of A's Board of Governors (BoG) approved tuition increases for the 2023-24 academic year. Domestic and international undergraduate students will see an increase of 5.5 per cent. International students entering the U of A in 2024 will see an increase of 6.5 per cent.
Students protested the proposed tuition increases in the meeting chambers and outside during the BoG meeting. Before the meeting, BoG members received a petition with 2,200 signatures and an open letter signed by 1,975 students.
For 2023-24, the University of Calgary (U of C) approved an increase of 5.5 per cent for domestic undergraduate students. As well, U of C approved a 10 per cent increase for international undergraduate students. Athabasca University also approved a 5.5 per cent increase for undergraduate students.
Eggen said that the NDP would freeze tuition rates at 2022-23 levels and reverse the latest round of tuition increases. He added that the party would look to make changes to tuition after "careful consideration, to ensure that tuition and being educated in Alberta in post-secondary is affordable for all Albertans."
"It's already getting so unaffordable for students, and we need to reinvest into our student population," Eggen added.
The Alberta Liberal Party would reverse cuts to funding and reverse tuition increases, Roggeveen said.
"There's a number of things that can be done to help students with tuition. We certainly wouldn't want to increase tuition, and we'd be looking at rolling [increases] back. How far we can roll it back will depend on the financial situation of the government."
Chykerda said that an Alberta Party government would look to make multi-year funding models for post-secondary institutions in order to increase predictability. He added that "max increases in tuition should be tied to the Consumer Price Index (CPI)."
If elected, the GPA would legislate free tuition to undergraduate students. Wilkie said that this would grant students "affordability on a level that [they] are not even aware of or used to."
When post-secondary receives cuts, the UASU wants students affected last, Fotang said.
"Our priority at the UASU has always been to make sure students are protected from fluctuations. I think it's really important that tuition doesn't become the first go-to answer for the university when having to deal with huge changes or cuts to the system."
Fotang added that the UASU welcomes the reversal of tuition increases. However, the newly elected government should also consider predictability for future years.
How do parties feel about the current affordability measures in place?
On February 16, the UCP government announced five new affordability measures for post-secondary education.
Starting July 1, the student loan interest-free grace period will extend to 12 months and the student loan interest rate will reduce to the prime rate. Additionally, the threshold for the Repayment Assistance Plan will increase to $40,000.
As well, the Alberta Student Grant has increased from $250 to $475 per month. The two per cent cap on domestic tuition increases will go into effect for 2024-25.
Eggen said that a NDP government would look at the measures currently in place before making changes. He added that the party will not "slash and burn" initiatives made by the previous government.
"We always work with ideas that are good regardless of where they came from. We're not there to reverse everything that the last government did. We're there to build on strengths and ensure equity," Eggen said.
Roggeveen said the affordability measures are good developments. However, the Alberta Liberal Party would look at further reducing interest rates, or setting a cap on them.
"We really have to look at affordability in general for students and young people because they're carrying a lot of burdens. I think it would be a drag on our economy and hold us back as a province if we don't deal with those issues," he said.
Chykerda said that the Alberta Party would look to reduce student loan interest rates to zero per cent. Additionally, an Alberta Party government would give students a monthly payment that goes toward loan repayment. He added that the UCP was "robbing one piggy bank to fund another" when creating the affordability measures.
In addition to providing free tuition, the GPA would provide basic income to Canadian students over 18 years old.
"When you have free tuition and you combine that with basic income, then students are able to thrive. We don't believe in piece-meal, throwing scraps at people type of funding. We want to see large systematic solutions to the issues," Wilkie said.
Fotang said that the UASU welcomes the current affordability measures, but the U of A needs more investment.
"Let's not act as if a two per cent cap after years of exceptional increases is going to fix the problem. That two per cent cap is a welcomed step toward predictability. But how did we get in the situation where the U of A is getting over $200 million in cuts? Or where we're laying off staff, or the quality of education is going down?" Fotang said. "We want to see whatever government is in power putting more money and investing in the U of A."
"What I'd like to see governments do is not only bring more affordability measures … but make more investments in multiple ways."
Would parties make changes to student loans, grants, and bursaries if elected?
Eggen said that if elected, a NDP government would first review the systems in place. Secondly, they would create a Future Leaders Council that will bring attention to issues such as grants and loans.
"The Future Leaders Council would give voice and representation to reflect the diversity of our province. It would have diverse leaders from all corners of the province to help us build the best practices for student financing and all things post-secondary, as well."
Roggeveen said that the Alberta Liberal Party would "want to assist students in getting loans and grants for tuition, and keeping those interest rates low."
Chykerda said that an Alberta Party government would reduce student loan interest rates to zero per cent. Additionally, it would look to increase the income threshold to make loans more accessible.
"Education is about uplifting the whole people. We need to make sure post-secondary is affordable and accessible," he said.
The GPA's plan to provide free tuition and basic income to students will replace student loans, grants, and bursaries, Wilkie said.
"Other parties believe in incrementalism, which to me is insulting. It's like they're giving out scraps, when we can actually do what's right and support students on a level that they deserve."
Fotang said more investment should go toward needs-based grants and hybrid scholarships that recognize both need and merit. He added that he'd like to see the government make efforts toward "no longer having interest on loans, the way that other provinces do."
"It's going to be a big conversation, making sure that funding continues," UASU president says
The Gateway asked Fotang questions regarding affordability specific to the U of A community, in addition to the questions asked to candidates.
Fotang said that there are areas on all three campuses that could benefit from increased funding.
"Campus Saint-Jean has been left behind for many years. So has the Augustana Campus, whether it's with sexual violence, lack of transit, or lack of mental health supports. And on North Campus, with infrastructure issues and academic staff being laid off. I think those are good starting points [for increased funding], but there's also many other places for us to innovate."
Key areas in affordability for students that require attention are food insecurity, housing, and overall student wellness, Fotang added.
"It's going to be a big conversation, making sure that funding continues to meet the needs of our student population as we continue to grow," he said.
"When the fall semester comes along, we will certainly be talking to students and getting their feedback. Students need to know how they can navigate these issues, how they can advocate for themselves, and how they can connect with us to help advocate on their behalf."