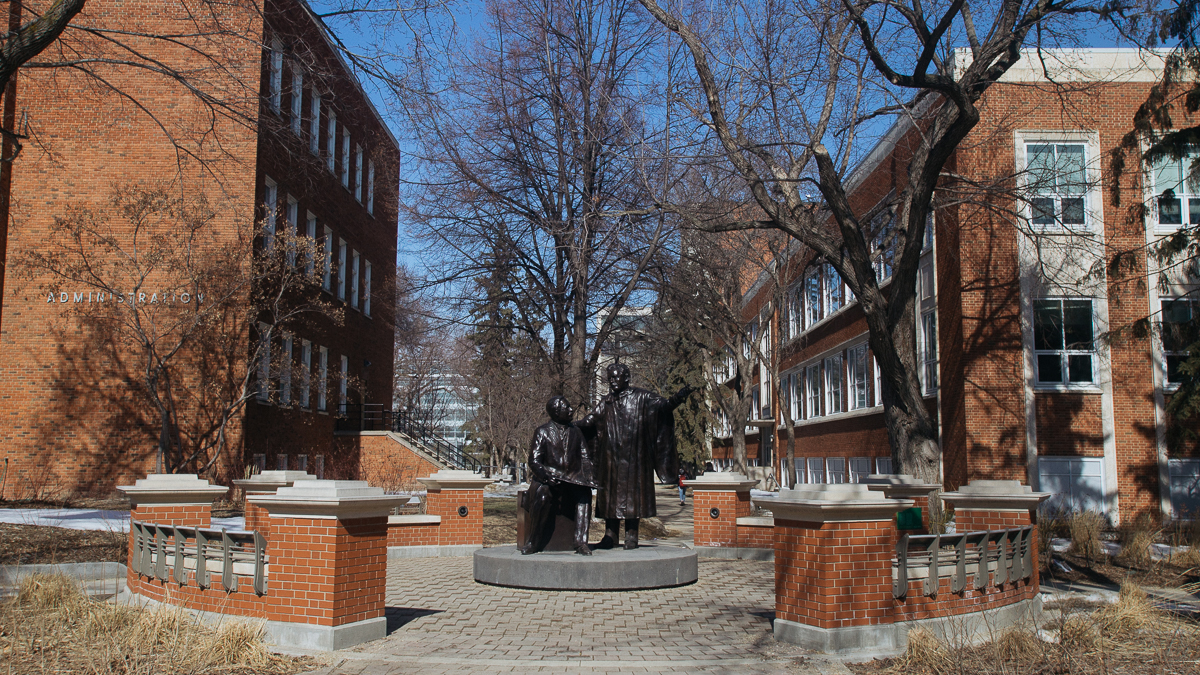 At a first glance, the University of Alberta's Board of Governors (BoG) truly seems to care about students, and seems to have the university's best interests at heart. Their statements are warm and welcoming, with members of the board often tweeting about the university's accomplishments. 
Yet, in a time when inflation is hitting students harder than in the past, BoG members are spending lavish amounts of money on luxuries they don't need, like butler services. Ultimately, these costs are billed back to the university, showing how out of touch BoG is with university life.
It is no secret that costs have been going up for students — inflation reached the highest it has been since 1983, and minimum wage is no longer considered liveable. Additionally, tuition has gone up across the province, stressing students out. While the economy is out of the control of BoG, tuition most certainly is not, and the members haven't forgotten that. 
Last year, BoG approved a six per cent raise in tuition for international students. It was not welcome news.
In comparison, domestic students have faced a seven per cent increase in the 2021-22 academic year. On top of all of this, the university has proposed another 5.5 per cent tuition increase for domestic students.
When exceptional tuition increases were being presented, Steven Dew, provost and vice-provost (academic) that the increases in tuition would ensure "high quality learning." However, lack of quality learning was a concern for U of A students during the COVID-19 pandemic, despite tuition increasing during that period. Since tuition is so high, students shouldn't be concerned over the quality of education we receive.
The university needs to find ways to accommodate students, provide high-quality education, and maintain trust in the student body while recovering from this uniquely difficult time.
Additionally, with proposed tuition increases for the next school year, it is a further indication that tuition increases do not really have an end in sight, along with inflation, which doesn't help students' post-pandemic finances.
As students are struggling, some BoG members have been billing costs back to the university that don't seem entirely necessary. 
Initially, lesser costs billed to the university might not seem like a big deal. However, from July to September 2022, President Bill Flanagan claimed a staggering $10,652.95.
However, it is worth noting that according to the Hospitality, Working Sessions/Committee Meetings and University Employee Functions Procedure document, "the most senior person in attendance from the hosting unit is to pay/claim the expenses." As Flanagan is likely to be the most senior person at most U of A hosted events, he would be responsible for more event expenses than lower ranking BoG representatives. 
During this same July to September timeframe, Kate Chisholm, BoG chair, claimed $182.25, while Dew claimed $591.80.
Dr. Verna Yiu (provost and vice president academic) claimed $469.60, and Andrew Sharman (vice president, facilities & operations) claimed $871.34.
No BoG member is exempt from this spending — Todd Gilchrist, vice-president (university services & finances) claimed $7,592.87, while Aminah Robinson, vice-president (research & innovation) claimed $9,556.09. Lastly, Elan MacDonald vice-president (external relations) claimed $8,316.78. 
Some expenses are understandable. For example, parking at university events is a cost that should be refunded. But other expenses seem like they shouldn't need compensation, like Flanagan often hiring butler services for dinners held with university representatives.
During his April trip to London for an alumni and friends event, Flanagan spent $4,041 on "other," which was not elaborated on in his expense reports. In this same trip, he spent $5,187.76 on meals.
Many of the things the BoG bills back include lunch meetings with one another or other university representatives. However, these lunches are costly, and happen quite frequently.
Though lunches, meals, and other events can make their jobs more fun, it seems unequivocally unfair that BoG gets to spend inordinately — especially while students continue to struggle to pay for basic necessities and tuition.
Though they seem to make an effort to be invested in the well-being of students, BoG is thoroughly out of touch with the reality students are facing. In their public statements, they often offer verbal support for students' struggles, condemn relevant issues, and praise student accomplishments. Yet, their excessive spending on administrative expenses contradicts this demeanour, making them come across as performative.
The Gateway reached out to the university for this story, and they declined to comment.
Students don't need another tweet feigning support. Students need change and accountability.
Although tuition increases haven't been approved for next year yet, students have reason to be more cynical. Can students really put their trust into these governors that are supposed to be representing them and keeping students' best interests in mind? In order to maintain trust between BoG and the student body, this excessive spending must be addressed.