Campus Life
News
Ask a Prof: How does inflation affect students?
Inflation is affecting the price of day-to-day items for students. How do students navigate and understand this economic condition?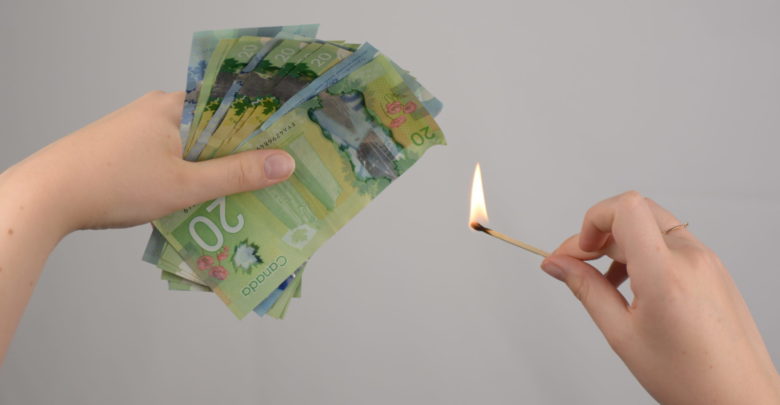 Talk about inflation has been floating around — with the broad inflation rate being at 8.1 per cent, what does that really mean for students, and what can they expect this upcoming year?
Inflation talks about the speed at which prices change. Its rate is calculated based on the consumer price index (CPI), which refers to the cost for a fixed list of goods and services. CPI is closely related to the cost of living.
Students have already seen inflation affect their day-to-day lives, from the cost of tuition at the University of Alberta, to increasing prices of groceries. Different items are also experiencing different inflation rates. For example, in the month of June, the general inflation rate was 8.1 per cent, but the rate of inflation for food was 8.8 per cent.
Marco Brianti, an assistant professor in the department of economics at the U of A, explained that the CPI and costs of living are increasing faster than wages. He added that this especially effects students, who may not be working full-time while attending school.
"For students, I would say [inflation's] even worse, because students they don't have a salary in general or they have a very [small] salary," Brianti said.
However, Brianti says that he feels like increasing the minimum wage "is not the full solution to the problem." To explain, he used an example of someone who earns just above minimum wage. Because that person earns above minimum wage, their salary may not be increased even with a higher minimum wage — while their purchasing power remains decreased.
International students have also seen an increase to their tuition, which the university attributes to the inflation rate. Although he wasn't directly involved in the decision process, Brianti this is likely true.
"In order to keep the profit margins the same — keep [the] university profitable, then they need to increase the final price, the price that the consumer has to pay, and in this case, the final price is the tuition and the consumers are the students," Brianti said. "That's a very cold way to describe it, but this is what happened, in my opinion."
As Canada's central bank, the Bank of Canada has tools to deal with inflation. One of the main tools used by the central bank to stabilize the economy is changing the interest rate. Recently, the Bank of Canada increased its key interest rate by a full percent — the single largest increase in over two decades. By increasing its key interest rate, Brianti explained that consumers are more likely to keep money in their savings so that money "grows faster."
When consumers save more money than they spend, the demand in the economy decreases for a given supply of goods and services. In order to match the decreasing demand, costs will go down as well.
"And students should be aware of [interest rates] because if the central bank is saying, 'we are planning to increase the … rate today and also in the future,' it means that probably students should expect that inflation will stabilize too, sooner or later," Brianti said.
"The tricky part is sometimes it's difficult to realize how prices increase. You realize that you are poorer at the end of the month, but you don't really understand why."
Brianti also added that he could see the economy getting "better and better" due to the increase of economic activity compared to two years ago because of COVID-19. Although he noted that predictions are "the easiest way to make mistakes," Brianti didn't expect a recession to follow.
"I don't expect a recession — maybe I expect a slow down in the economy because the central bank is trying to stabilize inflation," he said. "I would be surprised if tomorrow we wake up and there is a recession."
For students, Brianti recommended keeping up with the Bank of Canada website to keep track of increasing rates for different everyday things. From there, he suggested that students reduce spending for categories that have higher rates, like food, if possible.
"What [students] should really be careful [about] is try to save on food … because if you go out everyday and you buy food that has already been prepared, it could be the case now with inflation that … you cannot afford [it] anymore."