Campus Life
News
Campus Food Bank set to introduce new programs, facing double the demand
The food bank will be adding snack stations and a food pantry to North Campus.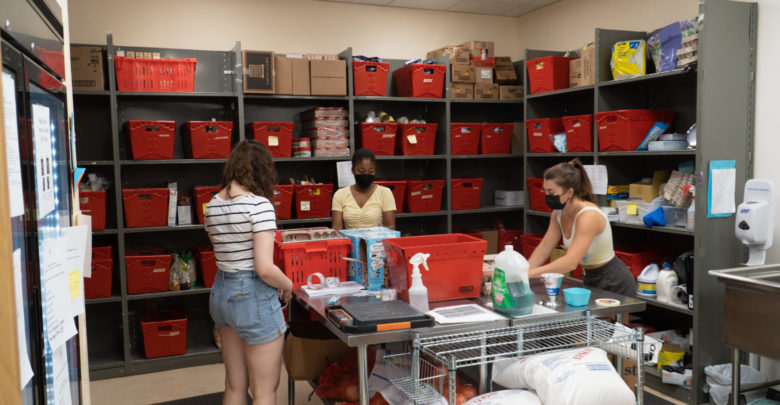 The Campus Food Bank (CFB) has continued to run throughout the pandemic and has faced a double in demand this year. The food bank will be rolling out plans to address this issue.
The food bank's plans include adding snack stations across North Campus, the construction of a food pantry, the addition of a grocery bus service to Campus Saint-Jean, and the renovation of the CFB to a grocery model.
Erin O'Neil, executive director of the CFB, said that the food bank has been supporting students throughout the pandemic.
"[CFB] pivoted to delivery when school first closed, and [then] a combination of in-person and delivery," O'Neil said. "[Now] we're all back in person."
This March the demand at the food bank has doubled from previous years, according to O'Neil.
"Our numbers have just skyrocketed … [and] even when campus has been kind of quiet, the food bank has still been really busy."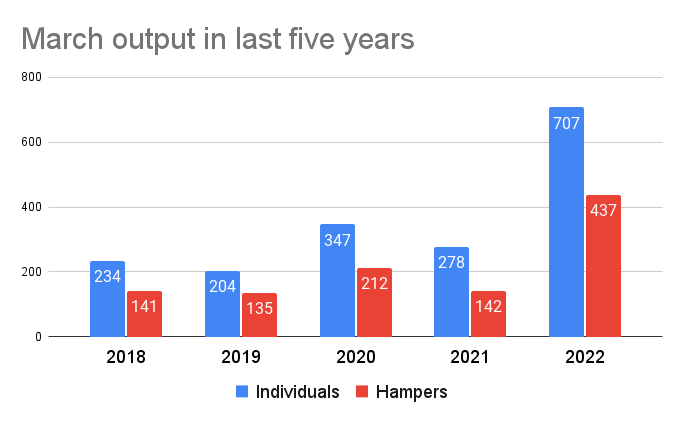 O'Neil said this increase in demand has caused the food bank to think about space in a different way.
"How do we make it so that students don't necessarily have to come to us to be fed?"
The CFB is currently working with a Community Service Learning class to do a space audit of North Campus and find high-traffic areas for potential snack station locations. O'Neil said there will be pilot stations this fall semester, and then stations will expand "fully across campus" in the winter semester.
"When people are going in between classes, they can stop and grab some fruit snacks or a granola bar, or ideally some fresh fruit too."
Additionally, there are plans to create an outdoor shed on campus that will serve as a 24/7 accessible food pantry with refrigeration. O'Neil noted that the timeline for the pantry is "probably" next year.
"Students or anyone who needs it can drop in anytime and grab a yogurt from the fridge or a bag of rice from the pantry shelving on their way home."
The food bank is aiming to offer different levels of access to food, O'Neil said.
"What we're trying to do broadly is expand our footprint [and] find ways to meet students where they're at."
This fall, the grocery bus program will be expanded to include Campus Saint-Jean. The program runs from September to April and provides transportation for students to various grocery stores.
The CFB also plans to renovate their Students' Union Building offices to transition from a hamper model towards a grocery model. This would allow CFB clients to help themselves to the food they need. This renovation is planned for fall reading week. O'Neil said one reason for the transition to the grocery model is efficiency.
"People will take food that's in the hamper. Even if they don't want it, because they feel bad saying no … whereas when you have a grocery model, people just take what they want from the shelf."
O'Neil said the CFB plans to launch a student advocacy program against the Aramark renewal in 2024 and another related to student finances and food security.
While volunteer recruitment for the fall has ended, O'Neil noted that volunteer applications to the food bank are welcome throughout the year.