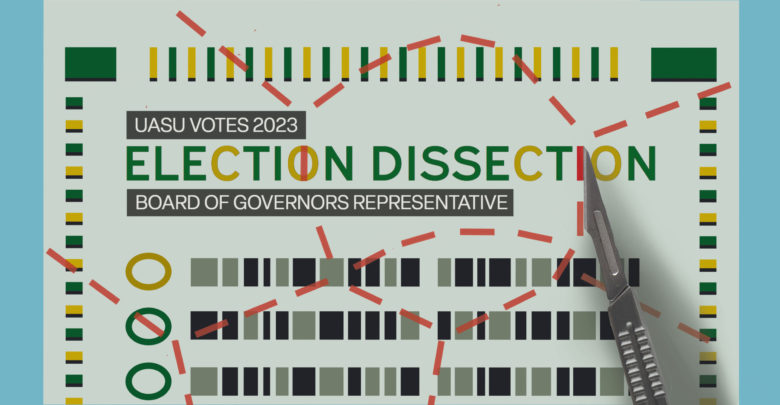 Every year The Gateway hosts a panel to determine who should and who will win in each race for the Students' Union elections to assist those undecided on who to vote for. Our election dissection panel is here with their insights on student politics and their takes on this year's candidates.
Opinions expressed by the panellists do not reflect those of The Gateway.
The Panel
This year's panel for election dissection included: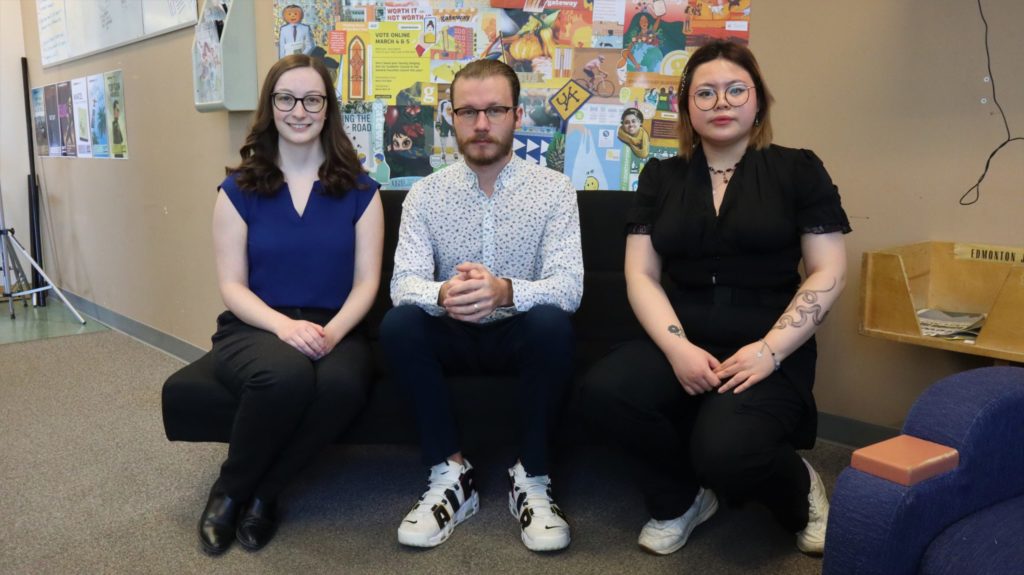 Jin He: first-year pharmacy student at the University of Alberta, former production editor at The Gateway.
Jared Larsen: U of A alumni (BCom '20), former Students' Union vice-president (student life), former Residence Association President
Emily Briand: third-year political science student at the U of A, current president of the University of Alberta Conservative Club.
The Candidate
Board of Governors representative: Stephen Raitz, a second-year law student.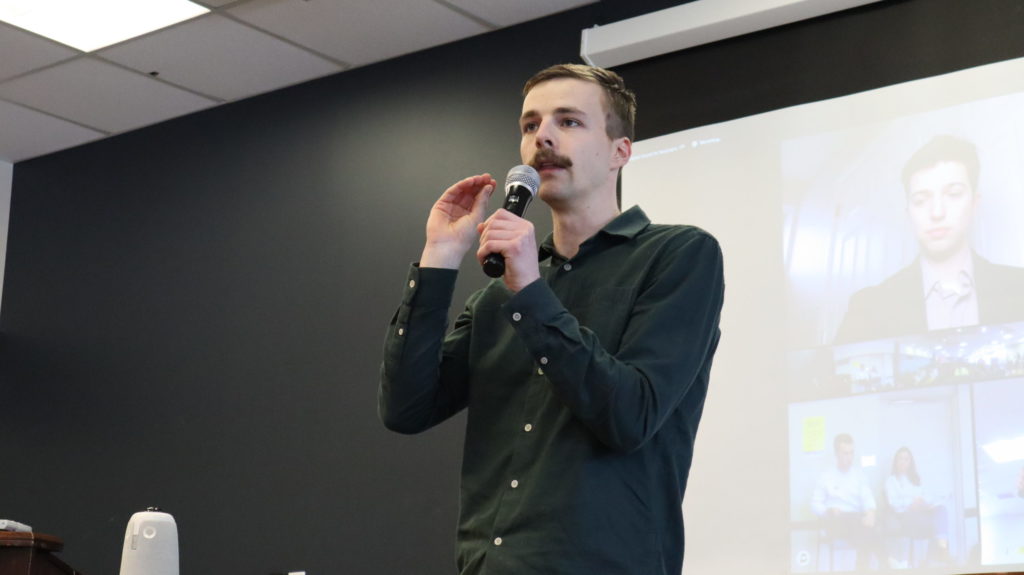 ---
All the panellists loved Raitz's "engaging" approach to his campaign, considering that historically, the role of a Board of Governors representative (BoG rep) has not been widely explained to the U of A student population.
To start things off, He commented that Raitz was "an affable guy," with Briand adding that Raitz's campaign was "engaging" and "isn't so serious" compared to candidates in other races.
"It's like what you would expect a student to be," Briand added. "I want campus to be fun again, and I think he brings a fun energy."
Larsen recalled how Raitz's current campaign was similar to when he ran for vice-president (student life) in 2018.
"I remember being in my business classes, barely even knowing what the SU was. And then Stephen comes in, does this huge jumpy-leap thing in my class. He's got my attention, he's got me looking at his Instagram because he was hilarious."
Although Raitz's approach allows students to have an increased chance of getting involved on campus matters, Larsen did caution on "how much room there is for fun" at BoG.
"I think Stephen needs to reel it in a little bit on the board, though, because the [BoG] is a different ballgame. It's not [General Faculties Council], it's not Students' Council at all. You're dealing with very poised, very strategic people with a lot of alliances."
The panellists had different perspectives of Raitz' 15-page platform, from his slogan to the issues he touches on.
Briand appreciated that Raitz included groups such as students from rural areas as part of his consultation process towards affordable tuition.
"I think that they have been a group that has not been talked about a lot. And if you're not from Edmonton, and you can't live with your parents, the cost of living is super expensive and tuition on top of that is insane."
He said that she was left with questions about the language Raitz used in his main platform points.
"[Raitz] didn't really talk about what he was going to actually do for the longest time and I was honestly really confused," He said. "So, you're going to do the 'effing job — but what is the 'effing job?"
Larsen argued that Raitz's principles can speak for him, despite his fun-centred campaign strategy.
"[As BoG rep], you don't know what you're gonna be voting on in November, and it doesn't matter at the time of the campaign what you're gonna be voting on. But your principles as a BoG rep are what matters most, and I think Stephen has good principles," Larsen said.
Despite their differences regarding Raitz's platform, the panellists all agreed that Raitz is a great BoG rep candidate due to his experience with other initiatives and relatability.
"I think he is the right person to do it though because with his position with Paths for People, he's talked to City Council, he's talked to higher-ups before. But he's still on the outside this very approachable person," He said.
Larsen and He agreed that Raitz's personality in addition to his experience, brought something new and exciting to the role.
"Seeing what Stephen did with Get Out The Vote in years past and what he did with Paths for People, Stephen can make boring issues engaging," Larsen added. "So I believe that he actually might be the best BoG rep that we've come across for years."
"In my time at the university. I don't think I've had a BoG rep whose face I knew. And, I think Stephen is going to change that," He said.
Who should win: three votes for Stephen Raitz
Who will win: three votes for Stephen Raitz
CORRECTION: This article was updated at 3:10 p.m. to attribute the last quote to Jin He. A previous version of this article attributed it to Emily Briand. The Gateway regrets this error.
---
Every year, The Gateway publishes hundreds of articles like the one you just read that are free for everyone to access. But The Gateway needs your support to continue publishing its award-winning journalism. Please consider donating today, even a small amount can help the University of Alberta's only newspaper continue serving the campus community. Thank you.