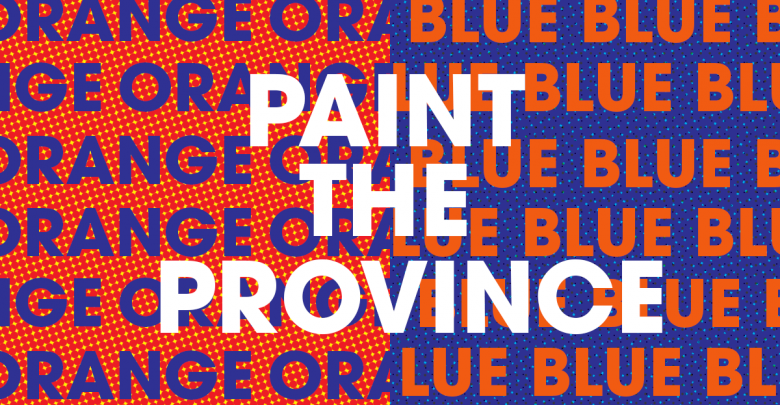 *As there are many more issues than can be dissected in one feature, this article is not exhaustive. It only contains information available before the election was called on March 19. We encourage you to seek out more information before voting.
As we approach Alberta's provincial election on April 16, students are working hard on campus to get young voters to the polls.

This spring, Albertans will cast their ballots for candidates in their constituency to be elected Members of the Legislative Assembly of Alberta (MLA). The leader of the political party with the most elected MLAs will become the Premier of Alberta. This election comes four years after the New Democratic Party (NDP) won in 2015, only the fourth change in government in Alberta's history.

Lois Harder, a professor of political science and the Principal of the Peter Lougheed Leadership College at the University of Alberta, said youth voters will play a critical role in the upcoming election. "Millennials, as I understand it, will now constitute the largest demographic in the Canadian population," she said. "They have a lot of clout and they should be exercising it at the voting booth."

The stakes of this election are high, but if history repeats itself, many young Albertans will not vote come election day.

According to Elections Alberta, voters aged 18-24 only made up seven per cent of voter participation in the 2015 provincial election, while their age group represented 12 per cent of the Albertan population that year. Conversely, the 65+ age range, which represented 15 per cent of the population, made up 21 per cent of voters. With a breakdown like this, youth voices and issues are underrepresented.

The Student Vote
To help students prepare for the upcoming election, the Students' Union has facilitated a "Get Out The Vote" campaign on campus. As a non-partisan initiative, this campaign is focused on getting students, especially first-time voters, to the polls. They are currently prioritizing the provincial election, but will shift focus to the upcoming federal election in the summer.

Stephen Raitz, a fifth-year arts student in urban planning and the Get Out The Vote campaign coordinator, said he understands voting isn't always accessible to students.

"Students can face additional barriers to voting in regards to where their residence is, their address, their forms of ID, and how new they are to Edmonton and the province," he said. "We're here to provide the information, to answer questions, and to provide a way for people to get involved with the campaign."

The online "Pledge to Vote" form is the main tool being used by the campaign. When a student completes the form, they're promising to vote in the upcoming provincial and federal elections and giving the campaign permission to reach out to them with information about voting.

The Get Out The Vote campaign is also on campus every day, with many of its 60 volunteers tabling, offering one-on-one help, and relaying voting information in-person. Raitz said voting in elections can have significant impacts on young people, who will have a longer future in Alberta than older generations.

"When parties see that student voter turnout is higher, they see that students are activated, they're aware politically, and they will make noise on issues if the government is creating any situation that students would not enjoy," Raitz said.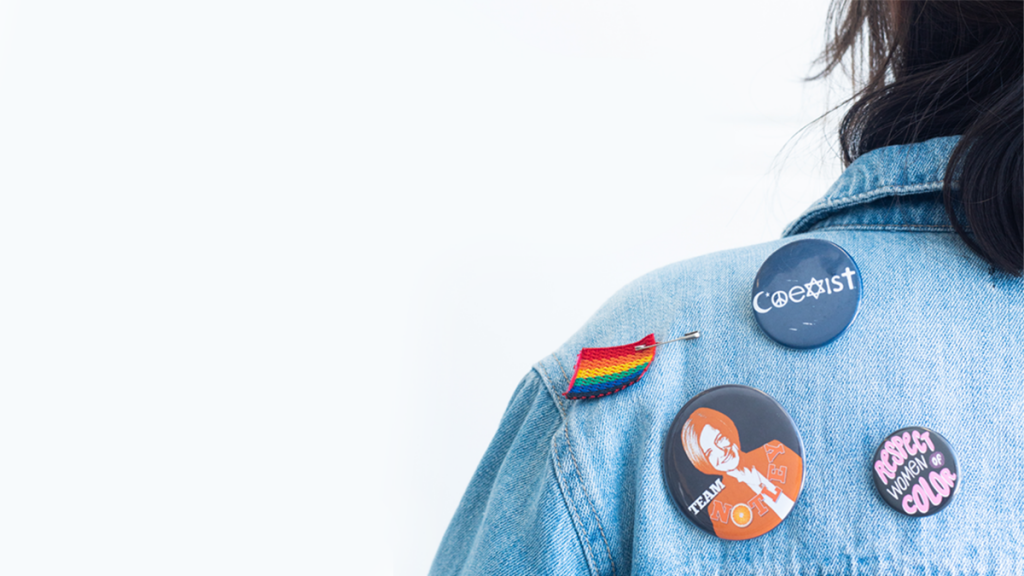 With first-time voters as their target demographic, the Get Out The Vote campaign is trying to get eligible citizens voting as early as possible. A field-study conducted in 1998 and published in the American Journal of Political Science suggests that when a citizen votes in their first election, they are more likely to vote in the future. As a result, the earlier voters begin participating in elections, the more engaged society is as a whole.

Harder said the youth vote will have significant impacts on Albertan society. "Students are at the cutting edge of all of the things that matter," she said. "What is our future all about? What is climate change policy going to be? What is the future of our economy going to look like? What's it going to mean to have a family or not have a family?"

"These are all issues that matter very intensely to all of us and my own faith is really in young people because I think that's where the hope lies," Harder said.
Voluntary Student Unionism
One of the topics that hangs in the balance for the upcoming election is Students' Union fees. The Post-Secondary Learning Act states that all post-secondary institutions in Alberta can charge students mandatory fees. The U of A Students' Union currently charges full-time students a mandatory $50.68 membership fee per term, which goes towards running the Students' Union Building, facilitating programming like Week of Welcome, and supporting student services like the Peer Support Centre. Full-time students are also charged $46.00 in dedicated fees per term towards organizations like the Campus Food Bank, The Landing, and Student Legal Services.

In May 2018, the United Conservative Party (UCP), led by Jason Kenney, passed a policy directive stating these fees should be voluntary for students. The United Conservatives at the University of Alberta (UCUA) said in a statement that "the policy aims to improve affordability for students. If students have the opportunity to decide which services they would like to use, the average student will save money…The UCUA believes that student choice and access to services are important. Therefore, we believe in an opt-out fee model."

But Jeffrey Swanson, a second-year political science student and the vice-president external of the UAlberta Campus New Democrats, said he worries about the consequences of this policy. "What making Students' Union fees opt-outable would do effectively is make it cheap up front, but it would cause costs to pile up in other places," he said. He explained that if students have the opportunity to opt-out of the SU, there will be less funding for the students who want to benefit from these services.

At an event at Dewey's on March 6, Kenney told The Gateway that the UCP has "not made a decision yet" on voluntary student unionism (VSU).

"I am interested to hear what people say about [VSU]," he said. "I do not have a closed mind about it."

Climate Change
In 2017, the NDP established a carbon tax on all fossil fuels that produce greenhouse gas emissions, including gasoline, diesel, natural gases, coal, and propane. The tax rate is based on the amount of carbon pollution the fuel releases, and its revenue supports efforts to transition Alberta to a more sustainable economy. Rebates are also offered to compensate for the increased tax rate, offering approximately 60 per cent of Albertan households a full or partial rebate based on net income and the number of people in the household. The Alberta government predicts that a single person in 2019 who uses 2,000 litres of gasoline will be taxed $134.

Premier Rachel Notley, who is campaigning for her second-term, has stated that the NDP plans to grow the Albertan economy by staying firm on the carbon tax. Further, if work on the Trans Mountain pipeline begins, she says she will move toward signing a federal climate change plan introduced by the Liberal Party of Canada.

As a fiscally conservative party, the UCP has approved a policy that states they will repeal the provincial carbon tax and oppose a federal carbon tax if elected. However, he has said he is in favour of a tax on major emitters such as power plants and oil sands operations. Kenney also stated that the UCP will take a more "assertive" approach to ensuring that the Trans Mountain pipeline expansion is built.

Also campaigning in the election is the Alberta Party, who said in a position statement that they would exempt homes, businesses, farms, and non-profits from the carbon tax. The Green Party and the Alberta Liberal Party have stated they would maintain the tax, though they would make a few adjustments, and the Freedom Conservative Party of Alberta and the Alberta Advantage Party have said they would repeal it completely.

Whether the carbon tax will remain or not will have significant impacts on Alberta's environmental sustainability, it will also be relevant to the province's economy, which, after enduring major challenges over recent years, is facing a pivotal moment in the upcoming election.

Jeremy Ib Hoefsloot, a fourth-year political science and philosophy combined honours student, the University of Alberta Liberals vice-president operations, and the Liberal Party of Canada's Edmonton-Strathcona deputy field officer, said he believes the youth vote will play a critical role in the future of climate change. "With us being young people, if we don't do anything to fight climate change, we're going to be the ones to face the unbridled effects of it," he said.

The Economy
After recent years of economic hardship, provincial voters will have to decide which political party will best support Alberta's economic growth if elected.

The UCP states in their 2018 policy declaration that they will prioritize balancing the budget and lowering levels of taxation to support economic growth. Also outlined are plans to restore the provincial corporate and personal tax rate to a flat rate. During their time in office, the NDP has instituted a progressive tax system in which most Albertans pay 10 per cent of their income while those who earned more than $128,145.01 per year in 2018 paid 12 per cent on their earnings and up to 15 per cent on an income above $307,547. The Liberal Party of Alberta has indicated that they support a progressive tax system, while the Alberta Advantage Party supports a flat tax rate.

Matthew Melbourn, a second-year honours history student and the UCUA events coordinator, said he thinks the economy plays an important role for students. "There's lots on the line and… I think a lot of it has to do with the kind of economy we're going to have in the future and our ability to get a job when we graduate," he said. "We're working to pay off our student debts; are we going to have to work to pay off the provincial debt as well?"

However, Swanson highlighted what he sees as the important economic work the NDP is doing for students, like freezing tuition and increasing minimum wage to $15 per hour.
Economically, the Alberta Party claims to offer a middle-ground choice between the NDP and UCP, combining fiscal conservatism with socially progressive views.

Social issues
Though economics are taking centre stage in the election debate, there are also many social issues on the line for Albertans.

In terms of education, the NDP approved an overhaul of the K-12 school curriculum that began in 2016 and is expected to take six years to complete. But the UCP says in their 2018 policy declaration that they will stop the implementation of the new curriculum and review it "in order to increase emphasis on basic essentials such as literacy and numeracy, increase the focus on Albertan and Canadian life… increase the focus on the development of a work ethic, increase a focus on debate, critical thinking, and respect for dissenting views, and eliminate all political indoctrination."

The NDP also passed Bill 24 in 2017, which protects the privacy of students forming or joining gay-straight and queer-straight alliance groups at their schools. It also requires school principals to permit the establishment of an alliance group if requested by one or more students. But the UCP's 2018 policy declaration states they want to "reinstate parental opt-in consent for any subjects of a religious or sexual nature, including enrollment in extracurricular activities/clubs." This has been a contentious issue within the UCP itself, with members speaking out against the policy directive. Kenney himself has said that a "United Conservative government will not be changing law or policy to require notification of parents when kids join GSAs. We will not do that. You can take that to the bank."

Kenney has a socially conservative history, including anti-abortion views and voting against same-sex marriage as a federal MP in 2005. He has since stated that his views have evolved and he backed a motion in 2016 to remove the traditional definition of marriage as being between a man and a woman from the Conservative Party's policy book.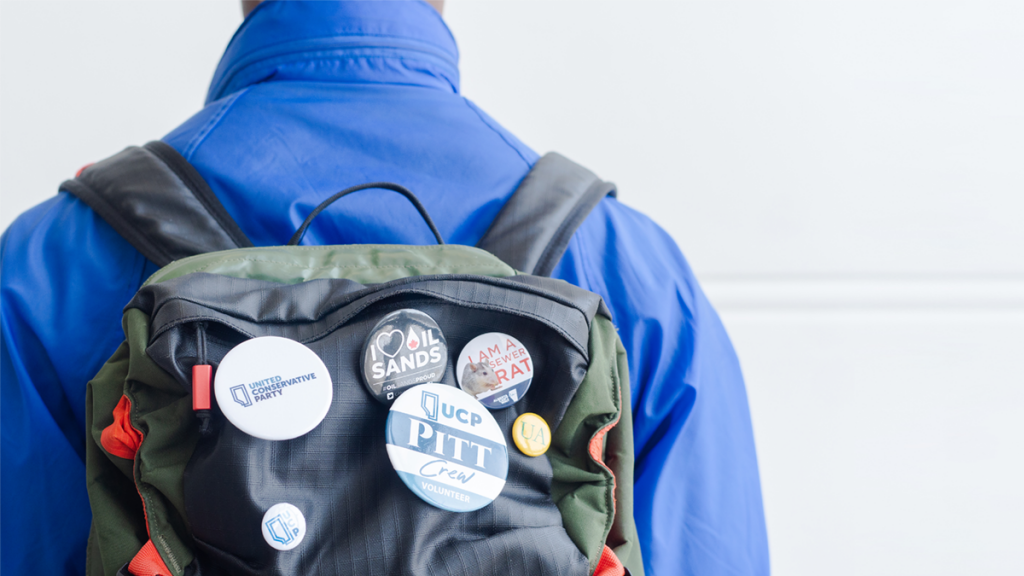 Some work the NDP has done in regard to Albertan health includes passing Bill 9 in May 2018, which mandates no-protest zones within a minimum of 50 metres of an abortion clinic. The NDP also approved the construction of the new Calgary Cancer Centre, which is currently expected to open in 2023. They also committed $65 million over four years to update the Misericordia Hospital in Edmonton in 2018.

On the other hand, the UCP says it supports privately-funded, privately-delivered health services in hopes of addressing excessive wait times and making public health services more accountable.

The Alberta Party said in a position statement that it will strive to achieve fiscal sustainability in regards to health care. One of the ways they say they'll cut costs is by eliminating Alberta Health Services positions unfilled for longer than a year. They would also like to increase resources for long-term care, options for rehabilitation, and flexibility for patients to receive treatment at home.

Reconciliation with Indigenous Communities
In 2018, the NDP instituted a three-year program in which all provincial government officials will attend a six-hour session designed by a number of Indigenous groups to help them better understand Indigenous culture and history. That year, they also announced they will invest up to $6 million to support Indigenous languages being taught in schools from kindergarten to Grade 12. This funding will be divided over two years, with $4 million dollars supporting teacher training and $2 million investing in organizations that are developing Indigenous language resources.

The UCP's 2018 policy declaration has a section titled "Indigenous" which lists: "collaborate with Indigenous communities to strengthen economic opportunities and entrepreneurship" and "undertake and mandate accountability and transparency into all provincially funded Indigenous programs" as their directives, and "recognizing and treating all Albertans as equal under the law" as their main goal.

The Alberta Party said in a position statement that they are committed to working with Indigenous communities to fulfill the intent of the United Nations Declaration on the Rights of Indigenous Peoples.

Alberta's Political Culture
Harder said this election will also be important in determining whether there has been a change in Alberta's political culture. Many Albertans believe the NDP won the 2015 general election because voters wanted to remove the Progressive Conservatives from government after 44 years in power, the longest political reign in Canadian history. The upcoming election will determine whether the NDP's win was merely a blip, or whether it was a sign of a political shift in a province that had been conservative since 1971.
So, why vote?
There are many issues that young voters have to grapple with this election season. But one of the many reasons why youth voter turnout is so low could be due to the common misconception that young voices don't matter.

Darren Choi, a fourth-year political science student and the Alberta Party on Campus co-president, challenged this misconception. "There's a perception that your vote doesn't matter, that you can't really affect government, but it really does," he said. "The only way you can improve your democracy is by actively engaging with it. When you disengage with democracy, it just exacerbates the problem."

"The government that we have in the end is an accumulation of everybody's perspectives and opinions and the policies we want to see and the world we want to build," Melbourn added. "So if people don't get out and vote, they don't have a chance to shape that."

Harder said that before voting, students should get informed by reading a range of credible sources. She also said they should have conversations with people who don't share their opinions or background.

"If you're feeling unheard, if you're feeling that you can't make a difference in the world, not voting will not help," she said. "Political parties aren't motivated by the non-voter, they're motivated by the voter."

---
VOTING 101

Election day is April 16, 2019. The advanced poll days are April 9–13. During advanced polling, students and staff will be able to vote in any electoral district in the Students' Union Building's polling stations. According to Elections Alberta, you are eligible to vote in the 2019 Alberta general election if you are:
A Canadian citizen
At least 18 years of age
An ordinary resident of Alberta
You must register to vote. You can register in person when you go to the polls or online at voterlink.ab.ca.

You will need a piece of ID with a photograph, current address, and name to register. Possible IDs include an Alberta Driver's Licence or Alberta Identification Card.

If you are unable to produce government issued identification, you must produce two pieces of identification from the Authorized Identification list prior to voting. Both pieces of ID must state your name, and one must establish your current address.

All forms of Authorized Identification can be found at elections.ab.ca.