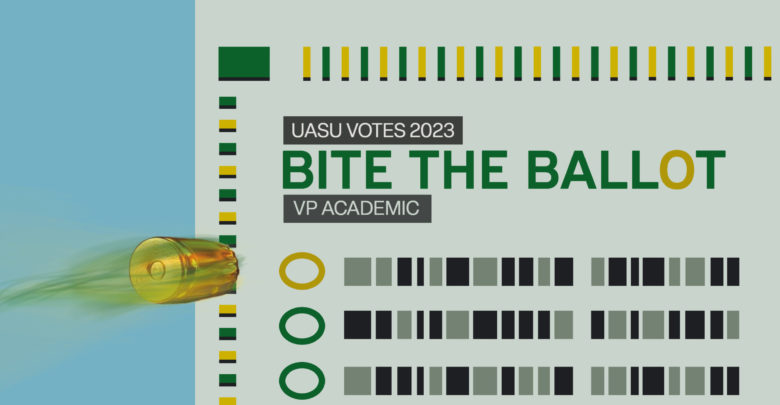 This year's vice-president academic (VPA) race has three running candidates — the most out of any other Student's Union (SU) executive races.
The candidate pool is also unique this election, with Milan Regmi running for a second consecutive year, Rowan Morris pivoting from his previous vice-president (student life) (VPSL) campaign, and Pedro Almeida newly entering the SU political sphere. With three different approaches to academic advocacy across campuses, whose campaign will student voters be most drawn to?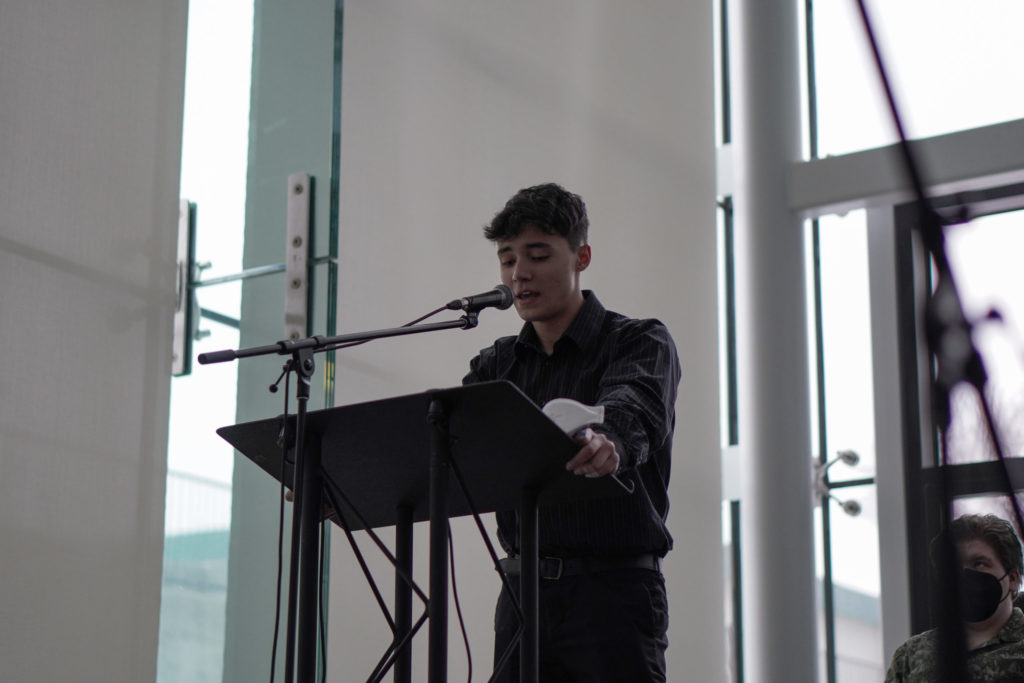 Pedro Almeida
From creating improved online support, providing equitable access to academic resources, and navigating recent tuition hikes — the VPA race has been characterized by countless promises.
One thing that differentiates Almeida's platform from the others is his commitment to minimizing unreasonable promises in his campaign. His platform is streamlined into three specific goals: provide greater support for all students, enhance academic opportunities, and increase academic transparency.
In forums, Almeida hinges his platform on the creation of an online advising hub that will increase access to academic advisors and support. This proposal is appealing, since the platform would be widely used. But, the logistics of how Almeida would make this happen within his term is unclear in his campaign.
While online supports can be applicable to all campuses, Almeida doesn't explicitly mention other campus communities like Augustana or Campus Saint-Jean (CSJ) in his platform at all. While he believes that steamrolling these groups into the same advocacy goals as North Campus makes sense, I'm not entirely convinced that student voters will think the same way.
Almeida's platform points of expanding the role of Experiential Learning Better Practices Working Group, or encouraging more Indigenous course content are incredibly interesting goals — unfortunately, they were not mentioned in any kind of detail during forums. By choosing to focus on one of his platform points, Almeida missed the chance to show his multi-dimensional approach to advocacy.
With Almeida being a candidate we haven't seen before and showing a charismatic political personality, I think that he has time to improve on his platform if he chooses to run again. To gain the support of other campuses, he should consider tailoring his advocacy approaches to include these groups in a future platform. Additionally, he shouldn't be afraid of speaking to more than one goal in public speeches.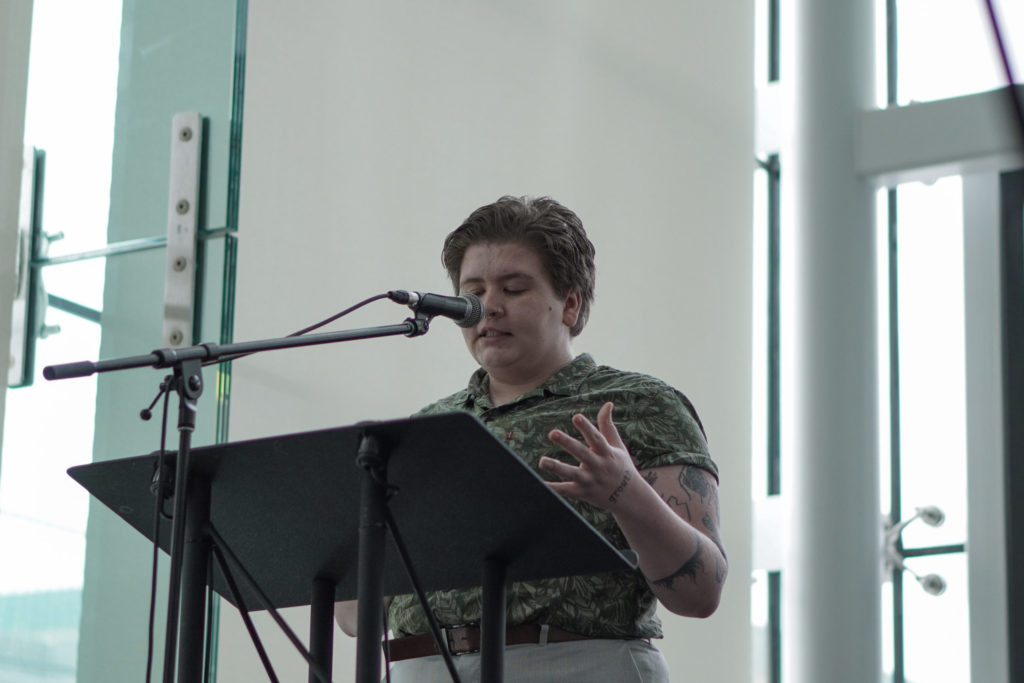 Rowan Morris
Many students have described their university experience as challenging following the onset of the pandemic, provincial inflation, and facing barriers to academic accommodations.
In Morris' letter to students at the beginning of his platform, many voters might see themselves reflected in his candor regarding his own academic struggles. Consequently, his platform reflects on cultivating five main tenets of the student experience at the U of A. These can be summarized into student learning, student choices, work experience, personal accommodations, and future opportunities.
An interesting promise in Morris' campaign is to introduce an online module for all instructors that would focus on andragogy, or the practice of teaching adult learners. This course would ensure that professors learn about instructional and disability theory in class contexts, with the expectation that they would utilize what they learn within this module in their own classes to help accommodate students. Morris proposed that instructors who take this course would receive an icon on BearTracks that students could see.
It's clear that Morris holds a bold approach to keeping instructors accountable, but this doesn't seem achievable within the limits of a one-year term as VPA. In addition, Morris' approach runs the risk of disenchanting faculty by essentially telling them how to teach their classes — faculty he would have to work with in the role of VPA.
Many of Morris' platform promises share the sentiment of being innovative, but in many ways unattainable.
For example, his recommendation for the university to adopt Peacemaking Circles for Indigenous students' academic dishonesty requires detailed consultation with the Indigenous Students Union (ISU), and would require complex institutional changes to academic offences. Consultation with the ISU would take time, and likely this goal would not be achievable in a one-year term.
Overall, Morris' platform is focused on spotlighting specific academic concerns of students who have had a harder time accessing a barrier-free university experience. Out of the five campaign projects, I gravitate the most toward his proposal of expanding the eligibility criteria for accommodations. This goal should have been mentioned more, and expanded into an actionable plan as to how Morris envisioned this would look on campus.
Morris has thoughtful ideas, but the fact that they would be hard to complete in a year makes it a less-appealing campaign, and therefore harder to see him as a successful VPA.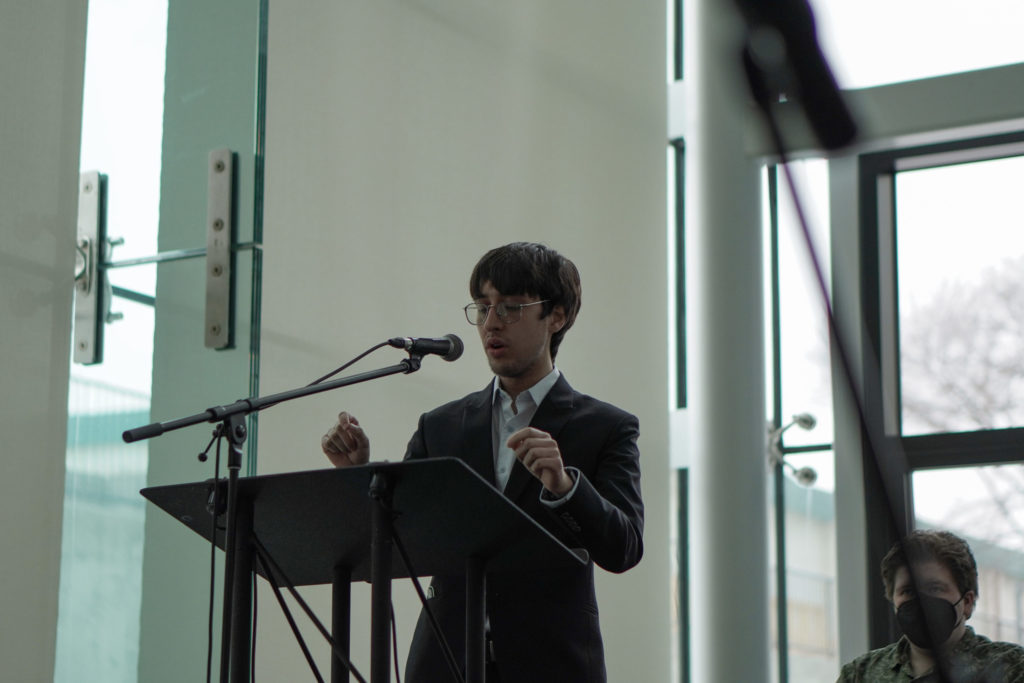 Milan Regmi
This marks Regmi's second time running for VPA, and his opponents have criticized his ambitious platform for promising too much. His goals fall within four sections: academic accessibility, academic support, equity, diversity and inclusion (EDI) and course innovation.
While reading through his platform, I appreciated the thoughtfulness and scope of Regmi's goals, especially his focus on increasing access to academic support for CSJ and Augustana campuses. While some of his proposals lack concrete plans, I think the well-rounded themes of his platform show a candidate that is aware of the many concerns that a VPA should be advocating for.
Another appealing aspect of Regmi's platform is his balance between introducing new programs and increasing awareness for current ones. This is emphasized in a consultation approach throughout his listed goals. His proposals for a university-wide undergraduate journal presents a new and interesting opportunity for students to share knowledge and gain research recognition. By using the University of Calgary's program as a baseline as Regmi mentioned in his platform, I think this could be achievable.
While other candidates have mentioned improving existing programs like the Zero Textbook Cost program, Regmi's platform makes improvements to existing infrastructure seem like a reality in his term. Other examples, like changing the wording of the Student Perspectives of Teaching (SPOT) survey are small, and completely achievable campaign points that Regmi discusses.
Students from every faculty and campus can see themselves somewhere in Regmi's plan, which differentiates him from the other candidates in the VPA race. He has platform points for Campus Saint-Jean, Augustana, Residence Associations and the International Students Association (ISA) — which demonstrates the thoroughness and diversity of his advocacy.
Regmi's call to address students' accessibility concerns, especially when it comes to physical disabilities, makes his platform unique. Amidst never-ending campus construction, especially in SUB, this would ensure that the concerns and experiences of those students aren't getting lost.
While Regmi promises many goals in his term at VPA, all of them are incredibly relevant to student voters across faculties, associations, and campuses.
While he has the charisma to be an effective student advocate, he needs to make sure that he is able to clearly communicate student concerns, and hold himself accountable to make actionable change a reality on campus. With such a big platform, this might be hard to do. But, having too many goals is better than having too few.
Who should win, and who will win?
Morris is a familiar face, has student endorsements, lots of well-designed marketing, and a good social media game. In addition, Morris is a relatable figure — even for people who may not care about student elections. This makes Morris a candidate that may pull enough votes to win the VPA race.
However, while Morris has innovative project ideas for student advocacy, and Almeida has effectively streamlined his goals, I think that Regmi has the platform that effectively advocates for the entire U of A community the most effectively. His attention to various campuses, student groups, and associations in the context of his goals as VPA, makes his approach to advocacy the most appealing out of all these three candidates.
Regmi should win, not because he has run for VPA before, but because he has a platform that advocates for the concerns of all students. That being said, Regmi needs to hold himself accountable to making progress should he win this race. All I hope is that the next VPA has the ability to charge toward student goals in an actionable way, while also making sure that the marginalized voices of individuals don't get lost amidst many campaign promises.