Institutional
News
Minister of Advanced Education discusses new affordability measures for post-secondary
New affordability measures aim to provide predictability to post-secondary students.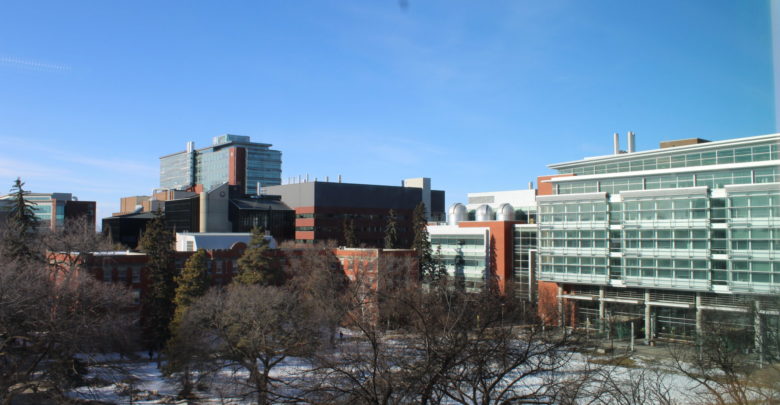 The Minister of Advanced Education, Demetrios Nicolaides, discussed some of the affordability changes announced on February 16, and what these changes will mean for post-secondary students in Alberta.
The new affordability announcements include a two per cent tuition cap for domestic students, an increase in the interest-free student loan repayment grace period from six to 12 months for graduates after December 1, 2022, and a decrease in student loan interest rates to the prime rate, rather than the previous prime rate plus one per cent.
After these announcements, Nicolaides sat down with student journalists from across Alberta to discuss these changes.
After the 2019 Alberta Budget eliminated the tuition-increase freeze, increased student loans interest rates, and cut $225 million from Alberta post secondary funding over three years, Alberta post-secondary students have continually seen rising tuition.
These 2019 budget cuts were enacted following a review of other top 50 Canadian universities, where the University of Alberta and University of Calgary were the most highly funded, explained Nicolaides.
Four years after the 2019 budget cuts, the Alberta government announced its plans to adjust loan interest rates. As of July 1, 2023, "whether you've graduated or not, if you are a student loan holder, your rate will decrease." The rate reduction will also apply to past students who are still paying off their student loans.
Nicolaides also discussed tuition rates and the importance of predictability and stability, naming it as one of the "key reasons why we decided to make the change that we did to the tuition framework." The current tuition cap is dependent on the previous years' consumer price index (CPI), which acts as a measure of inflation, as it tracks the price change of consumer goods each year.
"But as we're seeing, using that formula … to set the maximum for tuition increases, doesn't actually give students a lot of stability, because you can see a spike, like we're seeing now, and you could see tuition hit [a] 5.5 per cent [increase]."
Nicolaides said that eliminating the use of the CPI to calculate tuition increases, in favour of the flat two percent increase would provide students more predictability. "If you're in a crazy year … you're not sure where the CPI measures going to land and how much you're going to be charged."
However, despite the new cap making tuition increases more predictable for domestic students, international students' tuition remains unstable. While international students still require exact estimates on the cost of their degree over four years, new students coming into Albertan universities could still face exponentially growing tuition costs.
Nicolaides said Alberta "receives a lower proportion of international students than other provinces." However, to encourage international students to come to Albertan institutions, Nicolaides' Alberta Bureau of International Education (ABIE) aims to "elevate Alberta's international standing and Alberta's standing in the international community."
"Some of our colleges and institutions don't have a lot of expertise working with international students, or attracting international students, so the Bureau will be able to help share [the] best practices."
Nicolaides assured students that "in areas where there needs to be investment, whether it's in student bursaries or in spaces for high-demand programs … those investments are being made."
---
Every year, The Gateway publishes hundreds of articles like the one you just read that are free for everyone to access. But The Gateway needs your support to continue publishing its award-winning journalism. Please consider donating today, even a small amount can help the University of Alberta's only newspaper continue serving the campus community. Thank you.