News
Students' Union
Notes from Council: CAUS presented goals to support U of A students, university strategic plan discussed
CAUS presented their goals for this year to council, and council was invited to make suggestions for the new University of Alberta Strategic Plan.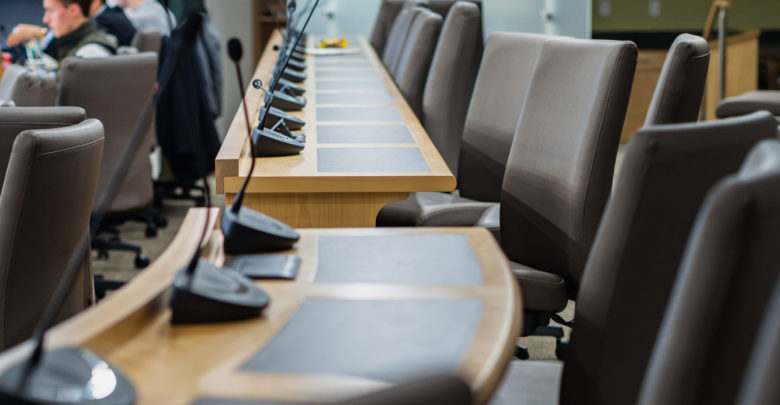 "Notes from Council" is The Gateway's ongoing series of recaps of noteworthy items from Students' Council meetings.
---
At the September 20 Students' Council meeting, the Council of Alberta University Students (CAUS) gave a presentation, and the development of the University of Alberta Strategic Plan was discussed.
The Council of Alberta University Students presents to council
Council received a presentation from CAUS, an Edmonton-based advocacy group that represents its member schools, including the University of Alberta.
During the presentation, Samantha Scott, CAUS chair, and Alexandra Ages, CAUS executive director, explained what the organization is and the current priorities of CAUS.
CAUS presented their six current priorities to council: increasing the affordability of post-secondary education, ending domestic and gender-based violence on campus, developing digital infrastructure, strengthening Indigenous futures, investing in campus mental health, and supporting students' career development.
CAUS plans to advocate for these priorities this year, giving specific recommendations for each priority to the Government of Alberta.
After the presentation, Lionel Liu, a kinesiology, sport, and recreation councillor, asked if CAUS is planning to advocate for international students this year as well.
Ages answered that international students are a top concern, and are also able to benefit from the six priorities mentioned. However, most issues regarding international students are under federal jurisdiction.
"All students are able to benefit from those specific priorities," Ages said. "We recognize that [international students have issues] within the federal jurisdiction. In those cases, we look forward to collaborating with our federal counterparts."
Chanpreet Singh, an engineering councillor, shared his concern regarding the lack of representation for undergraduate international students when it comes to permanent residency streams. Singh asked if CAUS would be able to focus on doing something "more meaningful" for international students, such as advocating for permanent residency streams at a provincial level.
Ages answered that CAUS would like to look into this particular issue more deeply.
Development of the University of Alberta Strategic Plan discussed
Alex Dorscheid, Board of Governors representative, and Abner Monteiro, president of the Students' Union, moved to discuss the development of the University of Alberta Strategic Plan.
Dorscheid explained to council that the Board of Governors is developing a new strategic plan for the university, and that he and Monteiro are interested in any ideas council might have.
"[Mine and Abner's] roles on the board are to show the governors what the student experience is like, and we want to develop a better experience for students at the U of A," Dorschied said.
Dorschied continued by asking questions for council to consider, with a focus on what councillors would want the student experience at the U of A to be like in the future.
Simran Dhillon, a science councillor, said that students in research programs do not get enough support financially, and an innovation fund would "cultivate a university where people believe that [their] ideas are going to be brought to fruition."
Leo Huang, an arts councillor, shared that BearTracks and its efficacy should be improved, especially when it comes to registering in courses and and the flexibility of course capacity.
All of the comments and suggestions made by councillors will help with setting the direction of the strategic plan, according to Monteiro.