Campus Life
Institutional
News
Q&A: U of A Interim Provost Verna Yiu
Dr. Verna Yiu spoke about her priorities and thoughts on current issues at the U of A.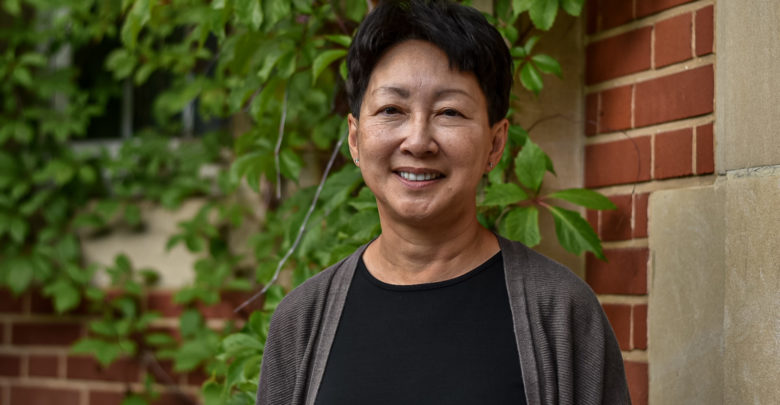 From assistant dean in the faculty of medicine to CEO of Alberta Health Services (AHS), and now back to the University of Alberta as the interim provost and vice-president (academic), Dr. Verna Yiu is no stranger to being in a senior leadership position.
On June 17, it was announced that Dr. Yiu would be replacing Steven Dew as provost and vice-president (academic) in a two-year appointment. She officially began her position on July 1.
The Gateway interviewed Dr. Yiu about her goals as interim provost, how she will tackle tough topics like tuition increases, and how returning to the U of A is both familiar and new.
Interview responses have been edited for clarity and length.
---
The Gateway: How has the first month of being provost and vice-president (academic) been?
Yiu: For me, everybody's been very welcoming. I've been so impressed with what's been happening at the university. I know it's been a tough two plus years, but I see all the great work that people are doing. We just did a recent tour in the faculty of engineering, and again, I just met some incredible leaders and researchers and just seeing the students experiencing what they're doing, and seeing the joy that they have at the university, the type of work that they're doing — it's just been very rewarding.
Q: After a decade away from the U of A, what has been the biggest adjustment for you coming back?
Yiu: Since 2012, when I first went to Alberta Health Services, my brain has just been all about health care and not so much about education — especially post-secondary education. So knowing that I was coming back to the university [in a] key leadership role, I've totally pivoted. I'm trying to read avidly about things that are happening across not just within Canada, but the world, some of the best practices, and just re-engaging myself about student life and student experience.
I love students — love engaging with them, working with them, supporting them, mentoring them. Probably one of the best parts of this job is to be able to reengage with the student body again.
Q: You previously served at Alberta Health Services (AHS) as their CEO. How do you think that background is going to help you in your new role at the U of A?
Yiu: Everybody thinks about AHS, but I actually did a lot of leadership within the university in the faculty of medicine and dentistry. I was assistant dean for eight years. I then was the acting vice-dean for the faculty for a year and then spent another three years being vice-dean for faculty affairs. And then I spent a year as interim dean of the faculty of medicine and dentistry. And I have to say, in all my years in leadership, that was probably one of the best years of leadership I ever had. It was tumultuous for the reasons of being in an interim role like that, but it was one of the best years. [When] I look back at that time, it was a really formative time for me as a leader, and I think it really helped me prepare my leadership skills and competencies to be able to move on to a provincial role.
Q: What are you hoping to give students with their student experience on campus?
Yiu: I'm very invested in ensuring that students have safe, positive experiences on campus, because it is a very formative time for students. University years are years that you never forget, just like I never forgot my undergraduate or medical school years. And so it's really important for me — that student experience.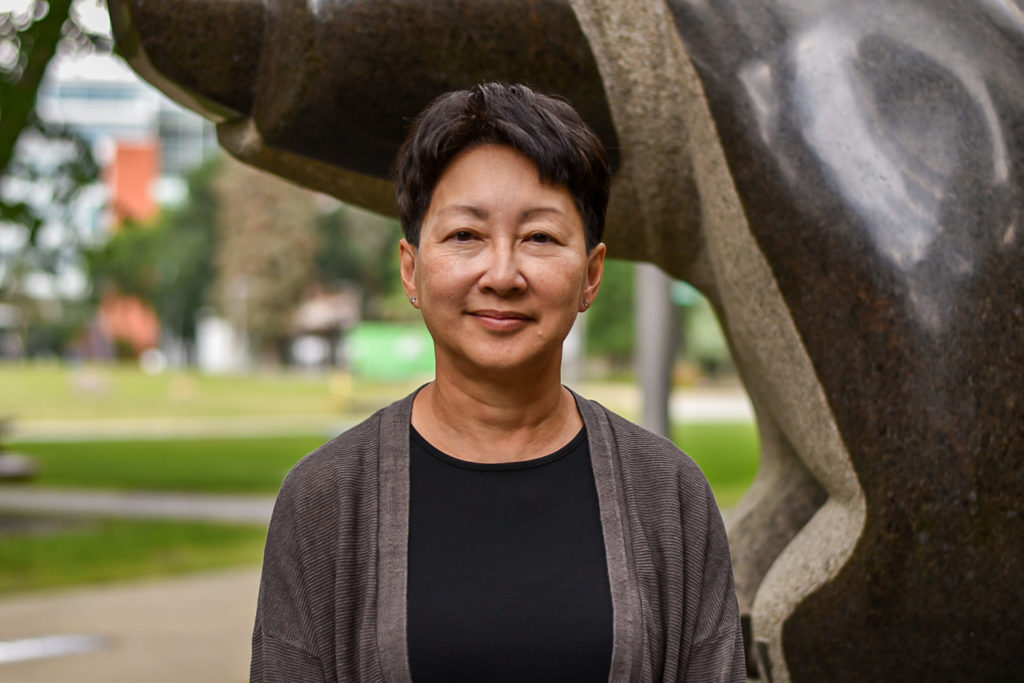 There is going to be a little bit of refresh, in terms of focusing and putting some additional energy into that within my office. I'm very excited about that. [I'm] keeping a very close linkage and understanding that there's obviously going to be times where you don't always agree. But at the end of the day, I'm really here to make sure that the student voice doesn't get lost, and that students continue to be well-represented on all of the decisions that are made at the university level.
Q: With inflation and other economic stressors, the university has already increased tuition for international students, and students are concerned about the affordability of their education. So how do you plan to tackle the topic of tuition increases?
Yiu: That's a really tough question for me, just because in my heart of hearts, I know that there's always going to be some tension right between university central administration, around tuition and increases, and students who should be saying no to tuition increases and there's got to be that balance.
For a little over a year, I was on the board of directors for the Campus Food Bank, as an example. It's a big passion of mine to make sure that everybody's got food security. How do we actually provide the supports within the university setting to make sure that we don't have students just eating ramen non-stop? I really want to make sure that we have a holistic view of what the student experience is and to make sure that we've got the supports in place to make sure that we minimize [stressors like food insecurity] as much as we can.
Q: This fall, a large majority of students are planning to return to campus. How are you going to prepare for their return in a COVID-19 world?
Yiu: I've been walking around campus and I've been really impressed and so proud when I walk into buildings [seeing that] the majority of people are masked up. I'm really proud of how the students, the faculty, and the staff have really taken ownership around what it means for us to say that we strongly recommend masks. At the end of the day, masking really helps us protect others around us and it shows a level of empathy and sensitivity for others, especially when we don't always know what [their] medical condition is.
The other thing that I've done is I had a really good conversation with Dr. Chris Sikora, who's the Edmonton Zone medical officer of health. I did discuss with [Sikora] the strongly recommended masking approach and [Sikora] was very supportive of that.
The other thing about what we're doing different going forward is that [Sikora is] now a member of the public health response team committee. I want the medical officer of health to be at the table for any discussion about changes that might come about with COVID-19.
Q: With the provost position within university governance, what are you hoping to contribute?
Yiu: I'm coming into the university at a time that was very similar to when I went into AHS back in 2012. Back in 2012, AHS had gone through a major centralization effort — there was a lot of tumultuous change that happened. Staff were quite demoralized. It was a tough time. And I'm feeling that's comparable to the University of Alberta.
What I'm hoping to bring is some energy. I'd like to bring some optimism, because I believe that the organization is pivoting from a lot of changes that happened about two plus years ago.
I like to think about what's coming ahead, so that we can plan ahead and position the university and continue to position it within the top five in Canada and higher.
Q: What is your biggest priority going to be as interim provost for the next two years?
Yiu: Number one, I talked about the students and I am really serious about that. It's not lip service. I like to act because for me, actions speak louder than words. It's really about making sure that we've got the appropriate focus and attention on student experience, and along with that comes enrolment.
Fun Question: What is your favourite building on campus?
Yiu: I love the new University Commons. I [love] the front part of the old Dentistry/Pharmacy Building looking exactly the same as it did when I started as a medical student here, and then seeing the back of it and [saying], 'oh my goodness, you're kidding. This is actually what the building is.'
That is what I hope we can continue to strive for, which is preserving the history of our 100-plus year anniversary university, but knowing that it actually is moving into [the] future. For me, that building is symbolic of how we're going to be seeing ourselves going to the next 100 years.
---
NOTE: This interview was conducted July 25, 2022.