Institutional
News
Dr. Verna Yiu hired as new interim provost and vice-president (academic), Steven Dew resigns
After seven years in the role, Steven Dew has resigned as provost and vice-president (academic).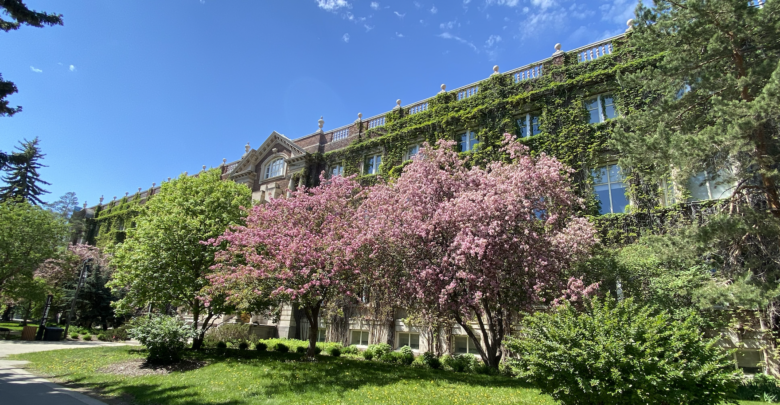 In a statement released from the university on June 17, it was announced that Dr. Verna Yiu will be replacing Stephen Dew as as the interim provost and vice-president (academic).
In a two year appointment, Dr. Yiu will return to the University of Alberta community after a decade way, in this senior administrative role starting July 1. In a statement provided by the university, she expressed recognition that she is entering the role during challenging times.
"I know the university is in a place of tremendous change, and I look forward to getting reacquainted quickly so that we can work together to move the U of A into the future," she said.
Dr. Verna Yiu previously served in multiple leadership positions in the faculty of medicine and dentistry, and also held a professorial position in the department of pediatrics. She then went on to hold positions with Alberta Health Services (AHS) as the Chief Executive Officer of AHS.
During the pandemic she became a well-known figure as a reliable and honest source of information about the pandemic.
In April before her contract with AHS was up, she was removed from the position. This was followed by a public show of support on Twitter from many public health-care workers with the hashtag #ThankYiu.
In the statement Dew cited the reasons for his departure. "The past couple of years have been particularly taxing on us all and have affected my health and stamina. I need to step away from the role."
Dew is taking an administrative leave and expressed intention to return to teaching and conducting research at the university afterwards. He thanked his staff and the leadership team, and expressed best wishes for Dr. Yiu in the role.
"The university remains at a critical juncture, and I'm pleased that Bill [Flanagan] has arranged for such a capable successor. I look forward to supporting Dr. Verna Yiu through this transition in whatever way I can."