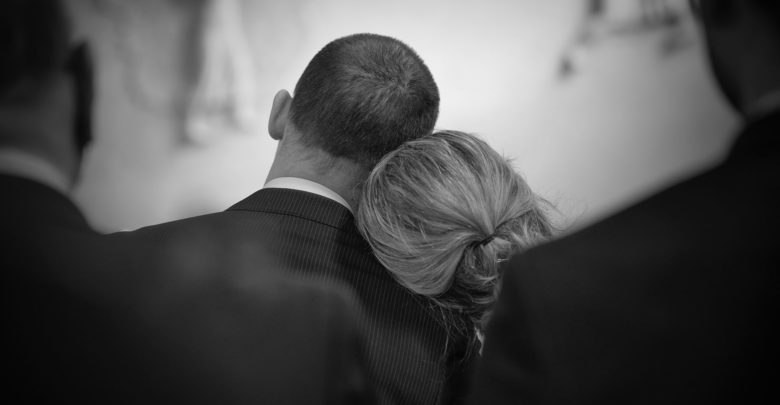 Donna Wilson, a nursing professor at the University of Alberta, lead a study on grief triggers. One significant discovery from interviewees was that humour is a grief trigger but also aided people in getting through the grieving process.
Grief triggers happen when someone remembers, sees, hears or even smells something and the feeling hits them, especially at the beginning of the grieving process. Wilson decided to investigate the variety in her research.
Little research has been done on grief. After the study's first literature review on grief triggers, the team had to do another on the connection between grief and humour — a topic they found had no previous research.
For some, humour can be a grief trigger, but others can benefit from humour in the grieving process as a distraction or break from the grief.
"If the person who died was funny or liked watching a [show or told jokes], when you see that [show or joke], you go 'I'd like to tell that to mom. Oh, mom's dead,'" Wilson said. "It's a crash reminder, it's a stab of grief, and so it's a grief trigger."
"Most [interviewees] appreciated humour when people tried to distract them from their grief [and] lift their grief."
The study also found that people would use humour around others who were grieving as a way of helping them through the grieving process. Additionally, humour was used by people grieving to indicate that they are okay.
"They used humour to say 'I'm okay.' If I can tell a joke, if I can chat with you, [then] it means you don't have to worry about me — I'm going to survive this."
The study focused on bereavement grief. In this case, it was that of a family member from the last six months to two years.
While a majority of people (nine out of 10 interviewees) in the study appreciate humour, some found humour to be inappropriate during the grieving process.
The study let the interviewees define humour, which could range from a good joke to seeing something funny. One example Wilson gave was about an individual who had lost their father.
"His dad had big dogs, and his dad was always telling funny stories about these big dogs … [so he] found dog jokes and funny dog videos and sent them to his kids and family members," she said. "[It becomes] a nice memory of his dad." 
Wilson's next steps are to continue spreading this new information in research talks and to pursue the topic of humour as a grief trigger.
The follow-up study revolves around family caregivers — those who dedicate their time to taking care of a family member nearing their end. Wilson and her team will be asking questions about grief and looking to develop some humour programs for grieving people with the help of research and community groups. Wilson hopes that more studies are conducted around the connection of grief and humour globally as humour can change from culture to culture.
Additionally, Wilson hopes to encourage people to use humour during the grieving process.
"Use humour around grieving people but very carefully, and use humour yourself so that you can lift yourself out of your grief."