News
Students' Union
Hate directed towards current UASU councillor addressed by UASU in released statement
The UASU's statement condemned personal insults and attacks aims against candidates and elected officials.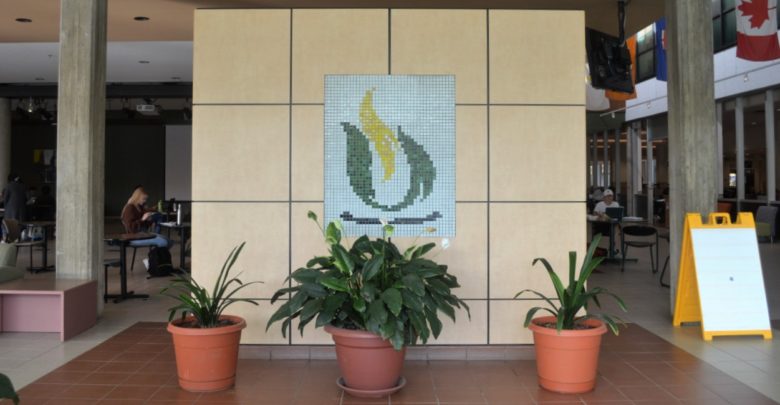 A statement released by the Students' Union (UASU) addressed harassment directed towards Haruun Ali, a current open studies UASU councillor.
The statement, which was shared on social media on April 2, addressed hate and harassment directed towards Students' Union candidates and elected officials. The statement is available on the UASU presidential Twitter, as well as the UASU executive Instagram. Particularly, the statement addressed hate towards Haruun Ali, a Black Muslim man and current UASU open studies councillor. Ali also ran as a presidential candidate in the UASU 2022 Election, and was recently elected as a UASU arts councillor for the upcoming academic year.
Both during his campaigns and following them, Ali has been subject to racist and Islamophobic comments online.
"This situation has turned into a storm of hatred that has moved beyond the U of A campus," Ali said in provided comment. "I am afraid for my safety, I have been approached by random people in the street, and people continue to harass me behind anonymous accounts."
In response, the UASU's statement described being "disturbed" by this treatment.
"In the last three weeks, we have been particularly disturbed by unacceptable treatment of incoming arts councillor Haruun Ali," the UASU's statement said. "While as elected student leaders, we must understand the need for accountability, and we welcome fair criticism of our work, candidates must never be subjected to bullying, harassment, or physical intimidation."
Before the UASU released a statement, some community members criticized the UASU for not speaking our against the issue.
The UASU's statement condemned personal insults and attacks aimed against candidates and elected officials.
"Insults against a person's identity and inherent characteristics are never acceptable," the statement said. "Racism, Islamophobia, transphobia, and comments about candidates' bodies are serious forms of harassment and hate."
"Nobody deserves those kinds of attacks. We hope that we can all agree on these principles, and believe the majority of students do."
In a comment provided by Helen Vallianatos, acting vice-provost and dean of students, she described the University of Alberta as being committed to maintaining a respectful environment.
"The [U of A] is committed to fostering a respectful and inclusive environment that is free of harassment and discrimination for all of our community members,' the comment said. "Any comments or expressions of hate, harassment or threats against any individual or group are fundamentally inconsistent with the core values of the University of Alberta."
They also shared resources available for students who feel unsafe on campus.
"The university has supports and options available for those affected by harassment or discrimination and those seeking support in maintaining a respectful environment," Vallianatos's statement said. "We encourage any individual who may be experiencing harassment or discrimination to bring their concerns forward to: University of Alberta Protective Services (780-492-5050), their Dean's office or supervisor, the Office of Safe Disclosure & Human Rights, the Office of the Dean of Students or one of the student support services available to our community."
"We also urge anyone with concerns about content found on external, unofficial, or third-party social media sites to contact the appropriate hosting social media platform or moderators as soon as possible, and when warranted, legal authorities."
The UASU's statement highlighted the potential consequences online comments can lead to, even if that is not their initial intent.
"Irresponsible and hateful comments about elected officials and candidates on the internet can have very real consequences," it said. "In too many cases, the perpetrators have been incited by hateful content on social media. While that may not always be the intent of the people who have created that content, their actions have serious consequences."
The UASU described being displeased by online comments directed towards Ali, which have manifested into in-person harassment.
"That is why we are disturbed by some of the comments made on multiple social media platforms against councillor Ali in the last two weeks," the statement said. "Many comments displayed appalling Islamophobia, body shaming, and gratuitous cruelty. Even more seriously, online hate has spilled over into in-person harassment that has made councillor Ali physically unsafe and has seriously affected his mental health."
"We do not believe that those responsible have sufficiently reckoned with the seriousness of their actions."
The statement concluded by encouraging the U of A community to — while continuing to fairly criticize elected officials and candidates — reflect on the consequences of hateful comments and harassment.
"We encourage those who fairly criticize candidates' genuine mistakes and shortcomings to continue doing so in the future," the statement concluded. "Accountability is critical to our democratic processes. But those who have made hateful and cruel comments about councillor Ali need to stop and reflect on the consequences of their actions."
"[Ali] and all candidates who have been subjected to this behaviour deserve better."
UPDATE: This article was updated on April 6 at 3:40 p.m. to include comment from the University of Alberta. The Gateway reached out for comment before publication, but the university could not provide comment prior to The Gateway's deadline.