Campus Life
News
Students' Union
UASU candidate target of transphobia, Elections Office releases statement
The UASU and multiple candidates released statements, condemning hateful comments which have occurred during the election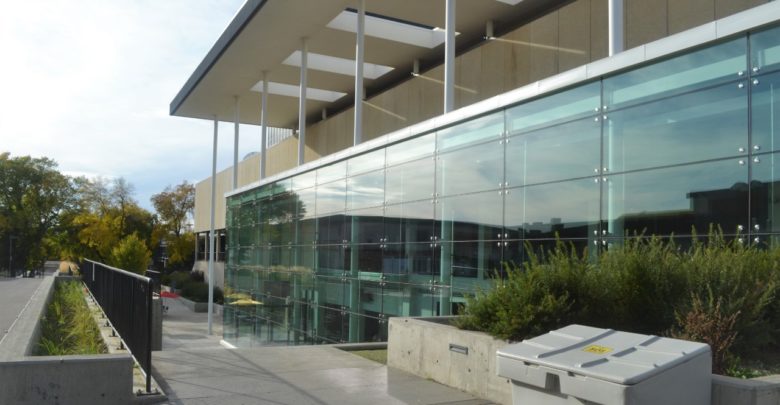 The University of Alberta Students' Union (UASU) Elections Office has released a statement after one UASU election candidate was the target of transphobic rhetoric and behaviour during the campaign.
According to the statement, Rowan Morris, a candidate in the vice-president (student life) (VPSL) race, has received hateful comments in relation to their gender identity, both in-person and online. Morris openly identifies as trans and non-binary and has run a campaign centred around addressing barriers for 2SLGBTQIA+ students at the U of A.
The term "trans" refers to someone whose gender identity doesn't align with the sex they were assigned at birth. Non-binary is an umbrella term refers to gender identities that aren't male or female — identities that fall out of the traditional "gender binary" that assumes the existence of two exclusive genders.
The statement, signed by Lucas Marques, the UASU chief returning officer, said that Morris was subject to "several transphobic attacks" when putting up posters in the Central Academic Building (CAB) on March 1. Three days later on March 4, Marques said Morris was again the subject of transphobic comments on social media.
Throughout the campaign, Morris received numerous comments on social media in relation to their gender identity. Among the comments are claims that trans people are mentally ill. Other comments imply Morris and other trans people are not human.
A report from the Human Rights Campaign, one of the largest 2SLGBTQIA+ advocacy groups based in America, says that trans experiences remain heavily pathologized and viewed as mental health struggles "in and of [themsleves]" — which can stigmatize trans individuals and prevent them from accessing different social services, such as health care.
The Elections Office denounced the comments, calling them a clear violation of all UASU Bylaws and Operating policies, as well as a Human Rights violation under the U of A Code of Student Behaviour.
Further, Marques encourages candidates experiencing similar comments or behaviour to contact the Elections Office where they will take "the appropriate measures," including filing an anonymous complaint with the University's Office of Safe Disclosure and Human Rights.
"This type of behaviour cannot be accepted or encouraged on our campus," Marques said in the public statement, "I ask you if you witness this or any other sort of prejudicial behaviour towards a candidate, volunteer, or student, please speak up, do not be a bystander of this sort of behaviour."
Morris says experience shows the barriers facing trans candidates
In a public statement, Morris said running in the UASU Elections had brought on tremendous pain due to the bullying and harassment they've received.
Morris, who sits as an education councillor on Students' Council, announced they changed their name earlier this year during a council meeting and highlighted issues they experienced in the process. They have also raised concerns over the treatment of trans students at the U of A and organized a vigil for Trans Day of Remembrance on campus .
"I came out as trans because I was tired of hiding who I was," Morris said. "This has been tumultuous but I have had the strength to advocate in response to the institutional barriers I've faced."
However, Morris said the hate they've experienced while running for VPSL is different from their previous experiences.
"I feel like I have been struck down and I'm too weak to get back up. I'm tired. I thought running would make a difference for trans students because they could see someone succeed…instead, I've been bullied and have shown trans students that the world is still a hard place to be."
Morris concluded the statement by saying that they hope their experience highlights the barriers that trans students continue to face, both inside and outside the context of a UASU campaign.
"I am hoping this will show you all how hard it is for trans students. How hard it's been for me. Hold your trans friends and family close. Let them know you love them…You can make a difference. I can't continue feeling this way and I can't continue fighting for this alone. Condemn transphobia. Condemn homophobia. Challenge ignorance."
Candidates stand in solidarity against transphobia, hate speech
Other UASU candidates have released statements supporting Morris and standing against hate speech during elections.
Some statements highlight that various candidates have been subject to hateful comments — including Haruun Ali, a Black Muslim man who is running for UASU president.
In an interview, Ali told The Gateway he has experienced multiple comments about his race, religion, and weight.
"I've endured people making racist comments — even to my face," Ali said. "People have said some really hurtful things throughout this campaign and I think this campaign has been unnecessarily dirty."
Further, Ali believes comments such as these are partially why marginalized candidates have historically been underrepresented in UASU elections.
"You don't see diversity and equity because when people like me, when people like Morris run, they can't get the support they need. And that's a problem."
Joannie Fogue, VPSL candidate and Morris's only opponent, shared a statement through her social media condemning the behaviour Morris and Ali have faced.
"For those of you who support my campaign, I expect you all to stand against any sort of discrimination, hate, and injustice made towards marginalized individuals," said Fogue. "We can't ask for representation when we create barriers for those who represent underrepresented voices."
"If you do not agree, I respectfully ask that you unfollow me."
Candidates who have released their own statement condemning hate speech as of publication include Abner Monterio, Chris Beasley, Christian Fotang, Emily Kimani, Julia Villoso, and Milan Regmi. Other campaigns have re-shared the Elections Office statement on their social media platforms.