News
Students' Union
SU Elections 2022: ASC Forum Recap
The second forum of the University of Alberta's Students' Union 2022 elections was the Aboriginal Students' Council (ASC) forum.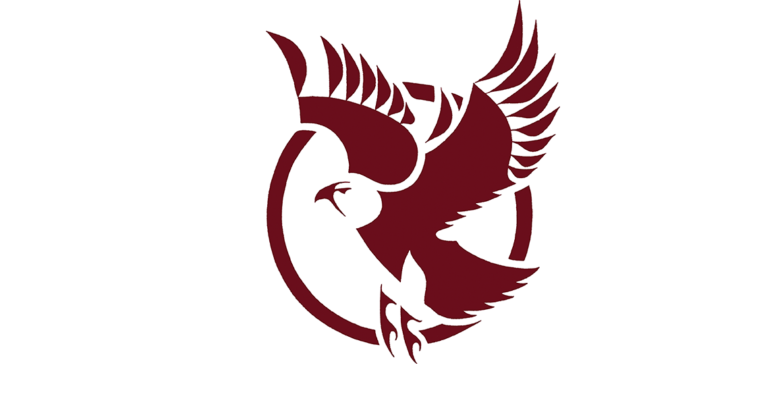 The second forum of the University of Alberta's Students' Union 2022 elections was the Aboriginal Student Council (ASC) forum.
This forum, conducted on March 3, did not have in-person public access. It was broadcasted online via Zoom and Instagram for the public.
Candidates gave their opening statements, and spent the next part of the forum asking and answering questions towards other candidates. The remaining time in the forum was spent answering audience questions, which were sent in virtually. The forum concluded with statements from present referendums and plebiscites.
Here is the TL;DR version of this forum:
President: incomplete ARRC recommendations and Maskwa House funding
Vice-president (operations and finance): educational programming to educate non-Indigenous settlers
Vice-president (external): protesting and mobilization of student body
Vice-president (academic): addressing what decolonization means to them
Vice-president (student life): communication with First Peoples' House
Board of Governors Representative: historical lack of communication between BoG representative and Indigenous students
Alberta Public Interest Research Group (APIRG): Indigenous-founded project PIRATE
Student Legal Services (SLS): providing access to justice for undergraduates and low-income individuals
ARRC recommendations, Maskwa House, and controversial tweet discussed by presidential candidates.
When presidential candidates were given the opportunity to ask each other questions, Abner Monteiro asked Emily Kimani about the lack of progress towards changing names of offices in the Students' Union Building to Cree — a recommendation assigned to her as a member of the Aboriginal Relations and Reconciliation Committee (ARRC).
This AARC reccomendation hopes changing the names will help "acknowledge the ancestral space on which [the Students' Union Building] sits."
"This year you were a member of the ARRC and assigned an AARC recommendation to change the names of names of plaques outside the Students' Union offices downstairs," Monteiro said. "Given that the vice-president (operations and finance) has full operational oversight of the Students' Union Building, why hasn't this been accomplished yet?"
In her response, Kimani described this recommendation as "fall[ing] through the cracks" but emphasized the importance of ensuring it is fulfilled.
"When I first started my term as vice-president (operations and finance) I set up a few meetings with our internal directors to start that conversation, but unfortunately throughout the year it fell through the cracks, so I will admit there hasn't been much work done on that," Kimani answered. "I think [this is] definitely something we need to do concrete work towards."
When given her turn to ask another candidate a question, Kimani asked Monteiro about how his advocacy for including Maskwa House in the university's next capital infrastructure plan will help Indigenous students, now that Maskwa House has already been included in the U of A's 2022-2025 capital plan.
Maskwa House is intended to be a specialized space for Indigenous students and community members on campus to use for ceremonies and programming.
"Considering the fact that your plan is now already completed, how can you meaningfully support First Nations, Métis, and Inuit (FNMI) students if you have used your campaign to present them with an arguably hollow objective that does not work towards addressing the actual challenges that FMNI students face?" Kimani asked.
Monteiro described pivoting this advocacy to ensure work done for Maskwa House is done in a timely manner, and increasing student awareness on the project.
"I would not say it's a hollow promise… it's great that from 2022-2025 Maskwa House is included… but I also think it's extremely important as well that we make sure that's done early on and [doesn't] get pushed to the end," Monteiro responded.
"If you ask any student what Maskwa House is that's non-Indigenous, they couldn't tell you… we're doing this letter-writing campaign to not only let other students know the importance of Maskwa House and also letting the university know — Andrew Sharman, U of A's vice-president (facilities and operations) — know that this is a priority for all students."
Haruun Ali, the third candidate in the presidential race, was asked a question from the audience about a tweet from his public Twitter account.
In the now-deleted tweet from December 30 2021, the candidate claimed the United Conservative Party wouldn't "be happy" with him being president of the Students' Union, "especially with [his] plan to weaponize the Students' Union politically."
"You said in once of your previous tweets [you] will weaponize the Students' Union politically," the audience member said. "Shouldn't a Students' Union president show leadership and be the bigger person to pursue and negotiate the demands of students in a way where it makes the Students' Union less hostile… with this type of hostility is there a way where you can make concessions and/or compromises for the betterment of the student body?"
Ali described the tweet as a "bad joke" and expressed regret in making it.
"First off, this is a bad joke," he said. "I shouldn't have made this tweet, and this is something I regret making. I apologize for it."
"The larger picture of this [is that] our government has continuously picked on students. We're literally being priced out of education here at the U of A. While my tweet [was] incorrect, the sentiment was there that we need action from our government… what I should have said is [we need to be] ensuring the Students' Union is actively seeing what is happening in politics, seeing how we can step in, and seeing how we can support students."
-Areeha Mahal
Reconciliation and residential school memorial discussed by VP Ops Fi candidate
Julia Villoso, a third year bachelor of arts student and sole vice-president (operations and finance) (VP Ops Fi) candidate, introduced her platform at the ASC forum by describing the Students' Union as "built on colonialism," and highlighted working towards reconciliation as "something we all need to work on."
She said that one of the main points of her platform is reconciliation. She referenced her experience with ASC and the residential school memorial that she helped organize earlier in the year at U of A's North Campus.
"That is why I really want to push for educational programming to commemorate the National Day of Truth and Reconciliation."
When asked what she has "done for reconciliation on campuses," Villoso responded by saying she is "still as a settler" in her "continuous journey of unlearning colonialized teachings."
Villoso said that she is very active on social media by sharing her "personal journey in reconciliation by [distributing] different resources that [she] finds to educate [her]self."
A question from an audience asked candidates about using "buzzwords" such as decolonization — and what decolonization specifically means to them.
"Many of you have mentioned the buzzword decolonization and/or Indigenized, where have you learned what this looks like or where are you going to learn?" the question said.
Villoso's response focussed on educational programming for the U of A's student body.
"What I plan to do in educational programming, I really want to push more to get those resources such as GovCamp available to the greater student body and really give settlers the resources that they can use in order to teach themselves as we shouldn't be relying on Indigenous folks to do that labour for us," she said.
An audience question also asked how all candidates would make it "more accessible for Indigenous students" to "reach out to safe supports within the university for sexual violence?"
In response, Villoso said that she plans to focus on UASU Cares, a wellness directory for students.
"We already currently have a sexual violence section… but I think there needs to be more to really push forward that program even more"
-Martin Bendico
VPX candidates discuss protests and alternate avenues of advocacy
Both vice-president (external) (VPX) candidates brought to the ASC forum their ideas about advocacy and effectiveness of direct action.
In his opening remarks Chris Beasley, VPX candidate, said he has worked with Indigenous students as a Students' Union councillor and as a permanent member of ARRC.
He expressed wanting to continue fighting for "the things that Indigenous students deserve," as vice-president (external). Beasley said he wants to focus his advocacy on Indigenous job opportunities, mental health funding, and increasing Indigenous enrolment.
Christian Fotang mentioned his work in the past year as vice-president (external) at the federal level, such as pushing for reconciliation through youth programs and learning centres like the First Peoples' House. Moving forward, he would like to support the "university's plan to have more Indigenous students" at the U of A.
Alex Dorscheid, the Board of Governors (BoG) candidate, asked Fotang how he would ensure the construction of the Maskwa house by advocating to the New Democratic Party (NDP) and the United Conservative Party (UCP).
Fotang said that with Rowan Ley, current Students' Union president, he has "met with every Edmonton MLA" to pass their recommendations about the house. He also added that he would like to create a website such as the one Campus Saint-Jean has to raise awareness about Indigenous post-secondary issues in Canada.
Beasley asked Fotang why should students trust him "to fight tuition increases that disproportionally hurt Indigenous students when [he] lost the momentum that [his] predecessor left, and failed to take direct action until [his] term was almost over?"
Fotang's stance was that we needed more direct action, but constraints were in the way.
"Let me be clear, I wanted to organize a protest in early fall, but the reality of the situation was that COVID-19 was a serious issue."
He also added a desire to "organize something with the Edmonton area schools like MacEwan and the Students' Association of MacEwan University (SAMU), and the NAIT Students' Association (NAITSA)" but the groups "pulled out."
Beasley acknowledged the constraints but argued more could have been done meanwhile.
"You still use the tools that you have to fight for students in the ways that you can… this is not a dichotomy between endangering students' lives and fighting for them," Beasley said. "The truth is that we didn't fight for students during this last year and during the last eight months when it came to tuition increases, and that's something that I think should be disappointing for all of us."
Fontang questioned if Beasley has planned advocacy besides protesting, asking him "what specific plans and goals do you have to make sure you have outcomes for students?"
Beasley continued to stress the importance of protests.
"[Protesting] is about how getting people to the front steps of the legislature talks to Albertans and builds loyalty among the people we bring out," he said. "The direct cuts to our education and the lowering of the quality of our education affects the quality of our economy. It affects every single Albertan… even if it does not change the minister's mind… It changes peoples' mind — people that are gonna go to the polls."
Fotang critiqued Beasley's plan as one that waits for government action or a general election — leaving little for current students in the meantime. While Fotang agreed that direct action is essential, he stressed working in different avenues.
"We're working with the government, and we see in this recent budget that they put out $5 million to help out with Indigenous training for certain employment programs that are in high demand," Fotang said. "Now, it's not perfect, more money could have been given, but it still shows that we're working to get money that helps Indigenous students."
-Kevin Theriault
VPA candidates address how they interact with decolonization
Vice-president (academic) (VPA) candidates shared their plans for advocating for and supporting Indigenous students at the U of A.
Gurleen Kaur, vice-president (academic) candidate, used her opening statement to detail plans for advocating for a mandatory Native Studies program for U of A students.
"My main focus will be advocacy for all in which I will advocate for a mandatory Native Studies program as we need to learn about the land on which we are living," Kaur said, "…I will [also] be working towards decolonizing existing courses coordinating with the programs committee."
Milan Regmi, vice-president (academic) candidate, followed Kaur's statement by expressing plans to work with multiple groups at the U of A to fulfill the Truth and Reconciliation Commission of Canada (TRCC)'s Calls to Action.
"I plan to work with General Faculties Council, ARRC, ASC, and Indigenous chiefs and elders to ensure we fulfill our obligations with the Truth and Rec[onciliation] Calls to Action — including integrated Indigenous history and ways of knowledge, and working towards trying to reprogram some classes into Indigenous languages."
Regmi and Kaur provided answers for the question to all candidates, which asked what a "buzzword" like decolonization means to them.
In his response to the question, Regmi recalled his own platform points for Indigenous students, specifically those calling for ASC to have seats on Council of Faculty Associations (CoFA) and General Faculties Council (GFC).
"In terms of buzzwords, that's the reason why I said I want to give ASC a seat in CoFA, make sure we delegate seats towards ASC, to make sure we get the full perspective from the Indigenous body at the University of Alberta," Regmi said. "Because you know, we on CoFA, there's still those power dynamics, and sometimes Indigenous voices get swept underneath the rug."
"That's why I want to advocate for ASC to have a seat in Senate, GFC, as well as CoFA so that way we can actually take [Indigenous] perspectives and we can take some of those ideas and take some of those buzzwords until those words are not buzzwords anymore, and those words are turned into a real action for Indigenous students that will make an impact, starting not a year from now, not two years from now, but starting now and going forward into the future …The time to act is now and that's exactly what I'm going to do if elected."
Kaur recalled her own experiences to connect with the action she will take for decolonization.
"My story is a little bit different," Kaur said. "When I moved to Canada and I moved from [the] south side of Edmonton to the north side, I had like at least five people telling me, 'don't move to that area because there are so many refugees, there are so many Native people, and they are homeless, they are drug addicts. It's not safe [there].' And I felt really bad about it because there are homeless people; there are druggies, but they're not all Indigenous people. They're from all communities."
"And even if there [were] more numbers of Indigenous people, even if it is, it's not the Aboriginal [people's] problem, it's the government's fault. And I really feel that I'm really curious [towards] learning about it more and more and spreading awareness … Because defending human rights is a part of my life and that is something that truly defines me."
-Areeha Mahal
VPSL candidates discuss communication with First Peoples' House and supports for Indigenous students
A member of the audience asked all candidates about their advocacy for Indigenous students, especially in relation to sexual violence support accessibility within the university.
Rowan Morris, a third year elementary education student and current Students' Union education councillor, spoke from their own experience from experiencing sexual violence and mentioned that, if desired, anonymous reporting and disclosure structures for sexual violence should be in place. They also mentioned Indigenous students should be able to ask for support without any imposition of justice.
"We need to work with Indigenous survivors to see what the patterns of fallout are when they are reporting their issues with sexual violence on campus and in the broader Edmonton community to see what these issues are, how they are impacting to these folks and then go from there creating solutions," Morris said.
Joannie Fogue, is a third year political science student and current Association des Universitaires de la Faculté Saint-Jean (AUFSJ) president. As a survivor of sexual violence herself, Fogue expressed sympathy on the matter and she understands how difficult it is to find the resources and necessary help.
"I am a survivor of sexual violence, and when I was reaching out for resources I didn't feel like the resources we had in place really represented what I needed as a Black woman," she said. "This is the case for so many Indigenous people on our campuses."
Both vice-president (student life) candidates were also asked how their communication with First Peoples' House is and if they have shared their thoughts on Maskwa House. Morris mentioned that they are in regular contact with First Peoples' House.
"I haven't specifically been able to talk with First Peoples' House about Maskwa House because from my understanding First Peoples' House will be a part of Maskwa House, not responsible for Maskwa House," Morris said. "However, within my talks with the staff at First Peoples' House I've been able to rectify a lot of issues."
Fogue highlighted the importance of creating a good relationship with Indigenous leaders, elders, and First Peoples' House.
"We have to make sure we create a communication line," Fogue expressed. "I will make sure that we are starting the advocacy process to make sure we are working with them. Although we have not currently met because we have been busy with our current schedules, I will make sure that this happens with the current executive of AUFSJ."
-Jessy Azarcoya Barrera
BoG representative candidate discusses historical lack of consultation between student representatives and Indigenous students.
Alex Dorschied, BoG representative candidate, attended the second forum of the Students' Union 2022 election in-person.
He declared himself capable of forming relationships with the provincial government and stated that he will try to secure funding for the construction of the Maskwa House. Dorschied promised to make sure that the BoG is aware of its importance to the Indigenous students on campus.
The only question directly for the BoG representative candidate was by vice-president (operations and finance) candidate Villoso, who questioned how Dorschied planned to address a historical lack of consultation between BoG representative and Indigenous students.
"In previous years the BoG has been criticized for not doing proper inclusive consultation with Indigenous students — how do you plan on addressing this claim?"
Dorschied said he will personally reach out to ASC and listen to stories by students. He expressed belief that the true way to connect with people is through real stories rather than what he would think benefits this group of students. Furthermore, he mentioned how he would invite Indigenous students to the BoG to allow them to speak for themselves and demonstrate what would make a materialist impact on them.
The rest of the questions he responded to were asked to all candidates.
When asked about what he has already done for reconciliation on campuses he admitted to a lack of experience in advocacy, but has kept himself aware of information revolving around the community.
"I have zero experience in student governance, and I have zero experience in politics," he said. "I'm probably here as an outsider, and I haven't made change myself on campus for reconciliation — but what I have done is I have listened and I have done research… I have made sure I am aware of the issues that have happened and the tragedies that have happened in the past."
When asked about the usage of buzzwords such as decolonization, Dorschied clearly stated he "doesn't use buzzwords" and thinks buzzwords "are meaningless." He emphasized that he will make it his primary goal to let the BoG know what will actually make a difference in Indigenous students' lives, and will not do so by using words that no longer have the meaning they once did.
When asked about his plans on how to make it more accessible for Indigenous students to reach out to safe support within the university for sexual violence, he said that although he has "no major plan" he will make it a key point to obtain additional funding from the BoG.
-Lale Fassone
SLS describes goal as providing 'access to justice,' APIRG explains Indigenous-founded project
Student Legal Services (SLS) and Alberta Public Interest Research Group (APIRG) were also present at the ASC forum. Each group presented opening statements, and no questions were asked to either representative.
Jeremy Hoefsloot, a third year law student and former SLS executive coordinator, represented the group. He described SLS's goal as increasing accessibility to justice for U of A undergraduates and Edmonton's low-income community.
"To speak about what our goal is, is access to justice," he said. "Justice is sadly not accessible for most people in Canada and even less so for Indigenous people. At the last forum, I spoke a little bit about the cost of legal services in Canada and it's astounding. Student Legal Services in this referendum will be asking for $3.00 per semester, for guaranteed, no-questions-asked, legal services."
He also highlighted the group's Human Rights Project, which they piloted last year.
"We ran our pilot project for the Human Rights Project over the past year to test the waters, and I can tell you that it's been a resounding success," he said. "People out in the community, including Indigenous people, have been very thankful for the work that we've been doing."
"One of the first cases that we took on was relating to Indigenous religious rights. Seeing that that was one of the first cases that we took on, we can tell that we can expect to advocate many more cases in the future."
Sarah Alemu, U of A engineering graduate, represented APIRG. Once again, Alemu began opening statements describing what APIRG does and aims to do in the following year if voted yes by students on March 9 and 10.
Alemu expanded on the several communities, events and projects APIRG has supported and funded. These included speaker and workshop series, cultural events, as well as publishable academic, non-academic, and journalistic research
Additionally, she gave the example of APIRG supporting the Private Investigative Researchers for Aboriginal Truth (PIRATE), a group which is dedicated to helping Indigenous people access records to answer questions regarding their family histories. According to PIRATE's website they received a $2,000 grant from APIRG in 2021.
"[PIRATE] started as a capstone project by Cree-Métis student Melissa Cardinal-Grant that has since developed into a grassroots group dedicated to helping Indigenous people access records in search of answers to questions they may have to family history in colonial institutions," she said.
"This [is the] type of work that we're proud to support at APIRG."
-Areeha Mahal, Lale Fassone