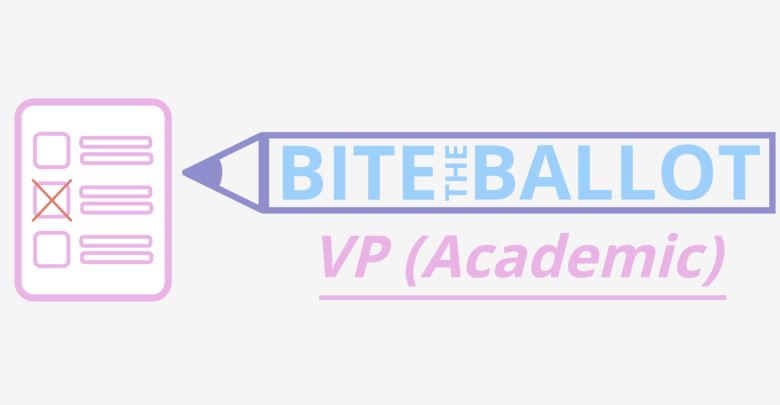 This year, there were two candidates for the University of Alberta Students' Union vice-president (academic) (VPA) races. Each candidate has shown a passion for advocating for students, especially regarding concerns for online learning, representation on course materials, and harassment in the classroom.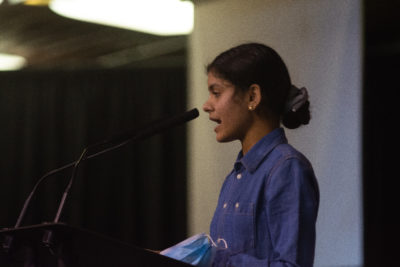 Gurleen Kaur
Kaur is a second-year political science student. She has spent time with the Bylaw Committee, and she said she was a supporter of the "No More Cuts" protest this year on campus. Kaur is also one of the few international students to ever run for an executive position at the Students' Union — highlighting a large population of student voices that generally go unheard.
Kaur brought passion into her opinions at the forums and throughout her campaign. From the beginning, Kaur has expressed the same goals at forums and on her platform: increased academic quality, including providing more academic accommodations for students, textbook affordability, access to interdisciplinary advising, academic exploration, and a zero-tolerance policy for discrimination. Unlike Regmi's lengthy list of promises, Kaur's promises are brief, and feel like feasible achievements for a student VPA.
Although it is not stated directly in her platform, Kaur has expressed her plans to work in-depth with Indigenous students. Kaur plans to provide Aboriginal Student Council (ASC) a seat on the Council of Faculty Association (COFA). At the forums, Kaur has expressed her high regard for Indigenous students and expressed the importance she sees in Indigenous history and the need for mandatory Native Studies courses. Unfortunately, this did not translate to her platform, where Indigenous students were largely left out of Kaur's points.
Overall, Kaur has seemed less prepared than Regmi for the election campaign. Kaur decided to run late in the election, and in doing so did not have a platform that students could publicly view until after the first forum. When she had released her platform, the verbal promises that she had been making did not transfer over to her final platform. This was a let down, especially after the vocal promises she had made regarding Indigenous students.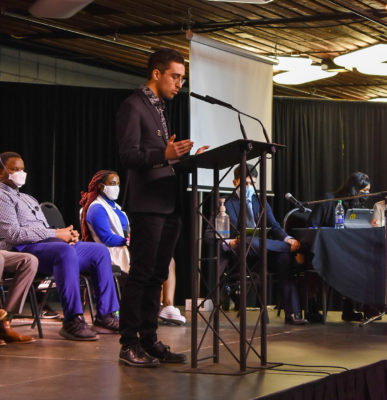 Milan Regmi
Regmi is a third-year music and education student. He has spent the last year as a member of OASIS, spent time on the University of Alberta Senate, as well as worked with the UASU Sustainability Ad Hoc Committee.
Regmi is running on a large and thorough platform. Each platform point has been explained in the broad sense, then has been broken down into smaller, more manageable points, with brief explanations on how he plans on completing his goals.
One of Regmi's larger focuses is tuition affordability. With this year's $52 million budget cut on the forefront of everyone's minds, Regmi has written in his platform his plans to help with tuition increases by increasing tuition for the wealthiest one per cent. Regmi also focuses on the need for greater access for academic support resources for students with revitalized infrastructure, affordable child care, and increased language services.
In one of his most detailed platform points, Regmi discusses his plans to increase the presence and inclusion of minority groups, including Indigenous people, people of colour, 2SLGBTQIA+ members, and students with disabilities. Regmi has also included in his promises: getting ASC a seat in COFA, advocate for Maskwa House, and enforcing a zero-tolerance discrimination policy.
Regmi has had a very detailed plan, and has made sure to include a promise that could positively affect every student on campus. He has delved into multitudes of issues that students have been facing regarding online schooling, tuition increases, and representation on campus. But when reading over his platform, I can't help but wonder: is Regmi promising students too much?
In a single term, especially during a term where he is also going to be a student at U of A, how does Regmi plan on completing all of his platform points? When asked by candidate Kaur at the Myer Horowitz forum, Regmi had no direct answer.
Who will win, and who should win?
Both candidates have shown their passion throughout this campaign. Regmi has shown the immense research and time he put into organizing and developing his platform. Meanwhile, Kaur has been extremely vocal about her passion to advocate and fight for students.
However, many students were unable to attend all of the forums, and may not have been able to hear Kaur's plans in the detail that she provided verbally and not within her platform. For this reason, I believe that Regmi will win the VPA position.
It is for this same reason that Regmi should win this race. Although Kaur showed her dedication to students and the VPA candidacy, she lacked preparedness which unfortunately led to a late start in her platform. Had she created a more in-depth platform with strong promises that she carried out from the start to the end, the outcome might have been different.
If Kaur continues the work that she has been doing with advocacy and student politics, she could be very successful in the coming years. Yet I can't help feeling Regmi has the vision needed to be the VPA we need now.