Campus Life
Institutional
News
Budget 2022 gives 10.7 per cent funding cut to U of A
Over the past three years, the provincial government has reduced U of A's provincial grant by a total of $222 million.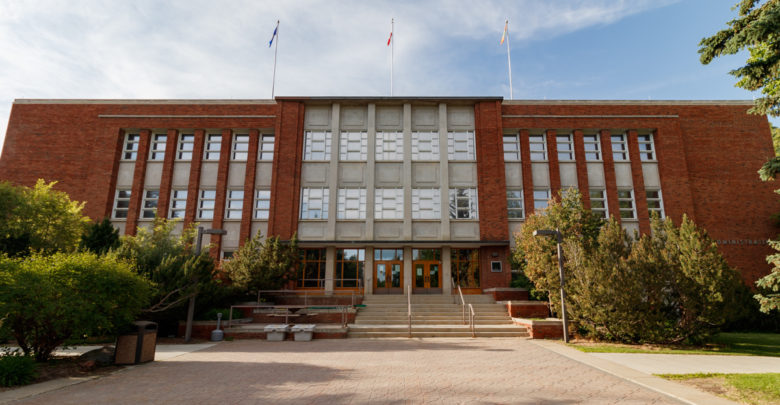 The University of Alberta has shared Budget 2022 includes a 10.7 per cent cut to their provincial funding – translating to a loss of $52 million.
Bill Flanagan, president and vice-chancellor of the U of A, said the university continues to face "major financial challenges" in a statement released on February 24. Budget 2022 — tabled earlier that day — continues to follow the provincial government's plan to reduce university's reliance on provincial grants, first outlined in the MacKinnon Panel report. Over the past three years, the provincial government has reduced U of A's provincial grant by a total of $222 million.
"The reduction to the university's 2022-23 provincial grant announced today is significant–adding another $52 million to the cuts already experienced," Flangan said.
Despite the cuts, Flanagan expressed confidence in the university's ability to adapt to reduced funding due to restructuring initiatives such as U of A Tomorrow.
"While we still have more work to do, we have made huge progress over the past two years to make our operations more efficient and reduce our administrative costs," Flanagan said. "We will continue on this path and meet our target for a balanced budget in 2022-23."
Beyond the budget cuts, Flanagan said Budget 2022 marked a "turning point" for the U of A, largely due to new investments in post-secondary education.
An example of these investments is the Alberta at Work program, which allocates $264 million into Alberta's adult learning system. The largest investment under the program is $171 million for expanded enrolment in areas with skills shortages, such as high technology, energy, and health.
Flanagan expressed enthusiasm about Alberta at Work, saying U of A is in a "strong position" to take advantage of the program.
"This new funding is an investment in Albertans and Alberta's economic future — as well as an investment in the renewal and growth of the province's vital post-secondary institutions …We are ready to move quickly and expand programs where the demand is high, from both students and employers."
As the number of Alberta high school graduates increases, Flanagan hopes the U of A can secure the new funding to expand their role in teaching the next generation of Albertans.
"The U of A has the capacity to grow to meet the needs of future students and employers — and with our record of program excellence, we can attract a significant share of the new enrolment funding and expand our vital role in nurturing and preparing the talented, highly skilled workforce of Alberta's future."