News
Students' Union
Students' Council creates committee focusing on Students' Union's sustainability
The committee was created to address students' climate change concerns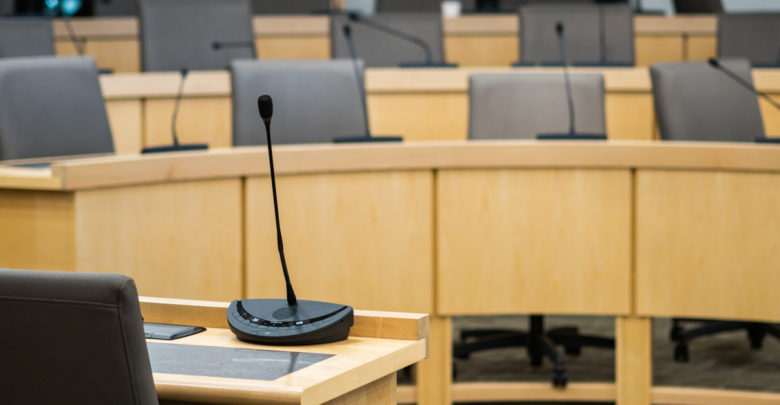 Students' Council has a new committee specifically focused on increasing the University of Alberta Students' Union environmental, social, and economic sustainability.
After it's conception last year as an ad-hoc committee, the sustainability committee officially became the eleventh Students' Council committee on May 19. This committee will work to improve the Students' Union approach towards sustainability and ensuring standards are met, including annual evaluations on how the Students' Union incorporates sustainability into its governance, operations, events, and advocacy.
Talia Dixon, a women's and gender studies and political science student and arts councillor, was one of the councillors who spearheaded the creation of a sustainability committee last year.
For Dixon, the committee was born out of conversations already happening at Students' Council.
"This committee was created following the numerous discussions that we had last year about the effects that the climate crisis will have on students and their futures," she said. "Myself and many other councillors thought it was important to create this committee so that we could work on addressing the issues that were brought forth during those conversations, and to make sure addressing the climate crisis is always part of the work of council does."
Now having a committee officially focused on these concerns, Dixon believes councillors can ensure sustainability remains front-and-centre.
"We want to make sure that the SU is doing all it can to combat the climate crisis and represent students concerns in regards to this topic which means making it a priority," they said.
Last year councillors had a "rough start getting this committee off the ground" when it was initially brought forth. However, Dixon said they were still able to make small changes, such as changing the Students' Union definition of sustainability.
With the committee now officially part of Students' Council, Dixon is excited for the possibilities ahead, including working with the recently passed Sustainability and Capital fund — a dedicated fee unit (DFU) focused on making the Students' Union Building (SUB) more sustainable.
In the end, Dixon wants to the Student's Union not only commits to sustainability, but centres student concerns in terms of climate change.
"We want to make sure that the SU is doing all it can to combat the climate crisis and represent students concerns in regards to this topic, which means making it a priority. "
"The climate crisis is the biggest crisis that our generation will face and it is going to be very difficult. I hope that this committee, along with all the amazing work that is being done by the SU, can help to combat the climate crisis and work towards securing our collective futures through climate justice."