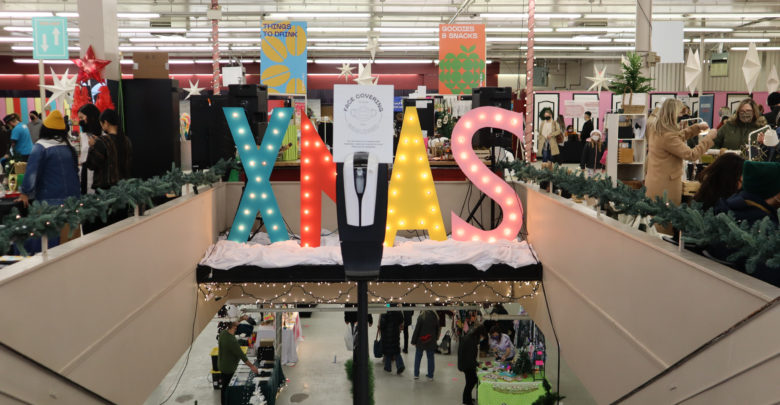 Edmonton's annual Christmas Market returns this year for the holiday season with a lineup of over 40 vendors selling items from pottery to homemade baked goods to jewelry; there's bound to be something for everyone!
The market ran its first two weekends at the Army and Navy Building, and the third and final weekend will be at Fort Edmonton Park. Tickets for the market are $5.00, while those 12 and under enter free. They will be running at Fort Edmonton Park from December 8 – 12 from 3:00 – 9:00 p.m. on weekdays, and extended hours from 12:00 p.m. – 9:00 p.m. on the weekends. Fort Edmonton shoppers will also have the opportunity to buy food and ride ticket add-ons.
If you're stumped about what to buy friends and family this holiday season, consider checking out the Edmonton Christmas Market for its vendors, or just the DJ and photo opportunities!