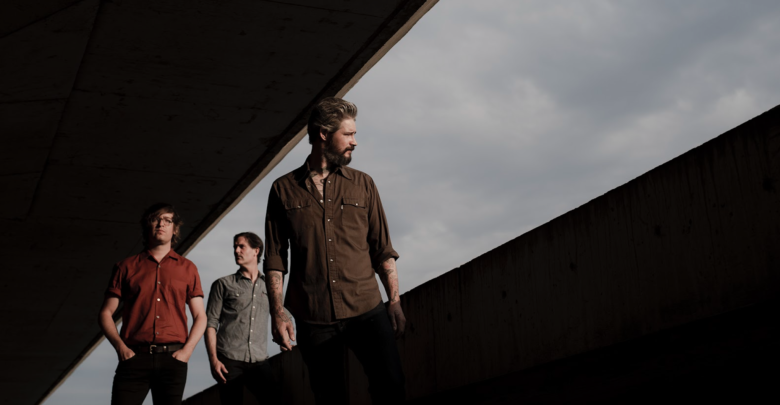 In 2020, Toronto rock band METZ released their fourth studio album Atlas Vending amidst the COVID-19 pandemic. The band has found creative solutions to bring the album to fans until live concerts could resume safely, including releasing a live performance of the album entitled Live at the Opera House. 
Now, finally, after a year, METZ will be embarking on a long-awaited tour, a joint effort with the Preoccupations appearing in Edmonton at The Starlite Room on November 26. METZ drummer Hayden Menzies took the time to answer a few questions about the album and the upcoming tour for The Gateway ahead of the show.
Responses have been edited for brevity and clarity.
The Gateway: What is the most exciting part of finally bringing this album to a show live and in-person?
Menzies: It feels great. I mean, it's a little nerve-wracking just because we haven't been on the road in almost two years. I mean, to be honest, we didn't even know if this tour was going to happen. But we're happy to say that it is. We've been looking forward to the opportunity to engage with people in a live setting; I think that that type of energy level is really kind of impossible to emulate in any other way than it's been just being real. So we're definitely looking forward to being in the same room as people and sharing music and energy.
Q: You guys did some livestreams and even released a whole live album; how was recording the album live over livestream compared to a normal show in front of audiences?
I mean, it was definitely different. There isn't this energy to feed off of people in a live forum, in a setting that is sort of inclusionary and has everyone trying to enjoy that experience together, so that's the most obvious thing that was removed from it. But we figured if we were going to do it, we wanted to do it once and do it really well. The [Live at the] Opera House livestream was sort of the combination of being boxed up for a year and trying to figure out what we could do to keep ourselves engaged and to add new life to this record that we're really proud of that came out during the pandemic.
So, it felt different, but at the end of it, because we invested so much time into doing it right with the proper sound, lighting, camera crew, and everything, it definitely didn't feel like something that was sort of thrown together. A lot went into it, and I think that was the only way we could really justify doing [a live recording], and we're really happy with the way it turned out.
Q: Is there a particular song from Atlas Vending that you're particularly excited to play in front of audiences?
Yes, my go-to response for that is always "Framed by the Comet's Tail" because it's a little more subdued of a track. For the most part, it's a little more moody, it kind of flexes that that dynamic muscle a little bit more than some of the other songs where you really have to put things in check. And [the] quiet is quiet to sort of revel in those dynamics of a song rather than just pulling your way through them. It's kind of a breather; I can take a rest for part of it. So, that's been a stick-out favourite for me since we recorded the record.
Q: Is there anything you'd like fans to take away from seeing your guys' live performances — a particular feeling you want your fans to leave with?
Honestly, I hope people leave feeling happy, included, safe, and comfortable. I think that's important to us that this is an inclusionary type of experience. So, we definitely want people [to leave] happy. It's not about aggression, or any type of machismo stuff just because it's loud and it is emotional to some extent, and there's a lot of us that go into it mentally and physically. We want people to leave feeling like they saw something and heard something that was genuine and came from a good, good place.
Q: Could you give us three words to describe your live show to our readers that might be interested in checking out the show?
Energetic, loud, and with love.