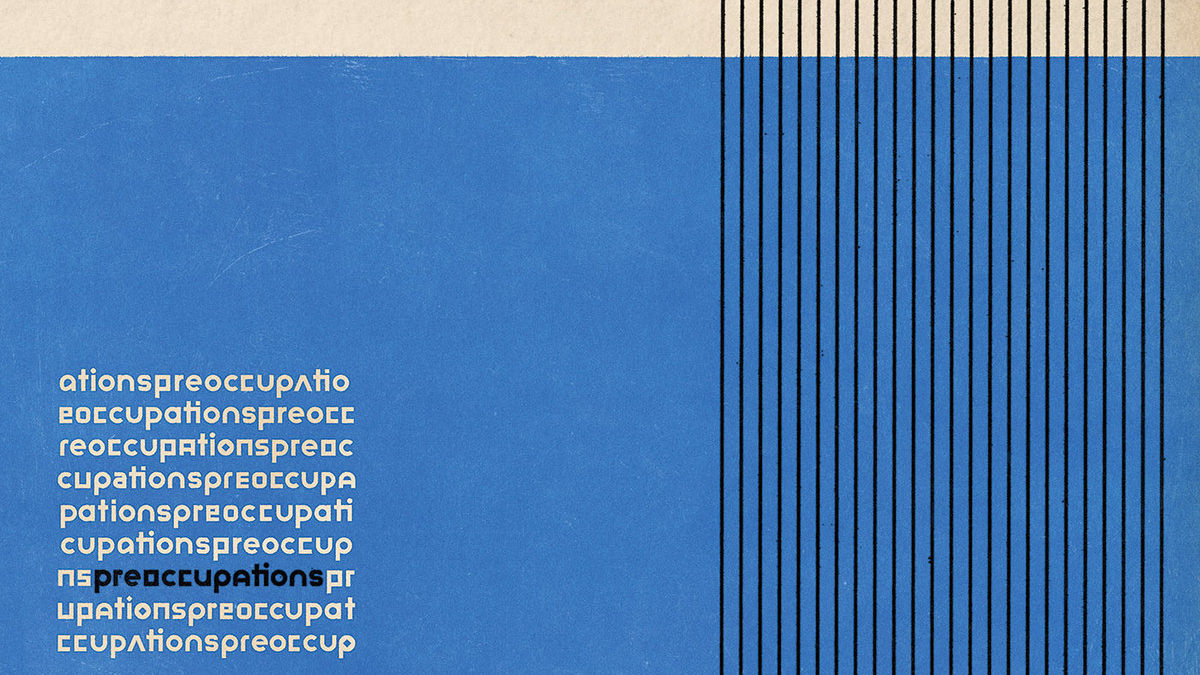 At a show around this time last year, the then-unnamed Preoccupations introduced themselves to the crowd as "The Goofy Buddies" — an ironic choice given the brooding seriousness of their music.
It was a recent development in October of 2015 that the band formerly known as Viet Cong would no longer record or perform under their controversial name. Now, a year later, the group has returned with a new name a new record. On "Preoccupations," the group's second self-titled album, the Calgary-based post-punk outfit faces the challenges of recognition while avoiding the appearance of reinvention.
Old fans will find themselves in familiar territory. "Preoccupations" packs the same dense, noisy style of post-punk gloom the band is known for, without sounding stale. The introduction of the synthesizer into their regular instrumentation defines a fair portion of their new direction, with distant sounding pads building upon the restrained unease that permeates the majority of the record. But thunderous basslines and ringing guitar parts are still the cornerstone of their ensemble playing. In terms of vocal performances, Matt Flegel's is subdued but has great emotional appeal. The impact of his defeated drone is exemplified as he sings, "Excuse my efforts for today," on the aptly named track "Anxiety." On another vocal standout, "Memory," Wolf Parade vocalist Dan Boeckner adds contrast to Flegel's bitter monotony with an animated delivery, nearly yelping his lyrics.
For all the triumphs of the individual songs, the album's tense, trudging momentum runs into a few rough spots. While "Memory" would be a highlight of the album, the nearly twelve minute track slows down to a halt with a lengthy section of feedback and ambient noise at the end, making the transition into the frenetic "Degraded" a little jarring.  The duo of shorter tracks, "Sense" and "Forbidden," show potential but end before they go anywhere, seeming an afterthought within the album.
Still though, "Preoccupations" is true to the group's established sound. It fantastically builds upon a winning formula without subtracting anything away. But, without the polish of their debut, fans might not be able to immediately identify with this record, and for that matter, may struggle to identify the act's new name with their not-so-new sound. Even if you're a supporter of the name change, prepare to catch yourself before mislabeling this as another Viet Cong record.