News
Ward papastew Election 2021 Meet the Candidates: Byron Vass
When considering the biggest challenge facing Ward papastew, Vass mentioned densifying the area without increasing living costs for young families.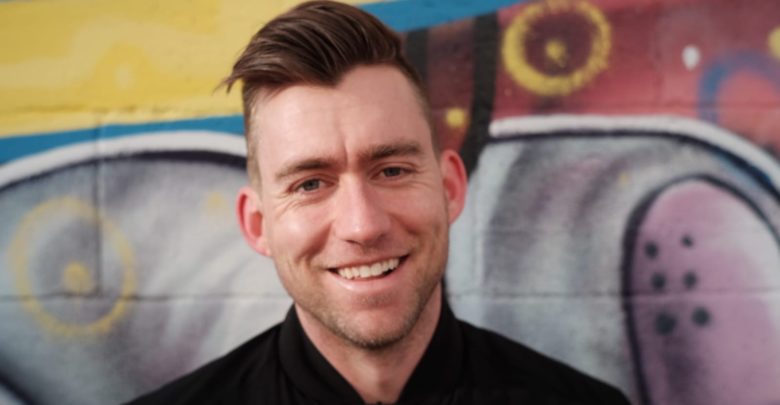 Ward papastew Election 2021 Meet Candidates is The Gateway's series of interviews with candidates running in Ward papastew's council race. This is the first of seven articles.
With the October 18 municipal election just around the corner, The Gateway sat down and interviewed candidates running in Ward papastew's council race. Byron Vass was interviewed for the first instalment of this series.
Raised in the City of St. Albert, Vass moved to Edmonton in 2003. While studying at the University of Alberta, Vass majored in economics and minored in political science. While a student, he served as the executive board of the Students' International Health Association (SIHA) and sat on the board of directors for the Alberta Public Interest Research Group (APIRG). Since graduation, Vass has worked as a revenue compliance manager for Alberta Recycling Management Authority.
The Gateway spoke with Vass to find out more on how, if elected, he plans to represent the residents and students of papastew as the ward's new councillor.
Responses have been edited for clarity and length.
The Gateway: Why did you decide to run in this election?
Vass: I have always been interested in running in municipal politics, and in this election, a bunch of things just came together at the right time. Initially, I was starting to think about it because my current councillor is Mike Nickel. I'd like better representation. I'm a new father so I have started thinking more about the future than I ever have before. I am thinking about what we can really do to make sure that we're leaving [my son] with a planet and a city that's actually livable.
On top of that, I had concerns about the divisiveness I'm seeing in politics, coming from both ends. I see that as a bigger problem now that we're getting a new mayor. One of Don Iveson's great assets was that he was able to bring people together and articulate very complex issues pretty well. A new council's coming in as well, so both of those things come together.
I see Edmonton at a nice point where the decisions we make today are going to really shape what this city becomes. I've done a lot of travelling, especially throughout North America, so I've seen most of the big cities. One of the things that really excites me about Edmonton is we're at this point where we can still really decide what city we will become. We're so young and there's a lot of development that needs to happen, and I want to be part of that push towards what we become when we grow into a great city.
What do you believe is the biggest issue you see facing the city and how would you address it?
I would like to say it's the climate emergency, but I think realistically it is coming out of COVID-19 in a strong way. That's not to say that the climate emergency isn't important, but I think the pressing issues that are coming with all of the stresses that have come with COVID-19 — that's the biggest issue. The best way to come out of that is to provide some stability, so I'm really dedicated to sticking to a minimum two years of no tax increases on both business and property taxes. That's just to provide a little stability for people, because I don't think we even know how bad COVID-19 has hit us, and I don't think we will know until we're out of this looking back. So that's the first thing, providing that stability within the tax realm.
The next thing is providing grants and doing as much as we can afford as a city to support businesses and make sure we don't have too many failures throughout this time.
Specifically, I think those are the two biggest things we can do. There's going to be other things that when council gets together and we really see the magnitude of this issue, we'll come up with some new solutions; any little bit will help businesses for sure.
Why did you decide to run in ward papastew?
I'm a big believer that you should run in the ward that you live in, and I live in papastew. Luckily for me, the reason I live in papastew is because the overall attitudes of the people in this area can represent what I also am putting forward. We're a more progressive ward and we're really pushing towards a high-density livable city, with 15-minute communities. All of that kind of works together.
What do you believe is the biggest challenge facing ward papastew specifically, and how do you plan to address this on city council?
The biggest issue in papastew I think is going to be figuring out how we densify and build this area without making it too expensive for young families. It's already kind of at a point where it's pretty difficult to afford to live in papastew, especially if you are looking to buy. For example, my partner and I bought a house here just last year, and we were lucky to be able to find something. We were right at the top of our price limit, and we're both in pretty good jobs, so it just goes to show that it's a very difficult place to buy in. That's probably the biggest issue across the ward, and it's specific to this ward because of the nature of being centralized and being a highly desirable area.
To address that, the zoning renewal bylaw that's coming into place is probably our biggest tool to fight the excessive costs of this area, and that will be in allowing different [house] builds… so we can have a variety of housing options. Not just single-family homes, we need multi-family dwellings. Then we can also bring back the low-income secondary suite grant. This will provide for young families like my own, whose mortgage is a big part of our monthly payments, to build a secondary suite, with a grant tied to ensuring that it's rented out to a low-income individual. You're pumping in low-income housing throughout the ward without actually having additional housing options; it's all built-in. So you're increasing density, you're bringing in low-income housing, and you're giving a mortgage helper to young families. That, and the zoning bylaw, are probably the biggest tools for that issue.
What previous experiences do you have that make you a good candidate for city council?
For the last 10 years, I've been working in waste management. I have been working for Alberta Recycling [Management Authority] where I manage an audit department, so there's been a lot of great experience that's come with that job. The very basic element of my job is to review large amounts of data and identify errors. On council, a big thing is to read through a lot of heavy, dense reports, and come up with questions to ask so we're not just letting something slip by us. I'm really good at identifying potential errors and potential long-term issues that might arise from any decision.
On top of that, in my role I've been working with different [recycling] organizations across the country. I coordinate with the other provinces, so I've been running a nationwide organization for all the tire programs. That's given me that opportunity to work in conjunction with other jurisdictions and come to solutions as a team which is a key part of being on council as well.
I've also gone up to the Northwest Territories and helped them develop recycling programs up there. On top of that, I do have some experience on boards, especially back in university, where one of the big ones was with Alberta Public Interest Research Group (APIRG). It was a consensus board, so we didn't ever pass a decision until we came to a complete consensus. That's something that while probably not going to ever happen on council, it gives me the skillset to be able to bring people together. I think that's something that we're really in need of right now on council.
If elected, how do you plan to support the large number of students living in papastew?
The best thing we can do is housing — we need to make sure there are a bunch of housing options within the university. Beyond that there are opportunities for the city to work directly with the university in helping to diversify our economy, so that's more directly with the university, but it will provide opportunities for the students.
On top of that, I think transit is one of our two biggest keys to fighting climate change within the city. We need to really make our transit better, and I think the best way to do that is to invest in it. There is some talk about fare-free transit, which might benefit students directly, but it will also limit the ability to make our transit system better because we're pumping all of our money into covering the costs of user fees, and it lessens our ability to add more routes and get more buses on the road. Those are the things that we need, and we need to figure out the first and last mile, so it's easier for our students to actually make it to a transit hub and get to school. I still know some students are far enough away from a transit hub that they still decide to drive. When I was in university I drove every once in a while, and it's not cheap. If you're on a tight budget, which all students are, driving even one or two days a week is a little out of reach.
Another thing that I want to emphasize on council is developing our nightlife. I know that a lot of people see that as kind of unimportant, but I view Edmonton as a city that's going to be attracting bright minds from everywhere, and you can't [make people] want to live here if there's nothing to do. We have a good base in the River Valley, but people still want something to do on Monday and Tuesday nights. This city's historically been a place where you have something to do Thursday, Friday, and Saturday. So we need to make it a city that has something to do all the time, really attracting people to come here.
If elected, how will you work to address climate change in the City of Edmonton?
Climate change — as I said before — is one of the big driving forces for me getting into politics. As I've also mentioned, there are really two primary ways for the city to address climate change. One is with transit and reducing the number of vehicles on the road. If we're looking at emissions, that's a top priority — to get fewer vehicles out [there, therefore] emitting less.
In the same vein as emissions, another thing we can utilize is our procurement plan. We spend a lot of money on building things; a huge amount of our budget is on capital projects. If we are ensuring that the materials we use are more green materials, [for example] concrete, [that] has huge emissions [reduction potential] there. We focus on providing a green premium for the green concrete, reducing emissions that way is another good opportunity for us.
The other big thing that we can do is coming into buildings. New buildings will need to have strict regulations and be forward-thinking, like ensuring that there's electric vehicle parking, because that's the way of the future, and it costs a lot more to go back in after it's built and add to it. There are also old homes, for example — I live in a 1953 home, so retrofitting is a large part of this. There's a lot of houses like [mine] across the city. I'm not of the belief that we need to start tearing all these buildings down; I think retrofitting them is a way better option. We need to ensure is that everyone has access to retrofitting. If you have capital upfront there are grants right now which are nice, you can do the retrofitting, get the grant, and recover some costs. There's a lot of low-income individuals that don't have that capital and can't take out a loan to get the retrofitting done. We need to offer loans through the city, possibly tied to property taxes. Then it's not really costing them anything because of the energy savings they'll be getting that kind of covers the cost of the loan. Then eventually they pay off the loan and they get only the benefits.
Retrofitting also provides that key part of adaptation that we don't really think about when we talk about climate change and climate action. Too much of climate action is really focused on emissions reductions, but the reality is, we're Edmonton — we can reduce all of our emissions and we are not going to make any significant impact on climate change. What we need to be able to do is ensure that our people are set up for extreme weather. So I think back to last summer where we had the heat waves, there's people who were living in houses and apartments that weren't retrofitted, and they never dipped below 35 [degrees]. You think about having a little baby in that heat — that's dangerous. So we need to get the retrofitting not only to reduce emissions, but also to ensure that Edmontonians are safe and can comfortably live in the extreme heats that are probably going to become more frequent.
If elected, how will you concretely work to support Indigenous residents and students in papastew?
A big thing with the Indigenous population is we need to ensure we're doing everything we can to foster and work towards reconciliation. I know it's not something where we can ever just move on [from]. It's an ongoing project, and my biggest thing that I'd like to do is encourage more Indigenous populations to apply for urban reserves. I think that there's a mutually beneficial result in that. There will be development and access to capital for Indigenous populations to create more business opportunities, and that's really the kind of thing that we need to start looking at, is how can we foster equity within these Indigenous populations. We have the second-highest urban Indigenous population in Canada, and we only have one urban reserve that's been approved. We need to be working on that and I think that'll be a huge thing.
It's mutually beneficial because there's a lot of areas that have been underdeveloped for a long time because the city's terrible at developing. If we turn those into urban reserves they'll be developed much faster. It's not like the city doesn't benefit from that, because if these areas get developed there possibly could be some opportunities in papastew here. Those are areas that would really benefit already have a high Indigenous population, and you can get them developing.
On top of that, I think we really need to not just pay lip service to working with Indigenous populations on these development ideas. I think they need to be at the table and they need to not only be giving their go-ahead; they need to be actively involved in all the development that we are doing. I think those are the biggest things, and then of course there's always work towards anti-racism. Not just providing one course for city employees, it's got to be ongoing. [For city employers] I think it needs to be an annual thing, and we can bring in people from within the city that can provide that training and continue that work.
In any youth program, there's a lot of long-term solutions for a lot of the issues that are systemic, and I always think that those start with our children and we really need to focus there. So, there's a lot of opportunities with the Green Shack Programs and with Edmonton Public Library, to really bring in anti-racist training and improve it there.
How do you believe you stand out from other city council candidates?
I'm kind of in a weird spot — papastew has a bunch of really progressive ideas and progressive candidates, so the actual bulk of my ideas actually align with a lot of the other candidates. One thing I do have is zero affiliation with any parties, and I'm not really ever going to be a part of a party. That's a big one for me because I'm not a career politician; my plan is to get in here and work on council for at most two terms, and then get out. It's really just to better the city and not as a stepping stone in a political career. So that's what separates me from some of the others. Not having party affiliation does provide more flexibility in working with a wide range of individuals on council, and higher levels of government.
On top of that, I do have that private business experience as well. What I've experienced over the past 10 years, the management experience I've gained working across the country, all of that, and my unique view into a niche part of the environmental sector. No one else that's running in papastew has any environmental experience as well. I think that those are my two biggest things.
I also have a full-time job that I love, so it's clear that I'm not doing this just for a paycheque, and I think some people will appreciate that as well.
Fun Question: What is your favourite restaurant to visit in Edmonton?
That's a tough one! It's tough because we are probably in the best part of the city for restaurants. I'm gonna go with a classic — because it's probably the place I go to most when I go out — Padmanadi.