News
Student Voting Guide: 2021 Edmonton Municipal Election
The Gateway takes a look at when, where, how, and why students should get out and vote in the upcoming municipal election.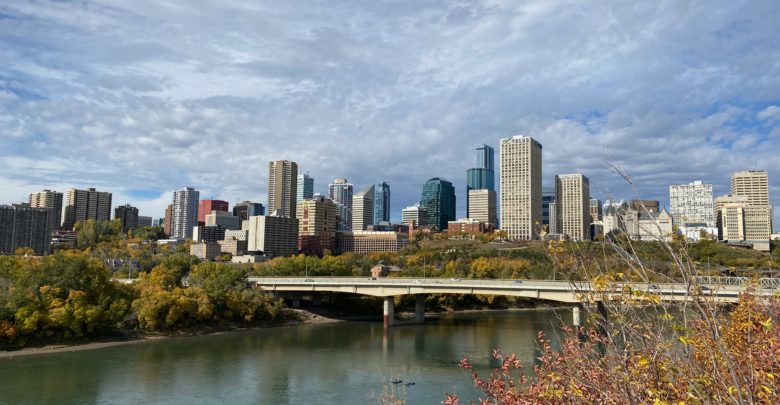 With advance voting already underway, Edmonton is close to electing a new city council. In an interview with Christian Fotang, Students' Union vice-president (external), The Gateway took a look at when, where, how, and why students should get out and vote in the upcoming municipal election.
Who is eligible to vote?
You can vote in the Edmonton Election if you are at least 18 years old, a Canadian citizen, and resident of Edmonton on Election Day.
Who and what are students voting for?
One Mayor
One Councillor for their ward
Select up to three senate nominees who may be appointed to the Senate of Canada to represent Alberta
Elect one Edmonton Catholic School Trustee for their ward or one Edmonton Public Schools Trustee
Answer two referendum questions :

Should Section 36(2) of the Constitution Act, 1982 – Parliament and the government of Canada's commitment to the principle of making equalization payments – be removed from the Constitution?
Do you want Alberta to adopt year-round Daylight Saving Time, which is summer hours, eliminating the need to change our clocks twice a year?
When can students vote?
Advance voting takes place October 4 to 13 from 1:00 p.m. to 7:00 p.m..
Students can also vote on October 18, election day, from 9:00 a.m. to 8:00 p.m..
Where can students vote?
While October 5 was the last day to vote on campus, there are nearby voting stations for students who live in the North Campus or Campus Saint-Jean area.
North Campus (Ward papastew) : Advance voting at Hazeldean Community League. Election Day voting at Garneau School
Campus Saint-Jean (Ward Métis) : Advance voting at Bellevue Community League. Election Day voting at École Maurice Lavallée
Both campuses are walking distance from their respective Election Day voting stations.
What do students need to bring to their voting station?
Voters will need to show a piece of government ID or official document that can confirm your name and current residential address. The following pieces of ID are valid: 
An Alberta Driver's License or Identification card
A bank or credit card statement
An income or property tax assessment notice
An insurance policy or coverage card
A statement of government benefits 
If voters are not using their Alberta Driver's License or identification card, they will need to bring two pieces of ID.
Accessible voting information:
If voters need more information, it is available by phone (780-443-8683), online and in print, as well as other formats upon request. In addition, closed captions and American Sign Language are available in all Edmonton Elections videos. Voting instructions are also available in other languages, including Arabic, Chinese (simplified), Chinese (traditional), English, French, German, Punjabi, Spanish, and Tagalog.
Why should students vote?
"I would argue that municipal elections have the most impact on our day-to-day lives than any of the other levels of government, despite the federal and provincial governments' connection to tuition, student financial aid, and the rising cost of education," Fotang explained.
"It's also important to think about where our city is going and the brain drain that is happening in our province," he said. Fotang mentioned how "people are leaving our cities," and that these municipal elections are a chance to vote for candidates who have a plan for not only improving our city, but for making it inviting to young people and students.
"I always say that you probably have a better chance at having influence over your Mayor or City Councillor than you do over your Premier or Prime Minister," he explained. "Local government is where voters can have a more direct impact on the outcome of a lot of things." According to Fotang, the more attention that students pay to municipal politics, the more ability they'll have to influence important decisions.
Despite past low voter turnout and voter fatigue, Fotang expressed hope that students will fulfill their civic duty and exercise their right to vote in the upcoming Edmonton Elections.