Arts & Culture
Lifestyle
Having a vegetable garden: The final harvest
This year's harvest is bountiful, yielding pumpkins, beets, carrots, and beans!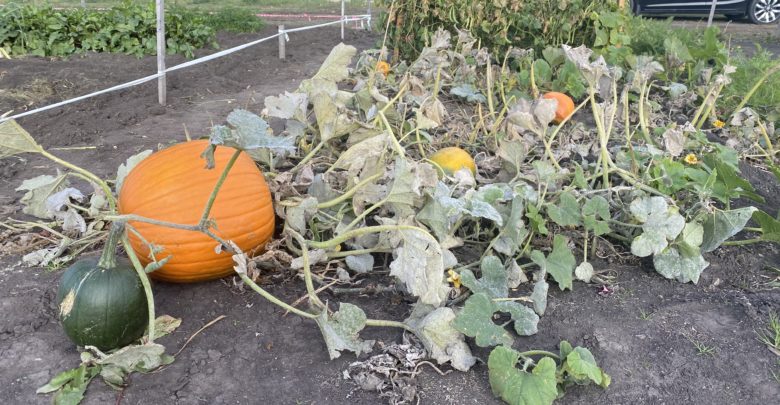 With the end of the summer season, so comes the end of my first garden. Overall, I would consider this summer a success, but as any new activity goes, I learned so much.
In my last two articles, I've gone over the difficulties and the attempted solutions as we've come across them. In my last article, I'd like to go over how our harvest went, how I'm planning on changing things for my next garden, and my overall views looking back at my summer now. 
To begin, let's talk about harvesting. The first thing we ever harvested was back at the end of July — our peas. As I discussed then, we did several rounds of picking, but unfortunately, as they were the first to be ready, they were also the first to reach the end of their growth and by the middle of August, most of the vines were dead. So, we moved on to harvest our beets.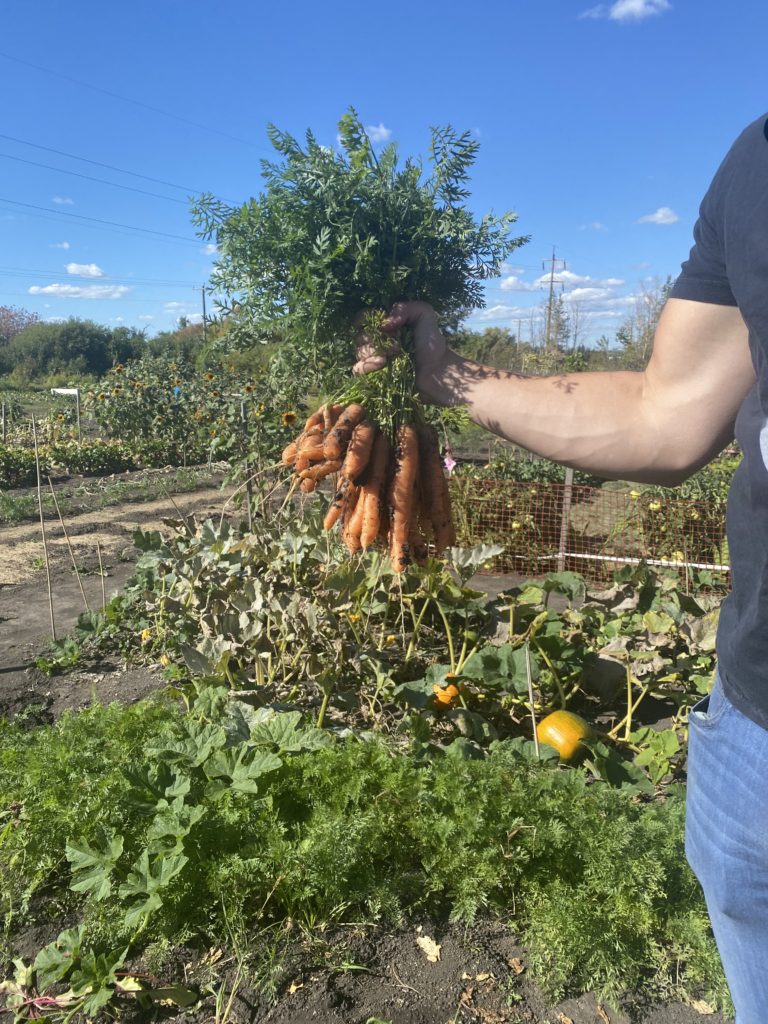 Our final yield of beets was about three large reusable bags full. We utilized the Labour Day Monday that we both had off as another good harvest day and finished pulling the last of our two rows of beets, and the first row of our carrots. As mentioned in my previous article, we did encounter some rather troublesome voles. However, despite my decisive inaction against the pests, we only lost maybe a handful of our beets to the voles and virtually none of our carrots.
Upon the beginning of harvesting we realized the first thing we needed to change in our next garden — the spacing. When pulling our beets and carrots, we often noticed how crowded these vegetables were, with several of our carrots even growing around each other.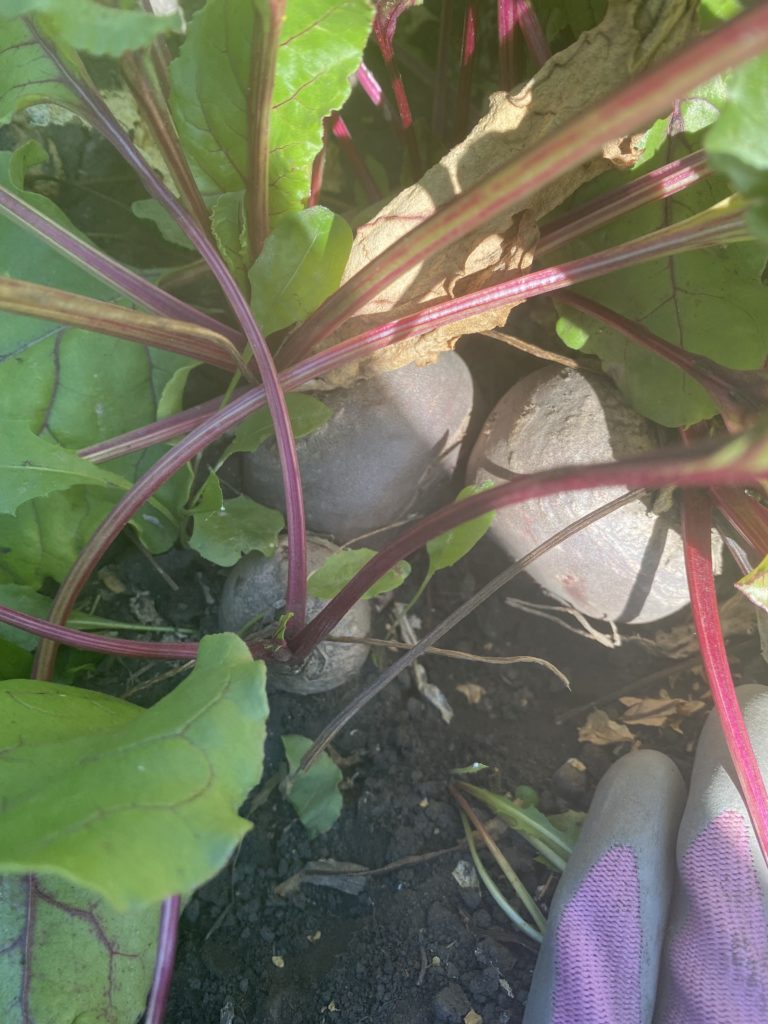 We followed the spacing guidelines of the backs of the seed packages — well, I did. My boyfriend admitted that he'd been a little lax with the spacing. We realized very quickly that our ground vegetables needed more room. Our solution came from my boyfriend's grandparents, whose plot was right beside ours. For one of their rows of carrots they'd used something called "seed tape."
Basically, seed tape is a strip that already has the seeds embedded in it to allow for perfect, pre-measured spacing, so instead of planting individual seeds all you do is plant the strip, which biodegrades as the seeds grow. My only concern with the tape is that it gives you one chance for the seed to germinate, whereas when we did it, we planted several seeds, giving us many chances for germination.
While the majority of our garden was harvested during the September long weekend, we still had one row of carrots, our beans, and all of our pumpkins.
Our garden had a policy stating that most of our garden had to be harvested by October 7, but beets and carrots could stay for another couple of weeks. So, for the first weekend of October we pulled out the trellising our peas and green beans were on, and our pumpkins.
For our pumpkins, we harvested one large pumpkin (which we've affectionately named Geralt), and a handful of smaller ones. Our large pumpkin and two of our smaller ones had turned orange, but the rest remained mostly green. These mostly green ones could've been kept on the vine for a little bit longer, however, by this point, we were fairly close to the October 7 deadline. A couple had gone bad and couldn't be harvested, so they were put into our garden's compost pile. Overall, we harvested six smaller (or jack-o-lantern) pumpkins and one giant pumpkin.
Lastly were our green beans. We planted our green beans and peas a little bit later than the rest of our garden. Since peas have such a short growing period, we didn't notice any effects of unripened fruit as the plant had died by early August anyways.
However, our green beans gave us more problems. By the beginning of October, our beans had grown but remained underdeveloped. As you can see in the image below, the beans had remained very thin.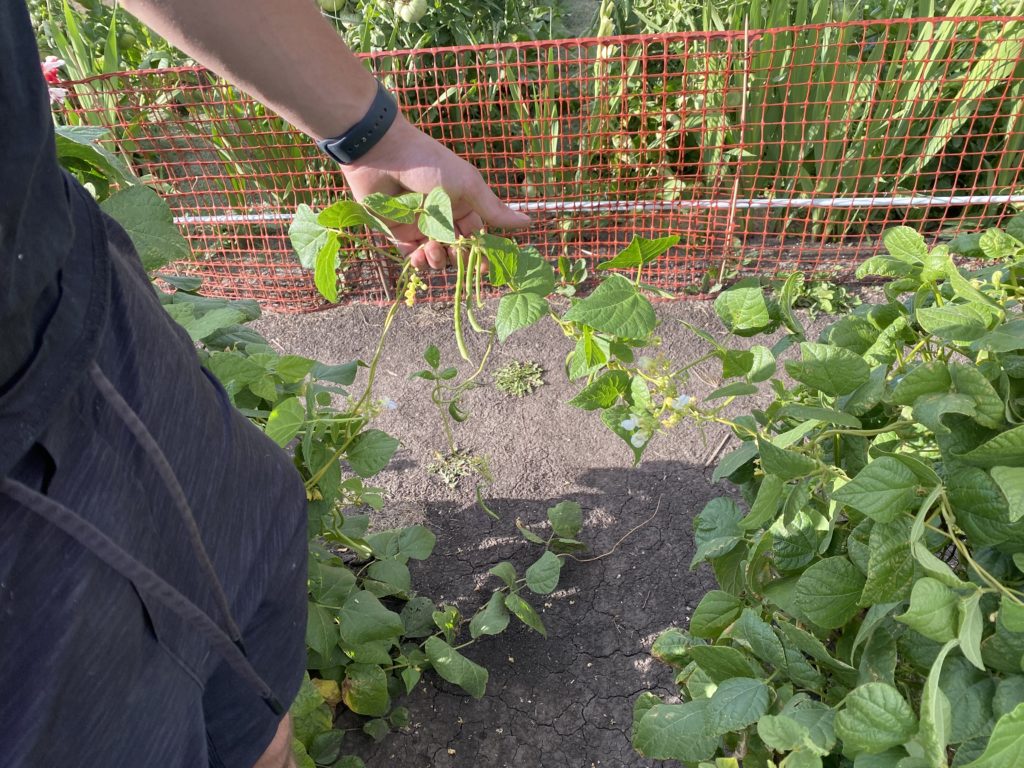 As such, the beans inside never fully developed and most never even turned green, and instead turned white. While I assume they just needed a bit more growing time, I'm not entirely sure what caused the issues with these plants.
Next season, I think we'll make a few changes. I really liked growing beets and carrots and would like to keep growing those in our next garden. However, I think I'd change the rest of the garden. As fun as it was to grow pumpkins, I think I'd wait to grow more until we had a bigger garden. The pumpkins took up about a quarter of the space in our garden and of our two giant pumpkin hills (each holding several seeds) we only harvested the one giant pumpkin. Instead of pumpkins, I'd really like to try growing some corn next year. They need less space than the pumpkins, which would let us maximize how we used our limited area of our garden plot.
I also don't think I'd grow the same trellising green beans we did this summer. Looking around the garden I saw many people growing bush green beans, which looked to yield some better results. And lastly, the peas. The peas were really exciting to grow, especially at the beginning. Since they had such a short life span, they really shot up in the early days of our gardening experience. However, they died so early that I felt like they ended up just taking up space by the end of the season. Instead of doing peas next year, I think I'd rather grow more beets. By Thanksgiving, we had already run out of beets. Alternatively, growing some sunflowers would be fun or it'd be nice to have some home-grown romaine lettuce.
Overall, I really enjoyed being able to have a garden. It's something my partner and I have wanted to try for a long time, however, neither of us really had a good place to have a garden. It had previously been something we would only be able to do once we bought a house together. However, joining the community garden gave us the opportunity to try before that. It wasn't ridiculously expensive, and it did require a time commitment, but it wasn't time-consuming. My boyfriend and I were still able to take a trip to visit family for a week and with the help of his grandparents, our garden was perfectly fine whilst we were gone.
If you've ever considered starting your own garden, I highly recommend doing it. If you live in the city with limited space, a community garden is the perfect solution. It's been a great way to spend some time outside in the summer and fall. It's been very rewarding to have grown something for ourselves, it gave my boyfriend and I something to do together, and all our homegrown foods have tasted so much better than store-bought veggies.