Arts & Culture
Lifestyle
Having a vegetable garden: July — the month of infestation
After the obstacles in starting a vegetable garden, new challenges in unprecedented vegetable growth and pests have appeared.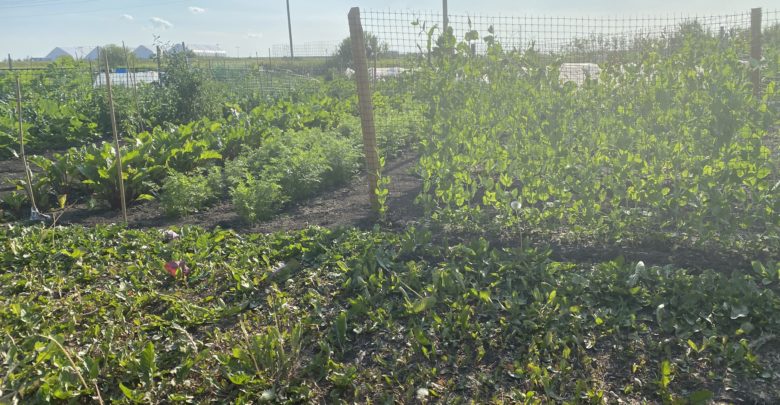 As some of you may have read in my last article, my boyfriend and I started our own (and very first) garden this summer. While we faced some trials and tribulations in May and June, July brought more changes. 
The biggest change in our garden has been its growth. By the middle of the month, our peas had almost grown to the top of the trellising and our pumpkins had grown vines across their space in our garden. For the most part, I was super pleased that our garden had grown so much through the month. However, by the end of the month, this growth began introducing some problems.
The pumpkins take over
The biggest growth this month was our pumpkins. The peas had their first few rounds of harvest, but other than the developing pea pods and some growth in the first half of the month, they hadn't grown all that much since. Even our green beans' growth was focused in the vines.
Our pumpkins, on the other hand, had vined over their allotted corner, flowered, and started producing fruits. By the end of July, they had even begun their descent over our carrots next to them and the pathways on the other sides. One vine had grown into our bean trellising. All in all, our pumpkins had overtaken our garden.
Thus began the first issue of the month — how do we contain all these pumpkins?
Upon a walk around my community garden, I noticed another plot just down the way from ours, where they had fenced in their pumpkins to grow in a line, directed by the trellising of their peas on one side, and the beans' trellis on the other. Usually, pumpkins are grown in what's called hills. Hills are basically mounds of dirt piled together to plant your pumpkin seeds in to help them germinate faster.
However, these mounds are typically grown in squares, just as ours are. Planting the hills in a square results in unrestrained growth in all directions, and as vine plants, they will grow in that direction until they are physically stopped. That's where we came across our problem — we didn't set up any blockades for these pumpkin vines. Ones that grew in the right direction were eventually stopped by the trellising of our beans, but the vines that didn't grow in that direction were stopped by nothing.
To stop the vines growing away from the trellis, we had discussed the idea of selective pruning, in which we cut the vines to stop them from growing in directions we didn't want them to go any farther. Thus, we can cut away the vines that are becoming a problem, namely those who grew over our carrots and stole their sunlight. However, this process gave me some issues. Firstly, the vines irritate my skin. Even with gloves, I walked away with rashes on my wrists. Secondly, with cutting away the vines, we had to cut away some of the fruits that had begun forming.
After a week or so, the selective pruning seems to have worked enough for our last month of our garden, and as more vines grow we will continue to trim these vines, but my favourite part of being in a community garden is walking around the garden to see how others structured their plots. As such, for the next time we plant pumpkins, I think I'll copy others in the garden who plant their pumpkins in a place where they can be contained by trellising to avoid pruning and removing any developing fruit.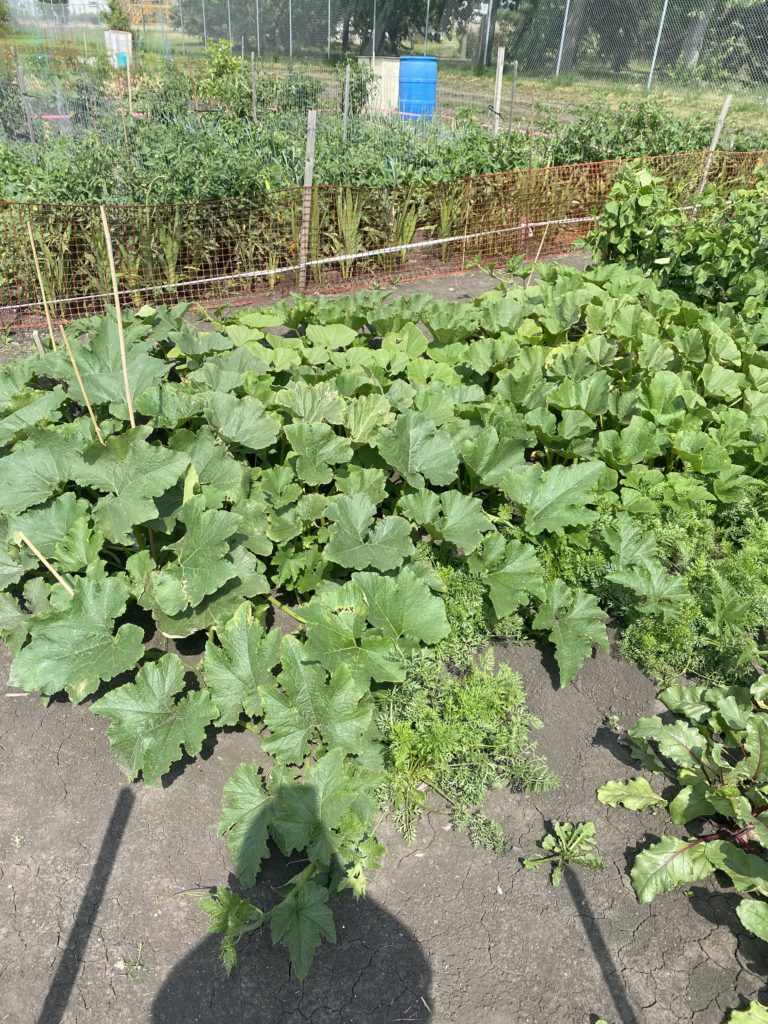 An infestation of voles
The second issue is we have, what we think, are voles.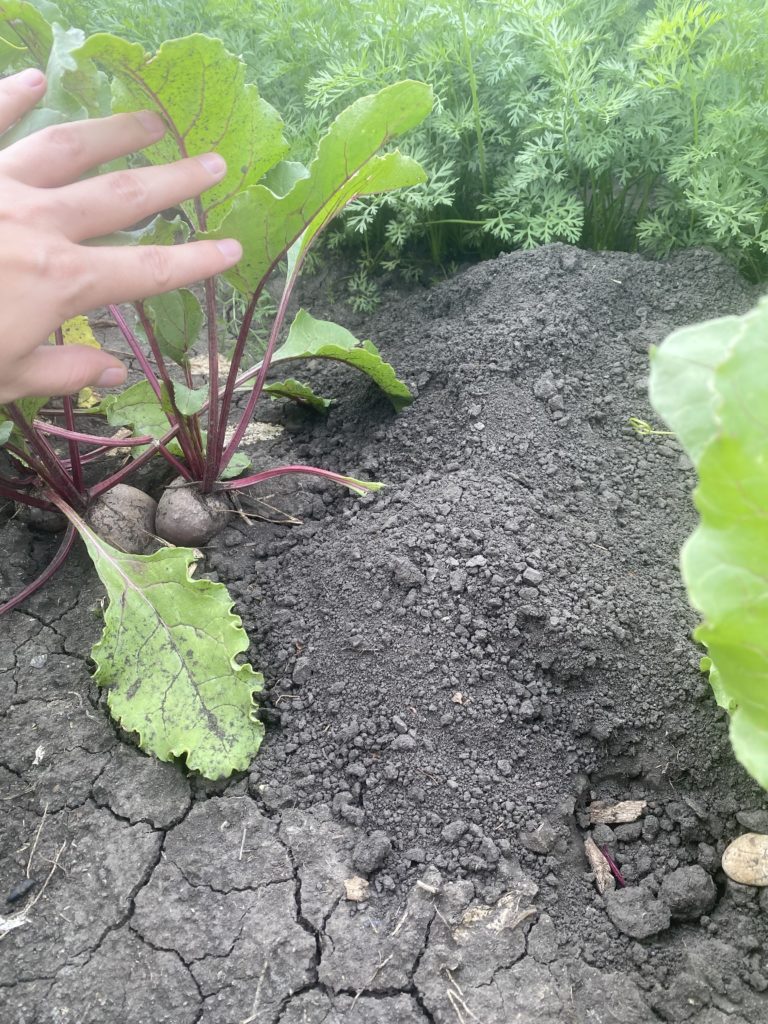 Unfortunately for me, for a large portion of this month, my partner is in Nunavut and the day after he comes home, we plan to depart on vacation. Thus, I'm left to face the mighty voles alone.
Also unfortunately for me, I am the ultimate animal softie — and voles are ridiculously cute.
Currently, the small rodents have tunnelled through a couple of rows of carrots and beets, meaning we'll either end up sacrificing a few of our veggies or I'll be left to remove some animals. Honestly, were my partner here, we'd probably just find some humane traps, and catch and release them into a better area. However, it's just me. As such, I've made the executive decision to let the voles take as much of our garden as they want. At the end of the season, I am considering taking one home with me.
While we faced much larger difficulties this month, we also experienced many highlights. In July, we picked our first peas and our pumpkins flowered and began to sprout. In August, we're hoping to keep our pumpkins contained and getting ready to harvest everything in early September.