Campus Life
COVID-19
Institutional
News
Non-Academic Staff Association wears black in support of outsourced custodial workers
For outsourced custodial staff, October 8 is their last day of employment at the university.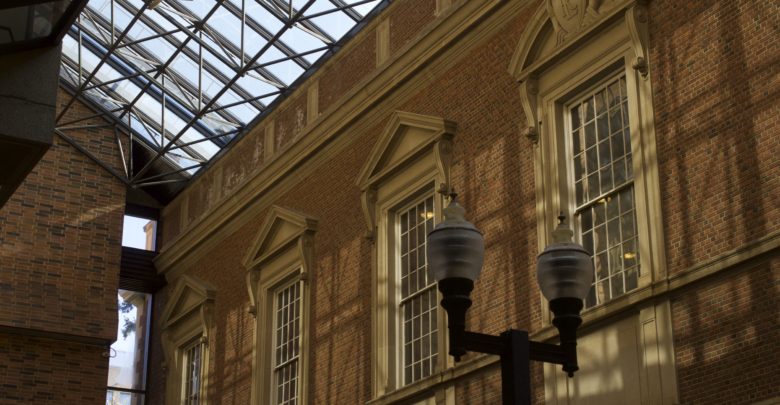 In response to the University of Alberta's final phase of custodial services outsourcing strategy, the Non-Academic Staff Association (NASA) has requested the campus community wear black in support of outsourced workers.
In response to the $170 million budget cut from the Government of Alberta, the U of A is outsourcing all remaining university custodial operations to private contractor Bee-Clean. In a statement released on July 13, NASA claimed over 60 employees will be affected by this decision. For outsourced custodial staff, October 8 is their last day of employment at the university.
Jillian Pratt, president of NASA, said the association is "devastated" about these layoffs, and described the custodial outsourcing as laying off some of the university's "most vulnerable" community members.
"A lot of these [workers] are recent immigrants, women of colour, and new Canadians, and they are some of the lowest paid workers we have on campus," she said. "To see the university choose to cut the budget by targeting them, where their [privately sourced] replacements could be making $16 to $17 an hour, is just truly heartbreaking."
She also voiced concern over the U of A's cleaning standards. According to Pratt, the university decreased the cleaning level on campus to Association of Physical Plant Administrator (APPA) level four — moderate dinginess — at the start of the pandemic.
"I've heard in conversations with folks from across campus that they're already seeing the effects of the outsourcing," she said. "Things are not as clean as they have been before, and we are waiting longer for things to get cleaned up."
Pratt said the institution's cleaning standards should be an area of concern for the entire U of A campus community.
"I would be very concerned… [lowering the cleaning standards are] not something that I imagine would be conducive to public health and safety in a time where we're experiencing the biggest wave [of the COVID-19 pandemic] we have had to date," she said. "[NASA is] very concerned, and our entire community should be."
In recognition of the outsourced staff, NASA has requested the university community wear black on October 8.

"It is a way to acknowledge, commemorate, show our thanks, and also express our sense of loss," she said. "… if the University of Alberta has touched you, then a building cleaning person has been involved in that journey. We would like you to wear some black out of respect for these folks, and to say no to more outsourcing."
For those looking to support outsourced custodial staff, Pratt recommended voicing appreciation and staying informed on future outsourcing updates.
"If you happen to see one of our great cleaners on campus today, thank them for all of their hard work and everything that they've done," she said. "On a moving forward basis, stay in contact and follow NASA's social media channels… and be fully involved on everything that is going on on campus."
"By doing all of this, you can help us see the change we want to see, to not have outsourcing, to have a great student experience, and the great campus experience that we all want to have and be a part of. Together let's make this university a campus we can be proud of again, because right now it's not feeling that way."
The Gateway reached out to the University of Alberta for comment but no official was available to provide a statement before publication.