Institutional
News
U of A asks non-academic staff to accept pay cut, reduced benefits, in contract proposal
The updated contract proposal would see non-academic staff receiving a 3 per cent reduction in pay and reduced benefits.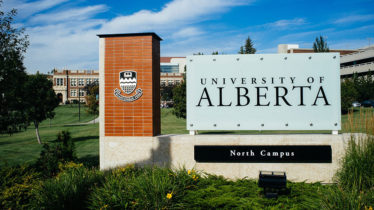 A recent contract proposal from the University of Alberta would reduce the benefits of the university's non-academic staff.
In an earlier contract proposal released April 28, non-academic staff at the U of A would have been required to pay back a portion of the salary they earned in 2021. An updated proposal released on May 9 removed that condition, keeping a three per cent reduction in pay, and reduced employee benefits. The contract would cover a five-year term, expiring March 31, 2024.
In the current contract, non-academic staff are primarily covered by the U of A for supplementary health care needs like prescription drugs, paramedical expenses, and medical services. Under the new contract, employees would contribute 20 per cent of these expenses themselves. 
In a statement from the university updated on May 10, the university highlighted the $170 million reduction to their provincial grant funding that has taken place over the past two and a half years.
"We recognize that all members of the U of A community are working hard to address current crises," the statement said. "However, to sustain our excellence in teaching, learning and community engagement, our financial reality needs to be recognized in all of our activities, including collective bargaining."
After the first proposed contract asking staff to pay back wages was released, U of A's Non-Academic Staff Association (NASA) said that they were "very appreciative" of the "many messages of solidarity, support, and outrage" they received in response to the first proposed contract in a May 6 tweet.
NASA declined to provide further comment on the proposed contract due to the ongoing nature of the bargaining process.
With files from Mitchell Pawluk.