Campus Life
Institutional
News
Arc cards replace traditionally used U-Pass stickers
Though students had to traditionally update U-Pass stickers, Arc cards will not require reactivation every semester.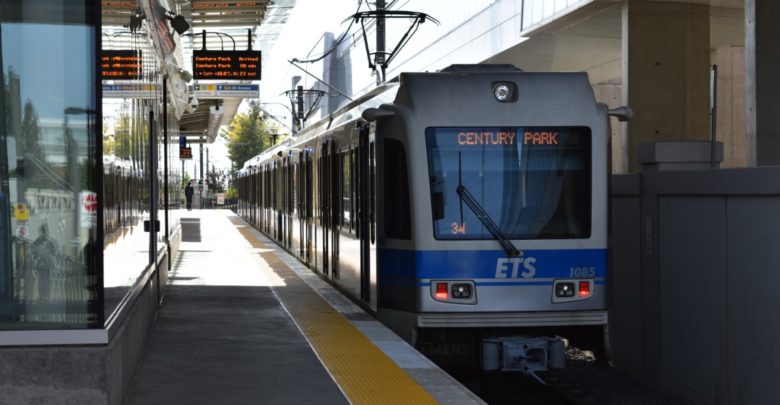 Edmonton transit will look different for students this year with the new implementation of the Arc card system. 
For the 2021/2022 academic school year, the University of Alberta is shifting from the traditional U-Pass stickers to Arc cards, an electronic fare payment system. All parties of the U-Pass will be making this transition, affecting students who take public transit within Edmonton, Leduc, St. Albert, Strathcona County, Spruce Grove, Fort Saskatchewan, and Beaumont.
Arc cards have not been distributed to students yet. According to Emily Kimani, vice-president (operations and finance) of the Students' Union, these cards will be provided to students on campus once available.
"Once we have the exact dates and sites for distribution, as well as the times, students can find updated information on the UASU website, social media, and the university U-Pass website as well," Kimani explained.
Carrie Hotton-MacDonald, ETS Branch Manager, said students can expect to receive Arc cards within the upcoming weeks.
"In the next few weeks, we'll be distributing them to the university, and then we'll work with [the university] to get them distributed to the students," Hotton-MacDonald said. "It shouldn't take too long."
Until students are able to receive Arc cards, U of A students can use their OneCard as a valid fare for using transit.
According to Kimani, Arc cards will improve the transit experience for students. Though students had to traditionally update U-Pass stickers, Arc cards will not require reactivation every semester.
"Once students get their card, they're going to have to activate it by logging into the U-Pass app, which is very simple and very straightforward," Kimani explained. "Once the card is activated, that's it… once you activate it, you are set for the rest of the semester."
When considering concerns raised for student safety while taking transit, ETS has implemented enhanced security measures. This includes an increase in the number of uniformed members, more cameras installed at transit stations, and the introduction of the transit watch program.
"Anytime you see a uniformed member… they're approachable, and you can get support and assistance from them," Hotton-MacDonald said. "Another layer [of security] that we have is cameras across the entire system… and we also added a text message service to our Transit Watch Program. If something just feels funny and feels a little bit unsafe, [students] can send a discreet text message to report the security concern."
Kimani expressed excitement over students using transit in the fall semester.
"We are definitely very excited that the U-Pass program back this fall," Kimani concluded. "I very much rely on transit, and I know that a lot of students rely on transit not only to get to campus but for day-to-day necessities."