COVID-19
Institutional
News
Students' Union
Students' Union advocates to Hinshaw for stronger health measures on campus
For those in the U of A community feeling anxious about the return to in-person learning, Rowan Ley recommended not letting anyone invalidate their fears.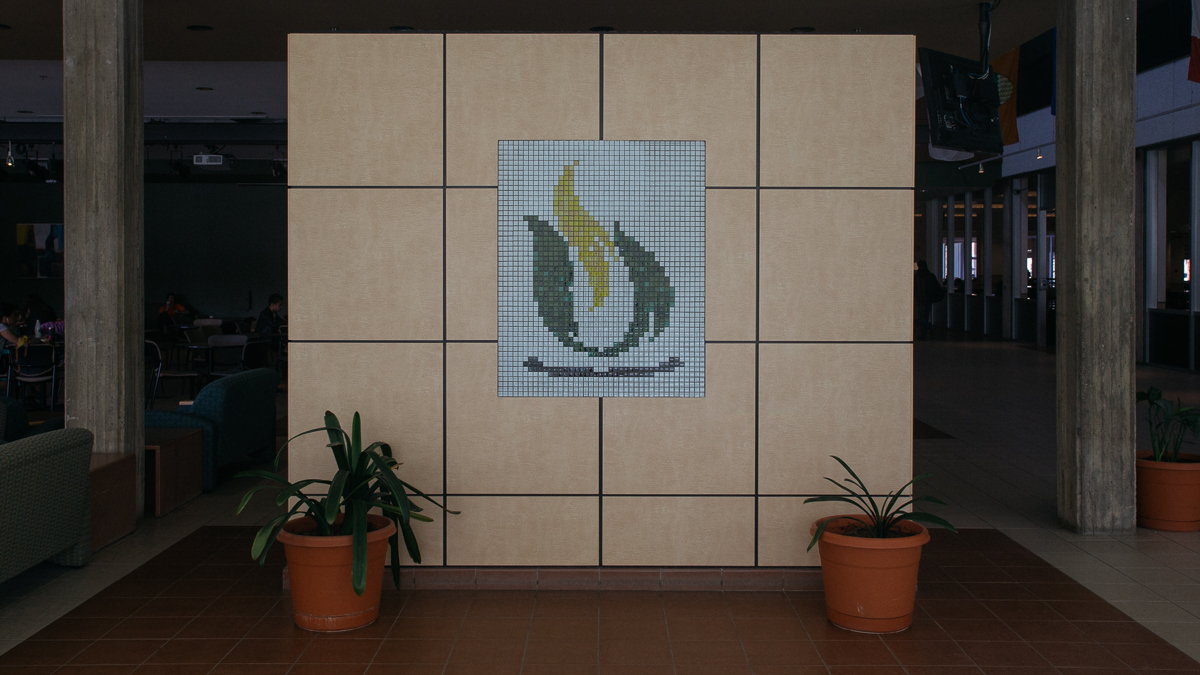 The University of Alberta Students' Union (UASU) has drafted an open letter addressed to Dr. Deena Hinshaw, the Chief Medical Officer of Health of Alberta, requesting she considers a range of public health measures for the institution as students return to campus. 
The open letter requests mandatory vaccination — with medical exemptions — for those in dormitory-style residences, shared dining areas, kitchens, and washrooms, along with mask mandates in densely-packed areas that students are required to be in, such as lecture theatres and labs.
According to Rowan Ley, president of the UASU, the open letter also asks Dr. Hinshaw to require students who test positive for COVID-19 to not attend classes or university activities in-person, to have rapid testing and wastewater testing available on U of A campuses, and increasing supports for international students.
"Dr. Hinshaw has said she is open to recommending some reasonable limited public health measures in high-risk environments," Ley said. "We [are asking] her to consider a range of limited and reasonable public health measures to ensure our return to campus is safe and responsible."
Supports for international students as they return to in-person learning would include doses of Health Canada-approved vaccines accessible to them on campus.
"If you're coming to a new country — perhaps if [English] is your second or third language — it's understandable that people might face some barriers to vaccination," Ley explained. "[The Students' Union] wants the university and the provincial government to consider having dedicated measures to ensure arriving international students can get the vaccine."
Ley emphasized the UASU's primary goal as ensuring mandatory spaces be safe for students as they return to campus.
"We are not here to say you cannot socialize or you cannot have parties," he said. "We are here to say that in spaces that you cannot avoid, where it is mandatory for a student to be … [everyone] is entitled to a safe learning environment."
When considering the U of A's current COVID-19 plan for the fall semester, Ley described the plan as on par with other Albertan universities, but poor in comparison to post-secondary institutions nationwide.
Instead of the current plan, Ley believes the U of A should work towards the example set by Canadian universities such as the University of Toronto and the University of Waterloo, both of which have put stronger public health measures in place.
"The [U of A's] response compares quite poorly to other major Canadian universities," Ley said. "A long list of Canadian universities have already mandated vaccination in residences… and we feel mandating vaccines in residence is entirely fair and appropriate, even if there may be challenges with mandating them for everyone on campus."
For those in the U of A community feeling fear surrounding the return to in-person learning, Ley recommended not letting anyone invalidate their fears.
"[The U of A community] has every right to be concerned about their own safety and the safety of their loved ones, so it's entirely fair that they're asking for stronger measures from the university," he said. "They are entitled to a safe working and learning environment, so we're continuing to work to make that a reality."