Campus Life
COVID-19
News
Hinshaw addresses vaccine impact for post-secondary in info session
Alberta's chief medical officer, answered questions about the fall semester, whether vaccines should be mandated in universities, and how international students can get vaccinated without an Alberta health card, in a May 11 information session.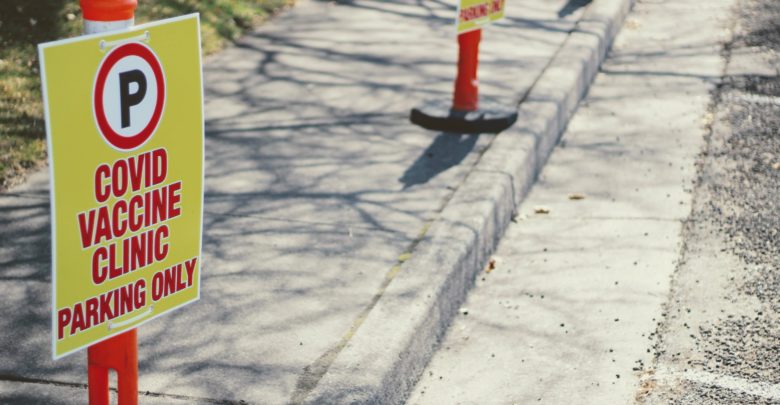 An Alberta government information session addressed what immunization could mean for university students amid the province's recent COVID-19 vaccine eligibility expansion. 
The March 11 information session was attended by 190 people, and began with a brief presentation where Dr. Deena Hinshaw, Alberta's chief medical officer, detailed Alberta's current vaccine eligibility and progress, and efforts to address barriers to immunization by increasing the public's confidence in the safety and effectiveness of COVID-19 vaccines.
Hinshaw shared a "call to action" for those in post-secondary institutions to "engage [their] networks," citing one lottery system set up by the University of Lethbridge where vaccinated students can enter with the chance to have their Fall semester tuition and fees covered.
"If you're thinking about ways to encourage staff and your students to step up for immunization, there's lots of different ways that you can … help us encourage vaccine uptake," she said.
According to Hinshaw, as of May 9, 1,916,957 vaccine doses have been administered and 44.5 per cent of those over 16 have been vaccinated with at least one dose. 
Hinshaw said that achieving the highest possible vaccination coverage is key for getting "back to the activities that we have been missing for the last year."
"It's about creating social norms, and needing as many people as possible to step up and get their two doses of vaccine to be able to get back to the things that matter," Hinshaw said. "From a societal or population perspective, I think the thing that most [university students] have missed the most is being able to socialize and gather with people who they don't live with."
Hinshaw comments on expectations for Fall Semester
Hinshaw responded to a question about how she sees COVID-19 and public guidelines shaping the Fall 2021 semester. 
"My best guess, given our current trajectory on vaccine supply is that by the fall, we will have very minimal public health requirements in place," she said. "I anticipate that we will be able to have people return to class in-person."
Though Hinshaw said that she anticipates the world will "be living with COVID-19 for some time," she said that she hopes vaccines will be able to significantly decrease surges of hospitalizations and deaths even if COVID-19 and its variants continue to be transmitted.
"Ultimately, it's those really significant impacts that are the only reasons why we have had to use these very significant restrictions," she said.
Hinshaw added that she anticipates that two meter distancing requirements will not be required come fall, and that many "if not all" of the requirements currently in place could be lifted as well.
She highlighted that she "can't guarantee any of this."
Vaccination recommended, not required, Hinshaw said
When asked to give her advice about whether universities should mandate vaccination for students or staff, Hinshaw noted it has been provincial policy to avoid barring those who are not immunized from activities.
"I think what we want to do is reduce barriers, provide accurate information, make it as easy as possible and as attractive as possible, and really help people understand the benefits of getting immunized not just for themselves but for those around them," Hinshaw said.
She also added that as far as mandating vaccines for university employees, universities should "consider the labour implications before going down that road."
International students can book vaccine appointment without health number
Though pharmacies and physicians' offices require a provincial health number for those booking appointments, Hinshaw said international students and temporary residents can call 811 to book their vaccine appointment without an Alberta health card.
This is a change from the original three month residency requirement that accompanied the initial vaccine rollout. Now, residency, "should not be a barrier," Hinshaw said.
She added that temporary residents will not require a valid immigration document such as a study permit or work permit in order to receive the vaccine.
"The only documentation I'm aware of [temporary residents] needing is proof of identity," Hinshaw said.