Institutional
News
Edmonton New Democrat MP tables bill to strengthen support of post-secondary education
The Canada Post-Secondary Education Act is meant to separate post-secondary funding from the rest of federal transfers that are received by Canadian provinces.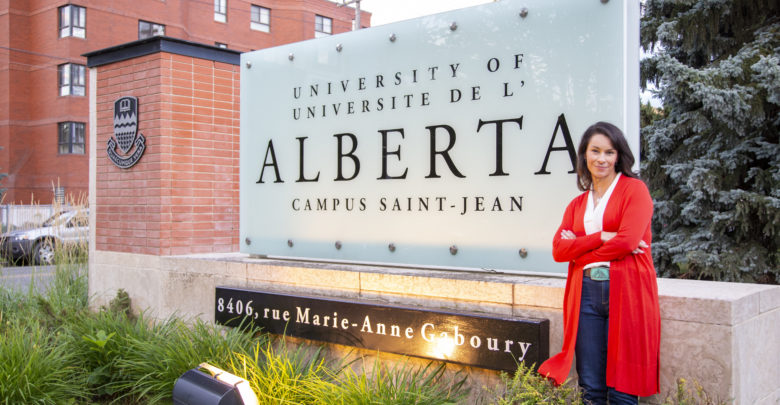 Heather McPherson, NDP Member of Parliament for Edmonton Strathcona, tabled Bill C-312 — the Canada Post-Secondary Education Act — as an attempt to strengthen federal government support for post-secondary institutions. 
Brought to the House of Commons on June 17, the private member's bill provides a framework for standalone transfers for post-secondary education. Versions of Bill C-312 have been tabled in previous Parliaments, with McPherson describing the ideas within the bill as something people have been calling for for a number of years. One of Bill C-312's components ensures a certain portion of money sent to provincial governments by the federal government is used specifically for post-secondary institutions. 
"The bill is meant to ensure the federal transfers that go to the province, which includes funding for post-secondary education, will now be pulled out and made separate," McPherson said. "Funding for post-secondary education would be separated from other transfer payments. This would mean the UCP, or whichever government is in power, wouldn't be able to use those funds for anything but post-secondary education."
According to McPherson, in order for a province to qualify for a cash contribution, post-secondary educational institutions in the province must satisfy criteria laid out by Bill C-312.
Some of these criteria include post-secondary institutions being operated on a non-profit basis, protecting the autonomy of staff and students, and the prevention of outside entities exercising influence over research, the development program curricula, and employment decisions.
When tabling Bill C-312 in the House of Commons, McPherson described post-secondary educational excellence and accessibility as "the single most important driver of a growing economy and a better Canada."
She mentioned these institutions as drivers in attracting scholars, researchers, and innovators to Alberta. According to McPherson, there is an increasing need for governmental support for post-secondary education.
"The [budget] cuts we're seeing to post-secondary institutions are misguided," she said. "They will lead to Canada being in a worse situation looking to afford a developing and diversified economy for places like Alberta."
For students, she claimed Bill C-312 will result in greater federal investment towards post-secondary institutions, equaling a higher quality of education.
"This [bill] would mean that the burden of tuition and the burden of paying for shortfalls wouldn't be the fault of students," McPherson said. "It would mean that there would be a higher quality of post-secondary education… and it would be more affordable for students. The goal of this bill is to make sure the federal government is playing its role to ensure post-secondary is funded."