COVID-19
Institutional
News
NDP Edmonton MP pushes Ottawa to extend federal student-loan freeze during COVID-19
The NDP pushed the Liberal government to initiate the moratorium on payments back in March as well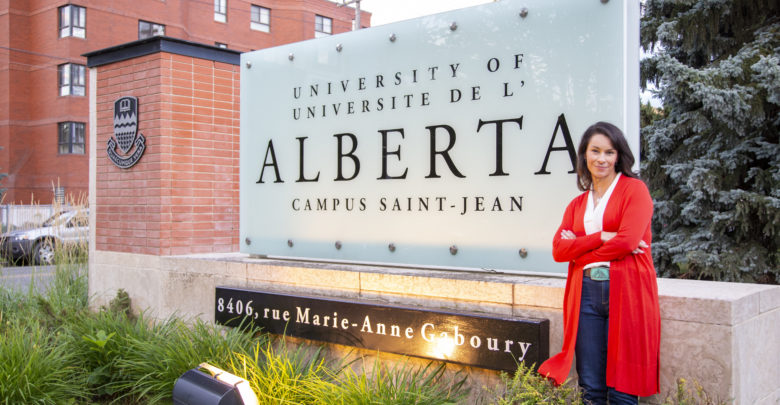 The federal government has taken the first step in extending the moratorium on student loan repayments to 2021.
On November 24, the House of Commons unanimously supported Edmonton Strathcona Member of Parliament (MP) Heather McPherson's private member motion, which calls for the government to extend the moratorium on student loan repayments.
In March, the Liberal government introduced a six-month interest free on the repayment of Canada Student Loans for all individuals currently in the process of repaying these loans. moratorium. This measure of relief during the COVID-19 pandemic for post-secondary students and recent graduates expired on September 30, 2020.
Support of the bill is the first step in parliamentary procedure. The motion signals to the government that members are in support of amendments to the bill governing the Canada Student Loans Act.
Member of Parliament for Edmonton Strathcona Heather McPherson said she was "delighted" that her motion carried forward, as an alumni and as the representative of the constituency of the University of Alberta.
"I have been hearing from students and recent graduates since March, and they are feeling increasingly desperate and challenged… in somehow making it through this school year," McPherson said. "We knew we needed to get help for students, and we are happy we were able to get that help in the spring."
"But, COVID-19 isn't over… and that means supports for students can't be over either."
Bryn de Chastelain, chair of the Canadian Alliance of Student Associations, said he appreciated the private members' motion.
"We appreciate that the House is discussing student issues. This entire month student leaders have been meeting with MP's and Senators to discuss our priorities. From increasing grants for reskilling, mental health funding, any support for students is welcomed."
Rowan Ley, chair of the Council of Alberta University Students and vice president external of the University of Alberta Students' Union, said that he was pleased with the support of the motion.
"The Students' Union is very pleased to see Heather McPherson's motion to extend the student loan repayment moratorium into 2021," Ley said. "We are particularly pleased that this motion passed unanimously."
"Students and recent graduates are facing the greatest financial challenges in living memory, and we are grateful to see parliament acknowledge that," Ley continued. "We hope to see the government follow through quickly on the will of the House, which would set an example for provincial governments to follow."
McPherson said that the federal New Democratic Party (NDP) will continue to advocate for students.
"The NDP has been pushing for a rehaul of our student loans program," McPherson said. "It is my opinion that we should be moving towards free tuition for post secondary students."
"There are 24 or 28 countries in the world, depending on who you ask, who have free tuition for students," she continued. "Canada should be one of them."