Campus Life
News
AASUA launches petition against UCP cuts to post-secondary funding
The campaign's petition directed at the United Conservative Party has received over 3,000 signatures.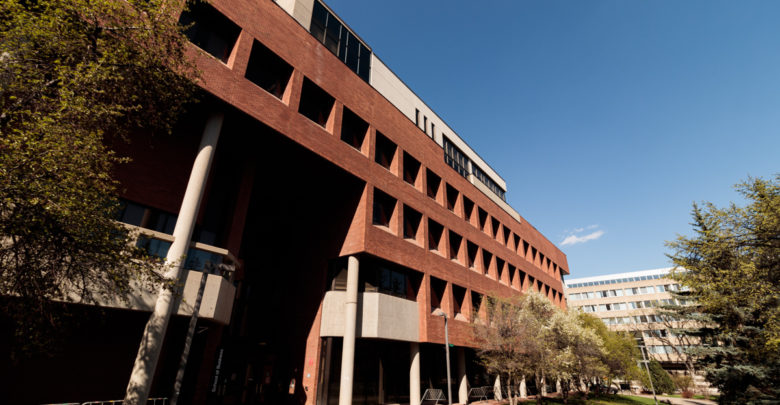 The Association of Academic Staff at the University of Alberta (AASUA) has launched a campaign and petition against the provincial government's budget cuts to post-secondary education.
In February, the university received a higher-than-expected 11 per cent cut to provincial funding under Budget 2021. The Protect Our Future campaign was launched by the AASUA — the union for teaching, faculty, library, and administrative staff — on March 22. The campaign aims to reverse these recent budget cuts while also preventing further provincial cuts from going forward. The campaign also wants to start a conversation about the value of post-secondary in the province.
Ricardo Acuña, the president of the AASUA, said he felt it was the association's responsibility to speak up about how the cuts will hurt the university and the province at large.
Acuña said the funding cuts will severely impair the university's ability to contribute to the common good of the province, and fail to recognize the value of strong post-secondary institutions.
"As a public institution, we have a public-interest mandate," Acuña said.  "We make a contribution to research, innovation, public discourse, arts, culture, creativity across the province. We are the ones that help prepare young people for whatever jobs they are going to take on in this province in the future." 
The campaign encourages those in the campus community, alumni, and the public at large to be vocal about the importance of post-secondary institutions by signing their petition, writing letters and contacting their member of legislative assembly (MLA), and talking to others in their community.
"We're hoping that everybody in the university community gets involved in this and tells our story about why we matter," Acuña said, "We want Albertans to see the value we add to this province so that they're in a better position to advocate for us as well."
According to Acuña, the budget cuts also create internal challenges for the university, such as losing campus employees that do important administrative, research, and information technology (IT) work.
"We're losing that which makes it harder to do our jobs and fulfill our mission of providing world-class teaching and research," he said.
So far, Acuña said the AASUA has received widespread public support through social media channels, and surpassed the halfway point of the petition's 4000-signature goal in just three days. The government, however, is yet to comment on the campaign.
As both declining oil prices and the COVID-19 pandemic continue to affect the economy and people's well-being, Acuña said universities play an integral role in rebuilding the economy and livelihoods.
"Without a strong system of universities to contribute research, innovation, creativity, and entrepreneurship to the province, those recoveries are going to be that much harder," Acuña said.
"We need our universities making public interest contributions more now than we ever have before. We should be doing the opposite — investing in post-secondary instead of cutting from it."