Arts & Culture
Campus & City
Metro Cinema opens in-person screenings to the public
With in-person screenings now open, Metro Cinema encourages university students to take advantage of the student discount.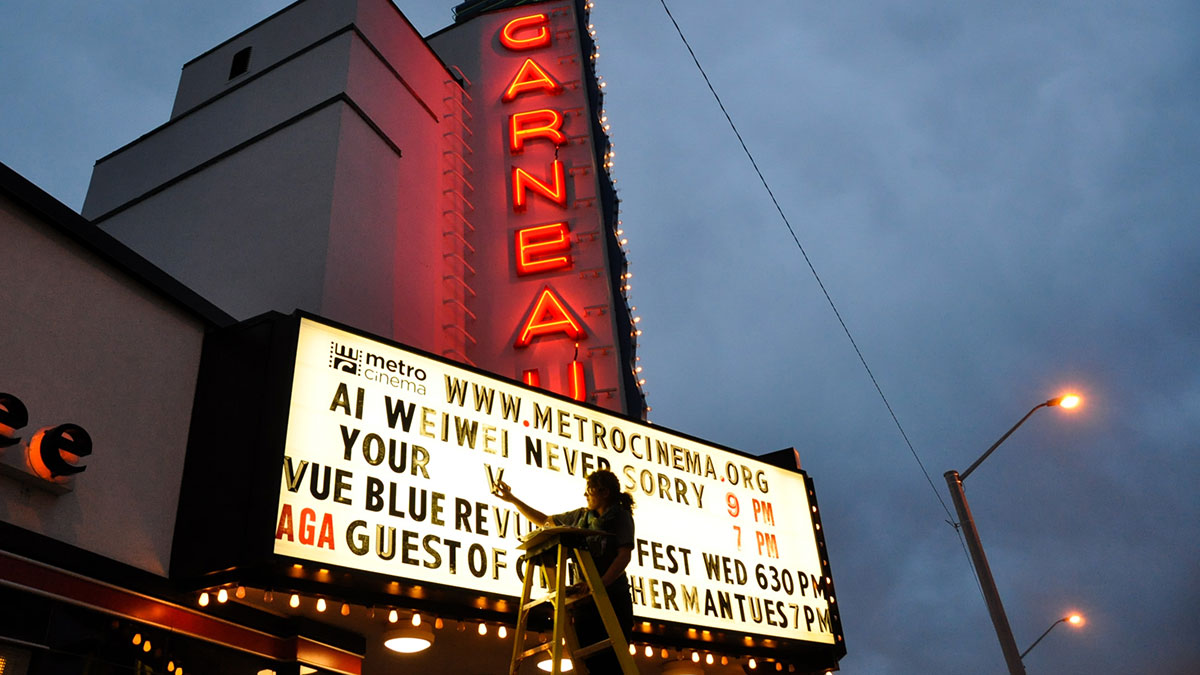 Edmonton's Metro Cinema — which operates out of the historic Garneau Theatre — has resumed in-person film viewings, in addition to virtual screenings, as of June 18. 
The local cinema is operating in-person at a restricted capacity, with COVID-19 precautions in place. These restrictions include a socially distanced seating plan and reduced capacity. According to Dan Smith, Metro Cinema's executive director, this will allow moviegoers to enjoy their favourite films from a distance.
"We have a seating plan that has various seating groups around the auditorium, with each [seating group] socially distanced from one another," Smith said. "You can join your family bubble for a film and be at a safe distance from everybody else."
The facility has enforced other COVID-19 precautions alongside the seating plan. This includes plexiglass at the concession and box office, newly introduced touchless payment options at the concession, readily available hand sanitizer, and enhanced cleaning measures.
To kick off in-person screenings, Metro Cinema stuck with a "we're back" theme. Films screened opening weekend were Night of the Living Dead, Robocop, Terminator 2: Judgement Day, and Cinema Paradiso.
"For our in person screenings we wanted to go with some fun crowd pleasers, some audience favorites, and something with a bit of a 'we're back' feel to them," Smith said.
Smith described Metro Cinema's programming as diverse, with a film for everybody.
"We always endeavour to have a very broad list of films each month," Smith described. "There's pretty much something in our programming every month for [everybody]."
When considering in-person cinema, Smith described it as a much richer experience than virtual screenings.
"I am just so happy to be watching a film on a big screen again," Smith said. "The cinema experience on your couch is just different — it's not as rich as it should be. It's not a social experience. Even with social distancing, sitting in an auditorium with others, and taking in the same film, laughing at the same moments, and experiencing the big picture and big sound is a richer experience."
With in-person screenings now open, Smith encouraged university students to come to the theatre and take advantage of the student discount.
"We still have a student discount… so we encourage students to come out and see what a theatre like ours has to offer," Smith said. "I hope that every student will take a stroll down to the Garneau and check it out."