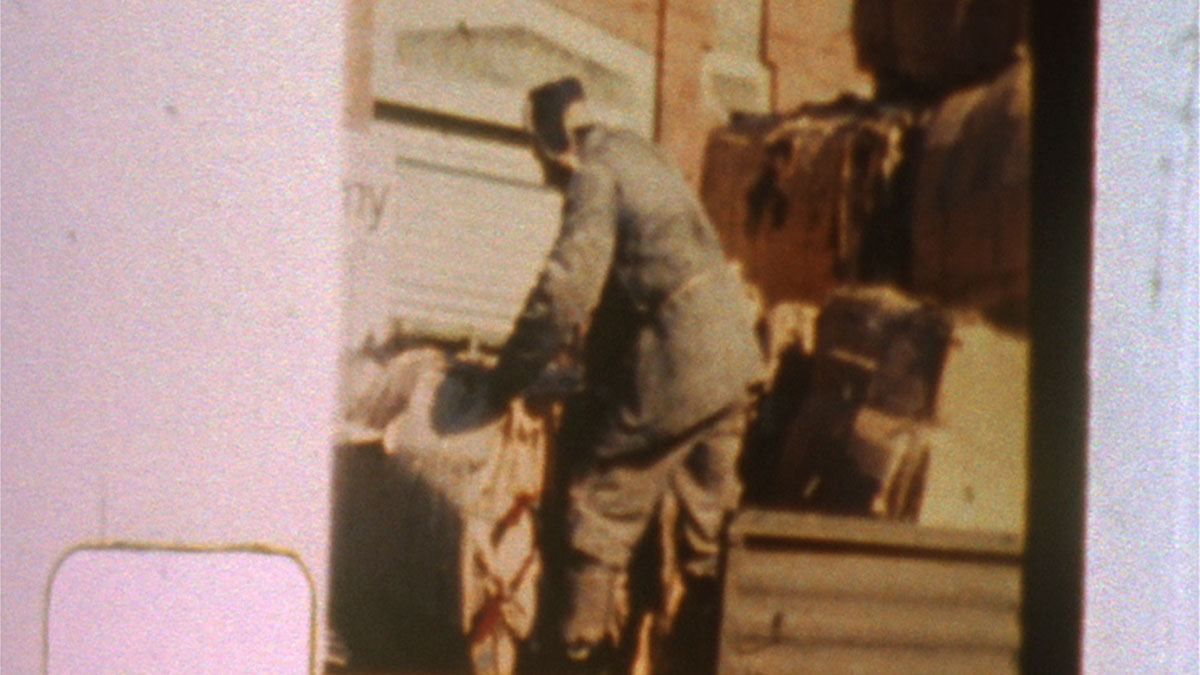 The Festival of (In)appropriation
Thursday March 10, 2016
Metro Cinema (8712 109st)
Jaimie Baron, Lauren Berliner, and Greg Cohen
$9 with student ID
Ever since The Blair Witch Project scared every teen into never going camping again, the term "found footage" draws to mind low-budget, shaky-handed, pseudo-documentaries like Cloverfield, Project X and the Paranormal Activity series.
For the past seven years, however, the Festival of (In)appropriation has challenged audiences to rethink their definition of the term by presenting them with short, experimental films that rework older videos in ways not intended by their original creator. This year's programme — which debuted on Feb. 21 in Los Angeles — features 12 films that grapple with broad concepts like mental illness and nuclear apocalypse by extracting from sources like Britney Spears music videos and game footage from Call of Duty: Black Ops.
Jaimie Baron, the director of the Festival of (In)appropriation and an assistant professor in the University of Alberta's Department of English and Film Studies, admits true found footage film "is not for everyone."
"If you open yourself up to it, you can have a truly transformative experience," she says. "I hope audiences will come ready for a different kind of experience from the ones we usually have at the movies."
Baron decided to found the festival in 2009 after she began to notice how few settings are devoted to showcasing recycled cinema. Since its inception, the Festival of (In)appropriation has screened diverse content within found footage cinematography, from a remix of Hitchcock's Rear Window to a film devoted entirely to images of the human clitoris taken from medical textbooks.
This year, audiences will be guided through films that, among others, juxtapose Shakespeare's Othello and the O.J. Simpson murder trial and deconstruct our linear perspective of time by beginning with David Bowie and ending with Dr. Spock. Instead of creating new stories, these films dissect and explore ones we already know.
"For me, the festival is a way to keep apprised of what artists are doing with found materials and to get to know those artists," Baron says.
"I also hope to promote their work and get it shown as widely as possible."
Since the 1980s, the act of reusing old sound recordings in new songs has become common— 14 of the 18 tracks on Kanye West's new album, for example, are based on such samples. Though the similar practice of reworking clips from old media into new videos has been happening since the 1936 film Rose Hobart, recycled film remains a distinct subgenre.
With the development of new technologies, this subgenre is growing. Still, the Festival of (In)appropriation, which will be made available on video for wide release later this year, remains one of the few venues in the world catered toward found footage cinema.
"Although there are some other festivals that showcase found footage, (they) mainly show kind of campy materials like funny old VHS tapes," Baron says.
"The Festival of (In)appropriation is focused not only on exhibiting interesting found materials but also on creative strategies for reframing and manipulating their meanings."