Institutional
News
BREAKING: Alberta 2030 strategies launched
The Minister of Advanced Education said Alberta 2030 will ensure students have the skills needed for Alberta's workforce.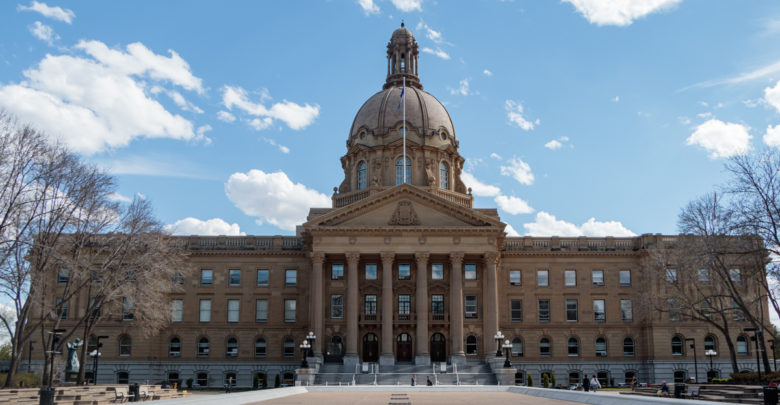 The province has officially launched the Alberta 2030 strategies to steer Albertan post-secondary towards building a "highly skilled and competitive workforce."
This morning the Minister of Advanced Education Demetrios Nicolaides launched the strategies for Alberta 2030: Building skills for Jobs, a ten-year plan on re-vamping post-secondary education to focus more on building workforce skills for students. Alberta 2030 began in the summer of 2020, official strategies were launched today after months of consultation.
Nicolaides highlighted the six goals Alberta 2030 aims to achieve:
Improve Access and Student Experience: focused on ensuring post-secondary is accessible to all Albertans
Develop Skills for Jobs: focused on creating transparency around market labour outcomes and giving post-secondary students skills needed for jobs
Support Innovation and Commercialization: focused on strengthening the commercialization potential of post-secondary research
Strengthen Internationalization: focused on becoming a leading destination for global talent
Improve Sustainability and Affordability: giving post-secondary institutions more flexibility to generate their own revenue
Strengthen System Governance: focused on creating a more collaborative governance system between post-secondary institutions.
Nicolaides also highlighted specific strategies to make each goal possible.
When it comes to improving access and student experience, the minister said the province will work on updating the transfer system so students do not repeat courses, expanding digital infrastructure to meet students, efforts to further include Indigenous students, and expanding open-education resources.
For developing skills for jobs, the province will provide every undergraduate student with a work-integrated learning opportunity, something the minister said Alberta will be the first province to do. The province will also work on creating more apprenticeships.
Under innovation and commercialization, the minister mentioned creating an intellectual property framework, which he believes will incentivize faculty to pursue "entrepreneurial activities." He also said the province would work to bring post-secondary institutions together with investors and the private sector.
In terms of internationalization, the minister said the province will focus on creating an "education in Alberta brand" highlighting reasons why international students should study in Alberta.
For improving sustainability and affordability, the provincial government will maintain a cap on tuition increases and increase need-based student aid. The minister also said the university will deconsolidate large research focused post-secondary institutions such as the U of A. This means the U of A's budget will be seen as separate from the province's, giving the institution more freedom and autonomy from the government, notably in regards to pursuit of other forms of revenue.
Lastly, under strengthening system governance, the minister hopes to create a "Higher Education and Skills Council" that would help guide him as he implements Alberta 2030.
Post-secondary needs to adapt with economy, minister says
According to Nicolaides, the creation of Alberta 2030 is a necessary response to how Alberta's economy is changing.
"As Alberta's government moves forward with an ambitious strategy to create jobs and build and diversify our economy, it's essential that we build a highly skilled and competitive workforce, strengthen innovation, improve commercialization of research and forge stronger relationships between employers and post secondary institution," he said.
The minister said with automation and technological advancements taking over certain jobs, students need to gain skills that will hold up in the rapidly changing workforce.
"The skills demands of employers are rapidly changing as more seek employees with digital, critical thinking, communication, social and collaboration skills," he said. "We must do everything possible to ensure postsecondary graduates and other adult learners are equipped with the skills for jobs."
The minister also noted that this is the first "comprehensive" review of post-secondary in 15 years.
He highlighted that Alberta 2030 was created after consultation with various stakeholders such as post-secondary institution leaders, students, faculty, staff, industry and employers, and community members through town halls, roundtables, and online surveys.
In light of this consultation, he noted that Alberta 2030 marks the beginning of a changing relationship between post-secondary and the rest of Alberta.
"This is the start of working differently as an ecosystem and this strategy is just the first step on the journey."
Nicolaides said that the province will immediately begin working on work-integrated learning, creating new apprenticeships and decosolidating its largest institutions, including the U of A.
President Flanagan highlights U of A benefits in Alberta 2030 strategies
University of Alberta President Bill Flanagan also spoke at the press conference this morning, speaking in favour of the newly launched strategies.
"Today marks a new important strategic direction for all post-secondary institutions in Alberta, and I know that all of us in this sector, look forward to continuing to work with [the minister] and to achieve the ambitious goals set out in Alberta 2030."
Flanagan highlighted how certain Alberta 2030 strategies would directly benefit U of A students, such as more work-integrated learning opportunities, even though he highlighted that the U of A already offers 80 per cent of students work-integrated opportunities.
"To be globally competitive, students need to learn and apply skills and build professional networks as early as possible in their education," he said.
Deconsolidation was also an aspect of Alberta 2030 that Flanagan said would benefit the university, calling it a "red-tape reduction" strategy.
"It will allow us to be much more innovative and entrepreneurial in terms of driving the revenue growth for the university, which of course we can invest in our teaching and research, research permission," he said. "So, this is a, this is an enormously important step."
Deconsolidation will also allow the university's research to better serve Alberta, Flanagan said.
"[Deconsolidation] will allow us to be more able to more effectively plan for our future, to generate new sources of revenue, and enable us to be full with the province, and building future prosperity," he said.
Flanagan also said that many large universities already practice deconsolidation, and this Alberta 2030 strategy will create a "level playing field" with other Canadian post-secondaries.
"Deconsolidation will unleash the full potential of the University of Alberta to operate as an engine of economic growth for the entire province."
For Flanagan, Alberta's 2030 plan to increase innovation and commercialization will aloow the university's research to better serve Alberta.
"Increased innovation and commercialization promises to drive greater economic and social growth, to the benefit of all Albertans," he said. "For more than 100 years, the University of Alberta has led some of the most important innovations in Alberta, and beyond."
With 20 per cent of U of A students being international students, Flanagan said he was "delighted" to see internationalization as one of the goals put forth by the minister.
"Almost half of our international graduate students become citizens or permanent residents, bringing highly skilled people into our workforce, contributing to a growing, thriving future for Alberta."
Overall, Flanagan said the U of A will work with the minister to achieve the goals set out by Alberta 2030.
"The University of Alberta looks forward to working closely with the Government of Alberta to achieve the ambitious goals set out November 2030."
With files from Pia Co