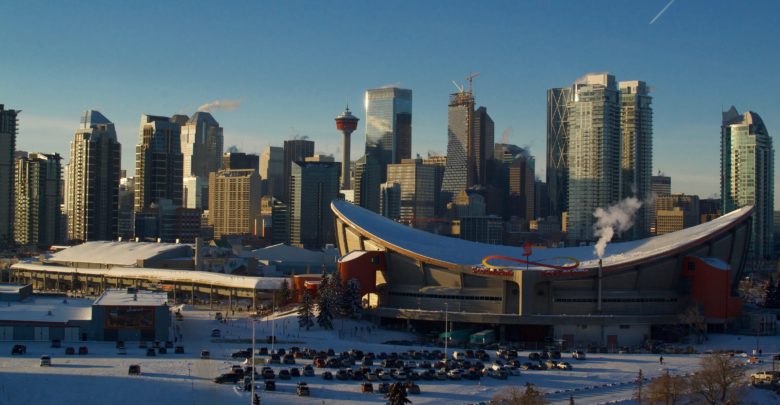 It's the wild west out here, but bringing the Calgary Stampede back this summer is too wild — and possibly going to set back the pandemic progress we've seen so far.
According to the Calgary Stampede's website, the "greatest outdoor show on Earth" is set to come back July 9 to 18. These dates are coming up fast — especially in regard to vaccine progress. With current vaccination rates, holding the Calgary Stampede this year seems like a poor choice.
Albertans aged 12 and up just started getting COVID-19 vaccinations on May 10, and the province has just started second-dose vaccination appointments. Those vaccinated for their first dose can currently book appointments, while those vaccinated in April and May can start on June 14 and 28, respectively.
Opening vaccination appointments on June 28 for those who got their first dose of the COVID-19 vaccine in May is risky. There's a chance that many young people won't have their second shot in time for the Calgary Stampede, let alone peak vaccination efficiency following the two-week waiting period.
Even if most people had received their second dose of the COVID-19 vaccine, there would be no way to tell which people have been vaccinated, and which have not. A possible solution is implementing vaccine passports prior to Stampede. These passports are documents that would provide an individual's vaccination status in return for access to services, travel, or certain locations. Unfortunately, the federal government has reacted unenthusiastically to calls for vaccine passports being used domestically.
As per provincial guidelines, the Calgary Stampede is also requiring masks to be worn indoors. Though it's great that they will enforce mask-wearing indoors, walking around outside mask-free is still viable. Those who have been to the Calgary Stampede in the past know how crowded the event can get.
The Calgary Stampede assures visitors that there will be "enhanced monitoring in spaces and public corridors to ensure physical distancing measures," but no other information about this guarantee is provided. Much like the vaccination progress of attendees, the methods the Calgary Stampede will use to control crowds and prevent spread seem vague and performative.
Additionally, the province moved forward with the first phase of a three-stage reopening plan on June 1. This reopening plan received some criticism from doctors. They believe the stages are placed too close together to determine the effect of different stages on the rate of hospitalizations, among other concerns.
We have yet to see whether or not the phase one reopening plans will be successful, or if they'll cause an increase in cases. Leader of the New Democratic Party (NDP) Rachel Notley raised concerns that the reopening plans were rushed in order to hold the Calgary Stampede in a tweet. She questions whether "[Kenney] simply worked backwards from the first day of the Calgary Stampede" or followed the advice of medical professionals in deciding the reopening stage.
As of now, there's no evidence that the reopening plans were based around the Calgary Stampede. However, the Calgary Stampede's influence on the Albertan economy isn't to be laughed at, with their website claiming that the event contributes more than $540 million to the Albertan economy annually. With businesses hurting from the pandemic's restrictions, the Calgary Stampede may be a sigh of relief to many.
Is it worth it to reopen and hold the Calgary Stampede again, despite news like Calgary renewing its state of emergency on May 21?
I don't think so, but Calgarian mayor Naheed Nenshi seems to disagree. Nenshi was unsure what the Stampede would look like this year, but he's sure it'll be "it'll be more than last year," referring to drive-up pancake breakfasts. This is a surprise, coming from a mayor who advocated for heavier punishments for those who disobeyed the COVID-19 measures.

It's hard to understand the process behind the decision to hold the Calgary Stampede again without completely relying on its economic influence to negate the super-spreader event about to happen.
If the number of COVID-19 cases increases after the economic boom of the Calgary Stampede, there might be another lockdown to control numbers. It feels as though we're preparing to take a step back both economically and in regard to COVID-19 cases if the Calgary Stampede goes as planned.
I don't see how the event will manage to control the masses, but I'm hoping to be proven wrong.