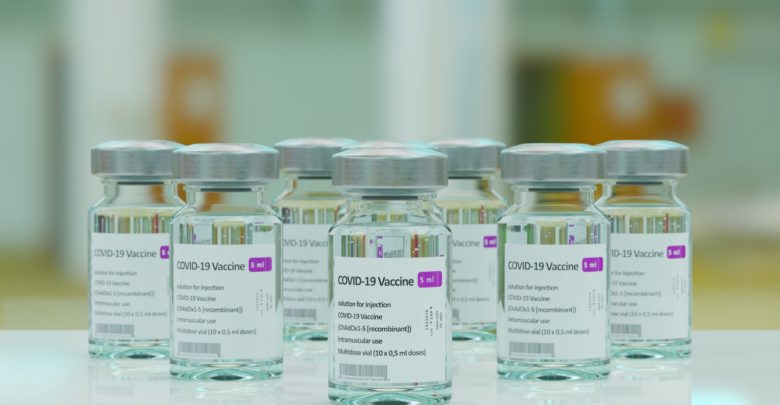 Albertans aged 12 and over will be eligible to book their COVID-19 vaccination appointments on May 10, marking a significant expansion of the province's vaccine rollout.
The government will implement the rollout in two-phases to prevent overloading the booking system. Those aged 30 or older can begin scheduling their COVID-19 vaccine appointments as soon as May 6, with those born in 2009 or earlier able to book after the weekend, on Monday, May 10.
Alberta Premier Jason Kenney announced the expansion in a press conference on Wednesday morning, following an earlier statement from Health Canada that the Pfizer vaccine is safe for children as young as 12 years old. The press conference came one day after the provincial government introduced updated public health restrictions, including moving all post-secondary institutions online.
"This is a major milestone in our vaccine rollout and it comes right when we need it most," Kenney said. "When vaccines started trickling into Alberta before Christmas, we had this day in mind. The day we knew we could begin vaccinating pretty much everyone."
In total, this expansion will make 3.7 million Albertans eligible for COVID-19 vaccinations by Monday. Kenney said the provincial government expects to complete this phase of the vaccine rollout by the end of June, provided Alberta receive their promised vaccine supply.
"Many people who have made significant sacrifices throughout the pandemic will now get their turn," Kenney said. "I'm hopeful that by making vaccines available to everyone 12 years of age or older, we will see a high uptake from everyone right across the province."
University of Alberta comments on COVID-19 vaccine expansion
Shanthi Johnson, co-chair of the Fall 2021 Readiness Working Group and dean of the school of public health, said that news of the expanded vaccine rollout is "promising" for the University of Alberta .
"The more people who are vaccinated, the more life will be able to adjust to a post-pandemic environment," said Johnson. "For the university, this is of course promising, as we do hope to be offering mostly in-person education in the fall."
While the vaccine rollout gives reason for optimism, Johnson acknowledged there are still decisions to be made about the Fall semester. What the vaccine rollout means for international students, for example, will also depend upon "other factors," such as public health restrictions in Canada and their home country.
"Regardless, we do hope to provide all of our students with the high quality U of A educational experience they value when fall arrives," said Johnson. "Exactly what that will look like is still being developed."